What does your dream job look like? If you love writing, you likely dream of writing content you love and raking in the cash. At the same time, you probably think this dream isn't realistic, and you resort back to your day job. But what if I told you making a living from your writing is possible? 77% of internet users read blogs, so there's a market there.
To earn a living from your writing, you'll need to know how to monetize your blog. This is possible with the right tools and advice. Keep in mind that I will be brutally honest in the review, so I'm not setting you up for failure.
Bottom line up front:
Some popular monetization methods include advertising, affiliate marketing, selling digital and physical products, creating a paid email newsletter subscription, getting sponsorships, and selling coaching services.
You can monetize your blog, but many of these methods will require a sizable audience. It's impossible to become an authoritative figure overnight, so start by creating high-quality content. From here, create a plan to know which monetization methods will work for your blog.
What to Do First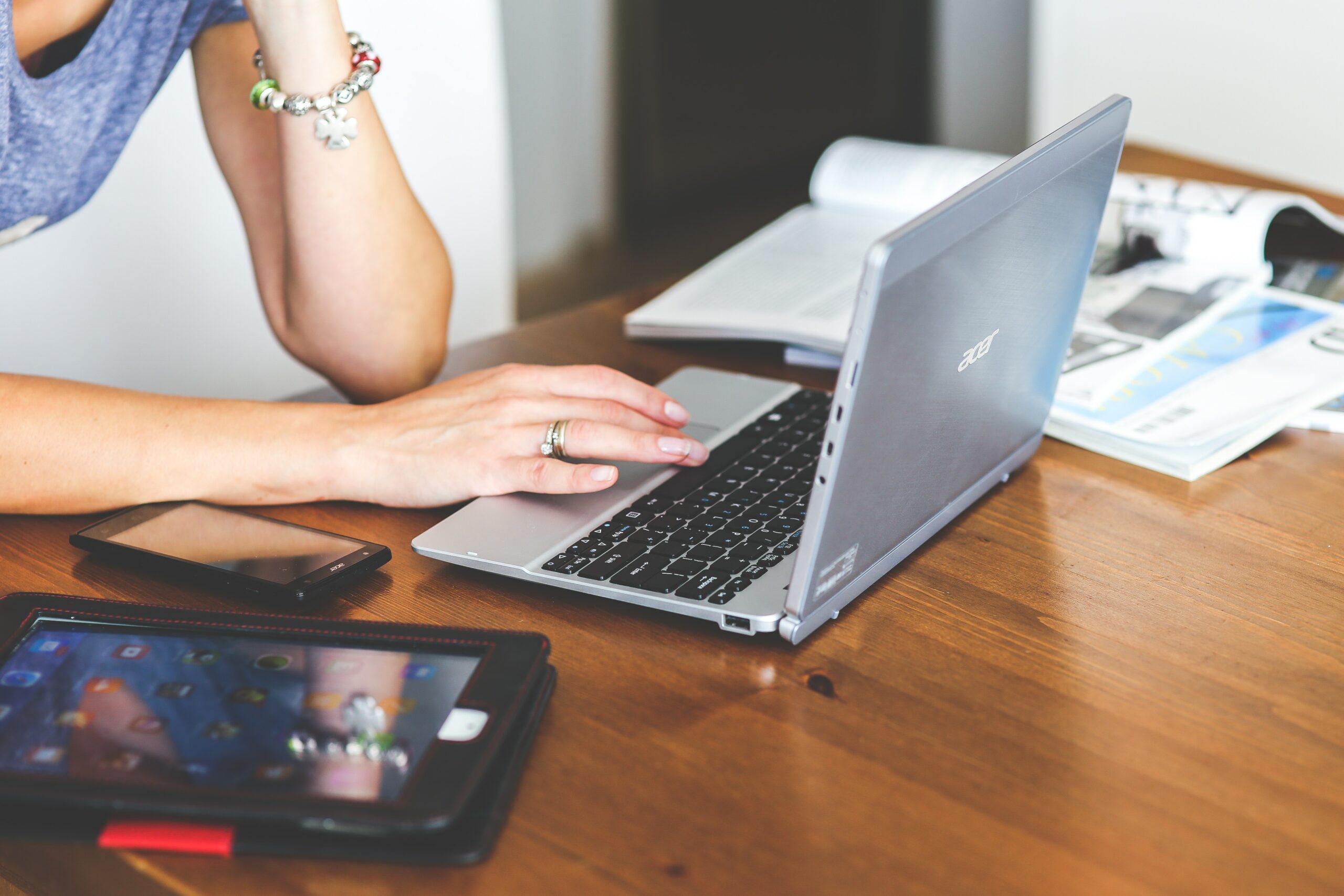 Do you think monetizing your blog is as easy as writing and enabling ads? There are some things you need to do first to set yourself up for an income-generating machine.
Create High-Quality Content
This advice can sound stale, but it really is true. Content is king in the world of blogging. It's not how much you write or even the type of content you produce. Even if you only post one blog a month, if the content is high-quality, you'll have a better chance of growing a following and generating revenue.
What does high-quality content mean? First, your writing has to be superb. High-quality blog writing isn't restricted to blogs that are free of spelling and grammar errors. On the other end of the spectrum, your writing shouldn't be highly poetic or detailed. Your content should be easy to read yet compelling.
The subject matter is also important. If the content you're writing is watered down from various other blogs in your industry, you will not generate as much interest. If you take a commonly believed notion in your industry and use your expertise to prove it wrong or introduce a new idea, this outlook will draw more attention.
Once you create high-quality content, everything else will follow — the high Google search rankings, the mass website traffic, and the dollar signs.
Offer a Variety of Content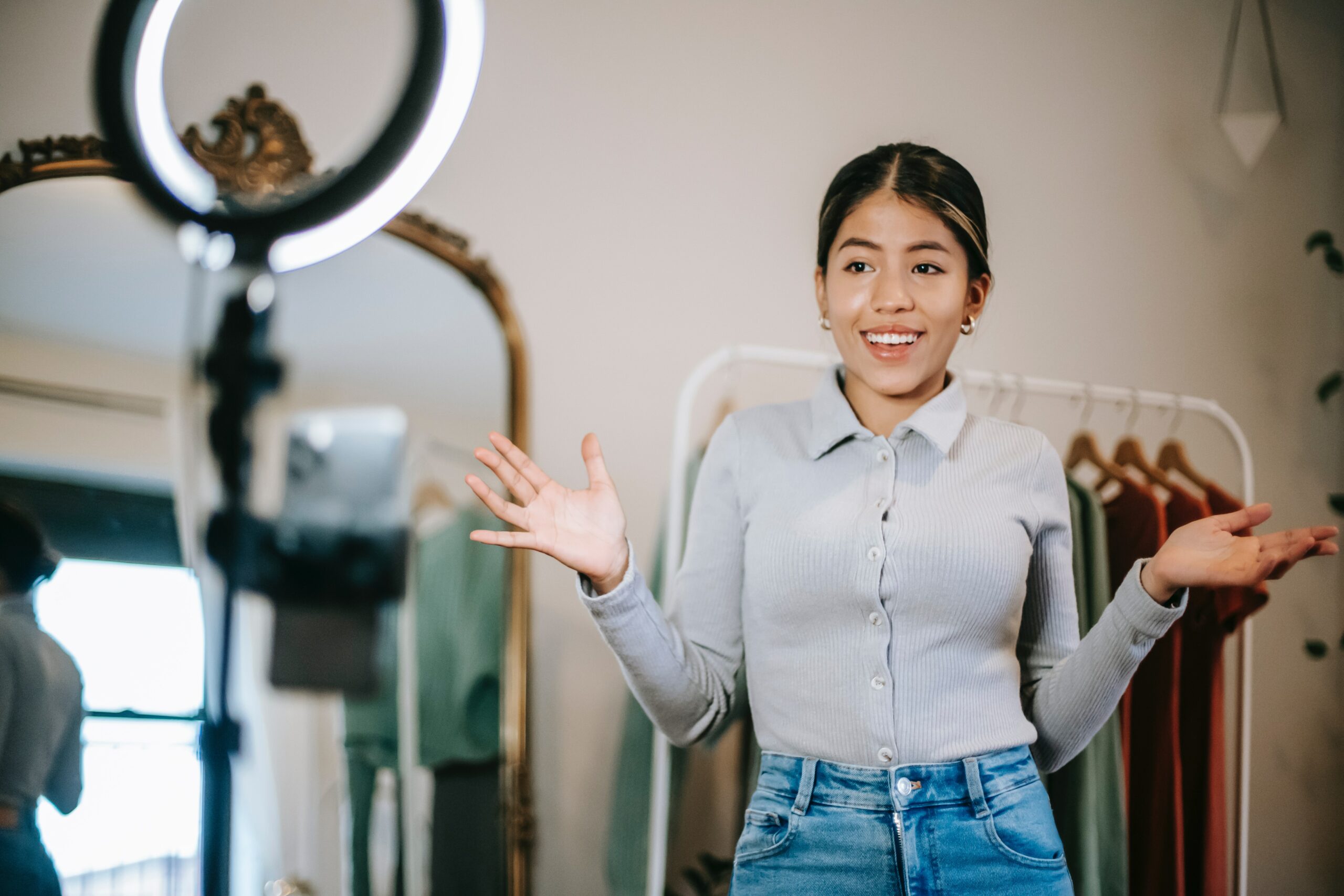 Another way to create high-quality content is to offer a variety without straying too far from your niche. Content variety can include different mediums, such as a written blog and a video channel on YouTube. Even if you prefer sticking to writing, you can write different types of blogs, such as informative guides and tutorials.
Plan
Once you have enough high-quality content on your blog and you have attracted a sizeable audience, you'll want to set a plan in place to monetize your blog. As I will cover in another section, there are multiple methods to monetize your blog. If you go in blindly, your plan will be completely unorganized.
It will be tempting to try all of these monetization methods. Don't overwhelm yourself. Go within your means and what you're willing to try. If you want to try more monetization methods down the road, try them little by little. Where should the planning process begin? Every blog owner will approach this differently. I suggest first considering your niche and what will most benefit your readers.
Some monetization methods are more successful in certain niches. Let's take affiliate marketing as an example. From my experience as a professional blogger and marketer, affiliate marketing is most successful in consumer-focused industries such as beauty and health. You can provide an honest review and recommendation, then give your readers a chance to try the product at a discounted rate.
That's not saying you can't utilize affiliate marketing if you're not in these niches, but this is something to consider if you're a blogger in a consumer-facing industry.
Focus on Your Readers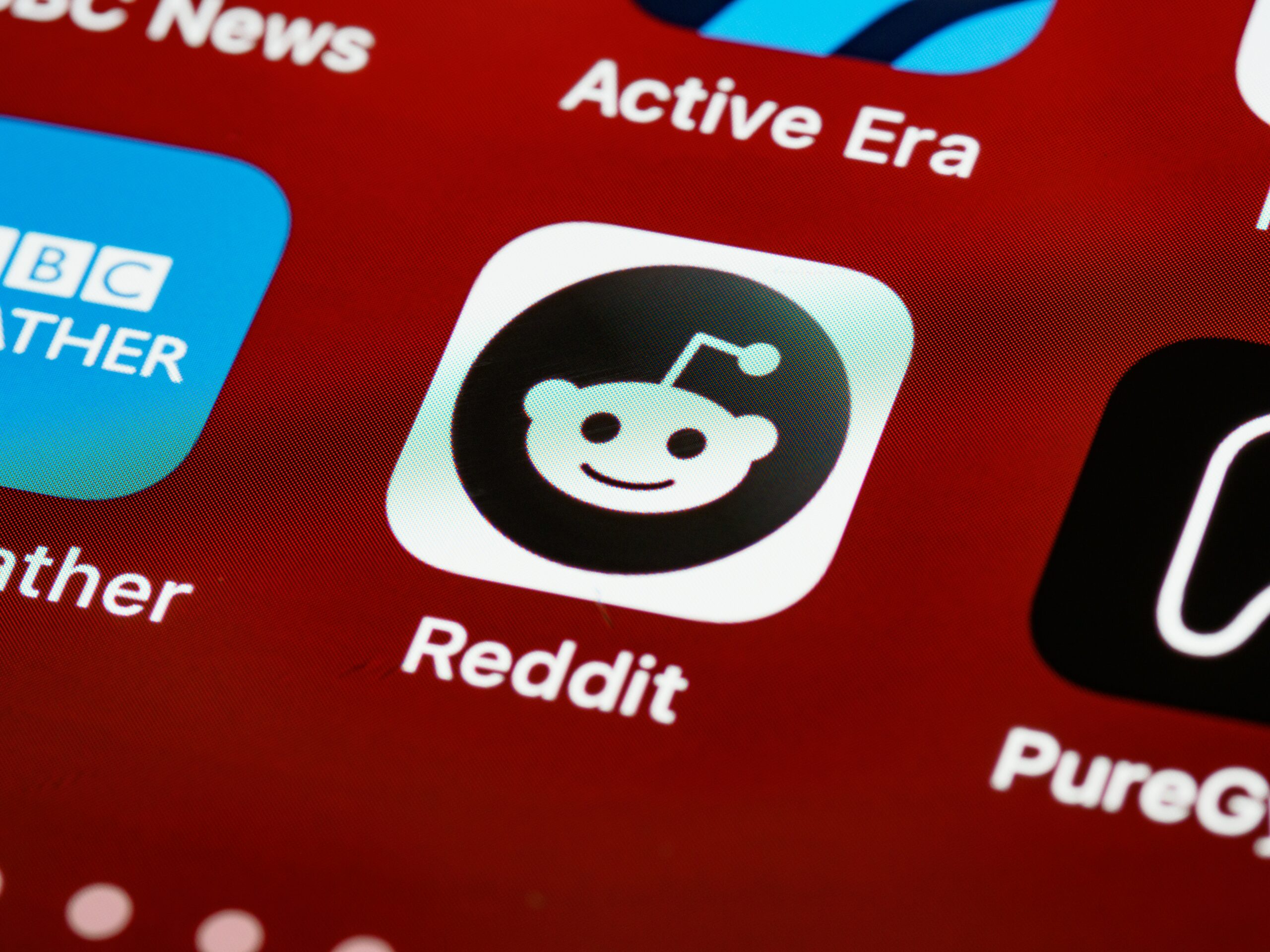 When you first start blogging, it's easy to only focus on the dollar signs. Don't forget that your readers will be driving your income. Give back to your readers by creating engaging content and connecting with them on social media. You can further drive interest by contributing to forums such as Reddit and Quora.
Doing this will heighten your brand but will make you appear more human as opposed to just a blog owner. The more you focus on your readers and engage with them, the more likely they will return to your blog and continue supporting you.
Become an Authoritative Figure
If you follow all of this advice, you have a better chance of becoming an authoritative figure. To be an authoritative figure, you're a well-known and trusted person or brand in your niche. Authoritative blogs have the biggest following and largest traffic, which means your blog has the means to generate the most income. Because of this, it's best to first focus on becoming an authoritative figure before you start monetizing your blog.
How to Monetize Your Blog
Did you follow this advice and now you're ready to monetize your blog? There are several different tactics you can try. While you may be able to generate a profit from your website, I will be honest about which methods are the most successful and what it takes to earn money from them. I operate two blogs and have been doing so for five years — blogging for a living is extremely difficult, and I don't want readers approaching this topic with unrealistic standards.
Advertisements
Advertising is still the tried and true method of monetizing your blog. There are different ways to generate money from ads, depending on where you're posting your content. If you rely on website traffic, you can generate ad revenue on your site using Google AdSense. If you also have a YouTube channel, you can allow ads on your channel.
Keep in mind that you won't make much from ad revenue unless you have high and consistent traffic from all channels. Your website should have over 10,000 views daily and/or your YouTube videos should also have around the same amount of views. Even so, the best earners generate at least 100,000 visitors daily.
The exception is if you sell display ads yourself. Reach out to companies in your niche and sell advertising space on your website. Most websites sell ad space based on the number of visitors they receive daily. Let's say your website receives 100,000 views/day and your rate is $2/1,000 views. You can charge $200 for an ad.
Affiliate Marketing
I mentioned affiliate marketing before, but what is this blog monetization method? With affiliate marketing, you partner with brands to promote or review their products. The company will supply a discount code. Include this discount code in your post, and you'll receive a percentage of that sale.
Affiliate marketing is a popular method for many reasons. Let's say you're just starting out and you're only generating 1,000 views/month. With affiliate marketing, you can still earn income from your blog without advertising.
Write a Book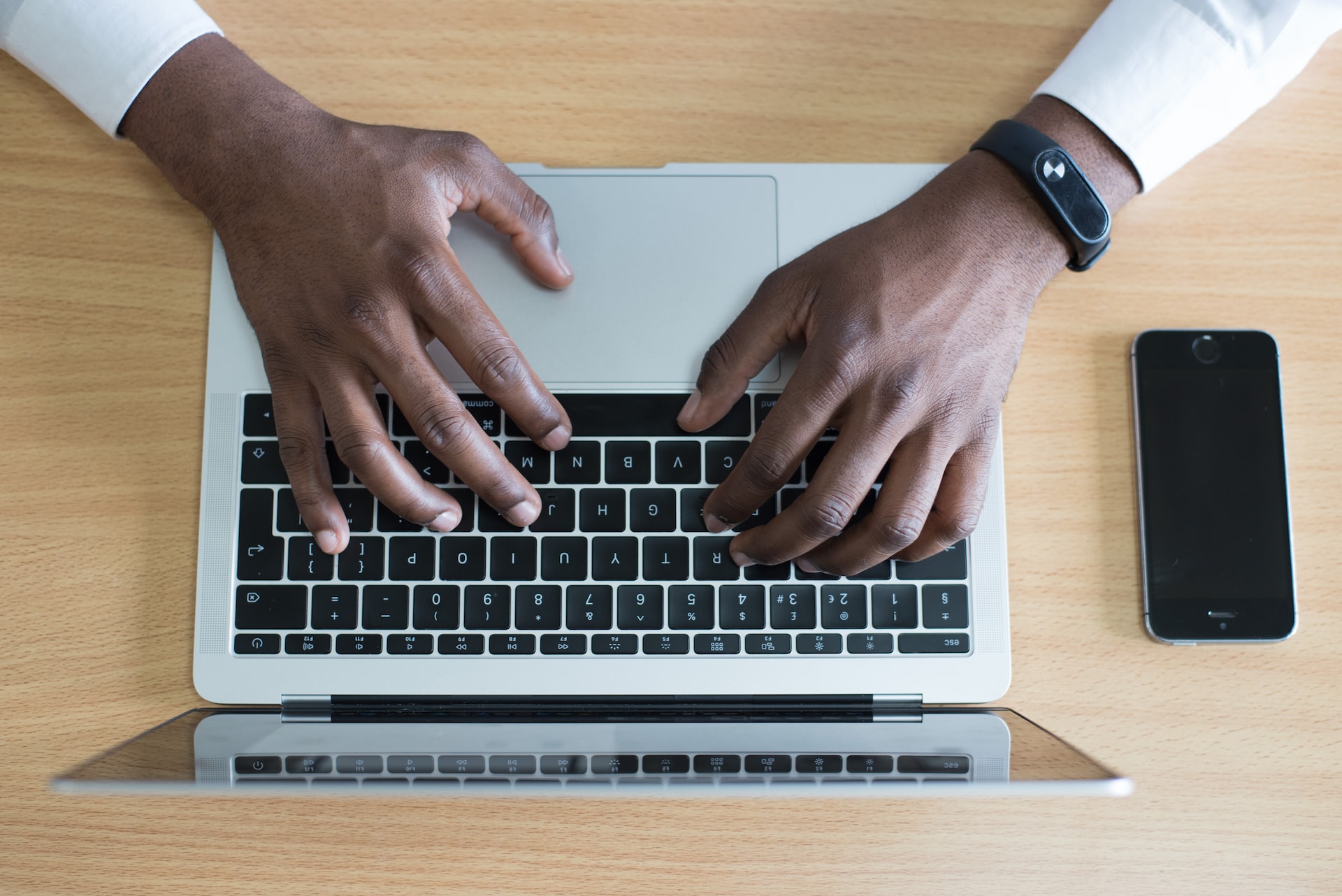 As an indie author, I have a lot to say about this topic. There are pros and cons to going this route. Let's discuss the pros first. It's easier to self-publish than you think, especially if you go the Amazon route. If you only release e-books (which I don't recommend), the costs and time to publish your book are lower than paperback books. Assuming your book is in the nonfiction category, the demand for this genre is only growing.
Now let's go into the cons. There's a reason I said I don't suggest ONLY writing an e-book. In the US and UK at least, my paperback sales dominate my e-book sales.
The exception is in certain global markets. For example, I get most of my sales in the US, but Canada is second. I receive more e-book sales in that region. Still, my paperback sales are higher than my e-book sales in general. Only publishing an e-book will reduce your reach, even though e-books are simpler and cheaper to produce.
Writing a book is also different than writing a blog. Your book will have to be more detailed and specific than the blogs on your website if you want to increase your readership. Amazon has specific formatting guidelines that you'll have to follow. I also suggest hiring a developmental editor since books are organized differently than a blog. At the very least, hire a line editor to ensure your writing is cohesive.
There is also no guarantee that your book will profit unless you promote your book. Since you're already blogging and posting on social media, you may think this is the best way to promote your blog. I've succeeded most by reaching out to reviewers and appearing on podcasts. If you don't have these connections, it can be difficult to widen your audience.
I'm not saying not to write a book. Writing a book will make you appear more legitimate and an expert in your field. But so many other content creators say that releasing a book is an easy way to make money, and I'm telling you now that this isn't always the case. If you do want to write a book, be willing to put the time into creating and pushing your book. Don't just write a book to make money — write a book to help out your readers and give them even more valuable content.
Email Marketing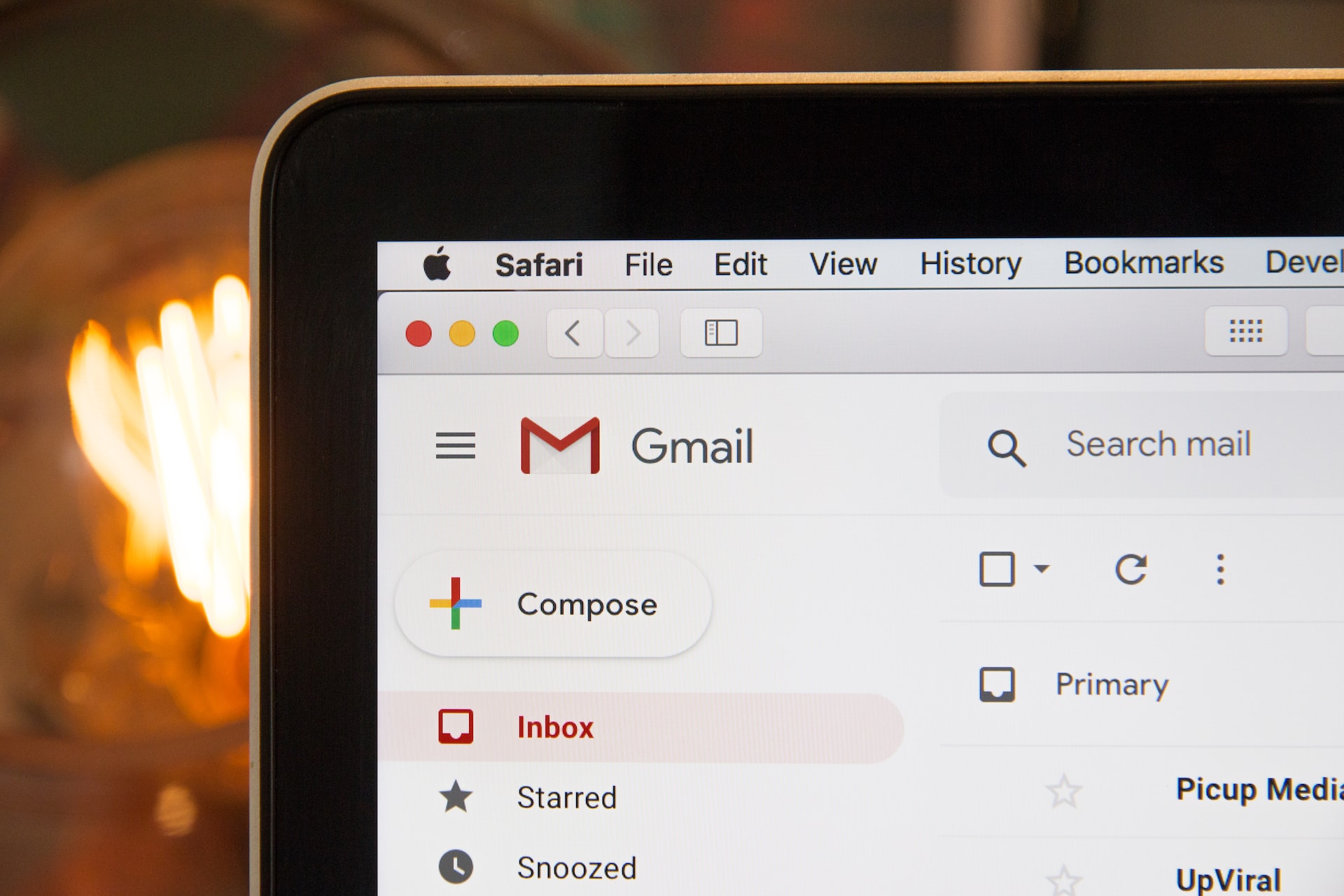 If you want to diversify your content for profit but don't want to go through the trouble of writing a book, creating a paid email newsletter is another option. With platforms such as Ghost and Substack, you can release email content as a paid subscription service.
There are downsides to this. Your newsletter likely won't sell unless you already have a subscriber list. You'll also have to decide which content will be available for free and what you can sell. Pricing your newsletter is the other concern. You'll want to price it based on what will generate a profit but will still be affordable. You may have to start by charging a rate as low as $1/month to see who will be willing to pay for your content.
Sell Other Products
Books and an email newsletter are only a couple of your options. There are other things you can sell, both physical and digital products.
Digital products are popular among content creators. Similar to an e-book but easier to implement, you can easily create various digital products and set them at a price. Downloadable content is an example; I do a lot of blogging in the music industry, and various musician friends told me they sell downloadable lesson plans. You can easily make this content available on your blog, or you can even develop a Patreon account with downloadable files and exclusive content.
Webinars and courses are also great examples. I created a webinar, though I took it down because I wasn't happy with it. It took a while to create, but I was shocked at how easy it was to attract an audience, even in a competitive market.
You can also sell physical products. Merchandise is an easy one to implement, even if you're a beginner. There are various print-on-demand (POD) services, so you don't need to hold onto your product. All you have to do is supply the designs to the POD service, and they will handle all printing and shipping for you.
It's also a good idea to sell products in your niche. I'm a beauty writer, and you have no idea how many beauty brands were birthed from blogs and YouTube channels.
Get a Sponsorship
Have you ever watched a YouTube video and the host said something like, "this video is sponsored by so-and-so!" Sponsorships may look similar to affiliates, but this is slightly different. To secure a sponsorship, a blogger will have to partner with a brand on a certain blog post.

I love horror and crime blogs, and I mainly see these sponsorships on these sources. If a blogger is writing or creating a video about internet horror or crime, they may partner with a VPN service that correlates with their blog. The VPN service will supply a discount code to use their service, similar to any other affiliate post.
There are differences between sponsored posts and affiliate marketing. Most brands won't sponsor a blogger unless they have a sizable following. You'll also have to abide by FTC advertising standards, mentioning that the blog or video contains an advertisement or is a sponsored post.
Start Coaching
I have been a full-time freelance writer for six years. I was talking to one of my fiction writer colleagues recently and asked if I sell freelance writing coaching services. I told him I don't because I would rather focus on my clients. But his request did make me realize that there are those who are willing to spend money on coaching to fulfill their own dreams.
The best part about coaching services is there are so many avenues you can take. From my example, my colleague wants to be a freelance writer but isn't sure of the first steps. There are other career coaching examples. Business coaching is also a category I see all the time. Life coaching is still extremely popular.
From what I'm seeing, creating a coaching service requires many responsibilities. You'll want to create objections up front and deliver a solution to your client's problems. The plans you create will often have to be customized, and you'll have to create a pricing structure for your coaching services. If your coaching is too complex or expensive, you may lose paying customers.
FAQs
Question: My blog is free now. Should I monetize it in the future?
Answer: First and foremost, you don't have to monetize your blog. You can just have a personal blog for fun. I have a music blog that I write purely for the sake of enjoyment. But I have a second blog that I use to promote my books.
With that being said, you can monetize your free blog. Just know that the amount you make will depend on the monetization method you choose and the size of your readership.
Question: I just started my blog. Can I monetize it now?
Answer: Technically, yes. However, you'll only succeed with certain methods. Selling merchandise and creating a Patreon account are easy monetization methods you can implement immediately. There are also affiliate networks that accept new blogs. But you won't benefit from advertising and sponsorships until later down the line.
Question: Can I make $1,000/day from my blog?
Answer: Yes, but it won't happen immediately. If generating an impressive figure like that is your goal, I suggest not relying on traditional monetization methods if your blog is new. Selling products and services will be your best bet to earn that much money.
Question: What are some of the most profitable blogging niches?
Answer: Surprisingly, money blogging and personal finance are some of the most profitable writing niches! Other ones include digital marketing, investing, health/fitness, personal development, recipes/food, and self-care.
Bottom Line
If making money off of your blog is your dream, you can make this a reality by monetizing your blog. Some popular monetization methods include advertising, affiliate marketing, selling physical and digital products, selling an email newsletter, securing sponsorships, and hosting a coaching service.
However, generating income from your blog isn't easy and won't happen immediately. Focus on creating high-quality content and focus on monetization methods in your niche. Once you have a sizable audience, create a monetization plan and utilize the tactics you think will be easiest to implement and will result in the most success.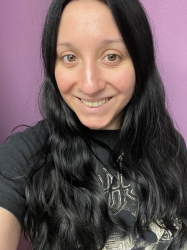 Latest posts by Stephanie Jensen
(see all)