The website launch is an initiation point into the world of online business, and yet so many freelancers and entrepreneurs hesitate to take this step because they think they lack the knowledge and time to design a website. Creating an official presentation of your organization or portfolio of your work is no longer a laborious task that requires you to have advanced coding skills.
A CMS platform like Duda eliminates the need to spend hours building custom content management functionalities by giving you access to hundreds of website templates. My favorite aspect of this web-based software is its user-friendliness since I didn't need long to get used to its interface.
In this Duda CMS guide, I'll show you what you can expect from Duda in terms of website design and content management and help you determine if the platform offers good value for money.
Bottom Line Up Front
Even though the company claims Duda is a leading web design platform for small and large agencies or online entrepreneurs, numbers suggest otherwise.
Only 0.5% of active websites were built with this CMS, which indicates that Shopify, Wix, or Squarespace remain more popular than Duda. Still, I think that bloggers, freelancers, or small advertising agencies can benefit from building their websites with this CMS platform.
What is Duda?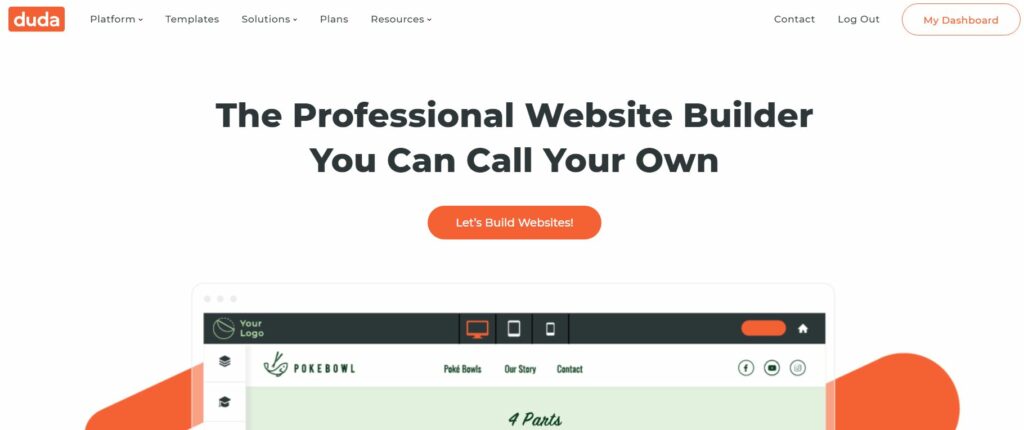 Although it hasn't been around as long as WordPress or Joomla, Duda isn't a newcomer to the CMS market. Itai Sadan and Amir Glatt started the company in 2009 with the goal of helping small businesses build responsive websites optimized for all devices.
They chose to name the company after 'The Dude,' the iconic character from 'The Big Lebowski". More than a decade later, Duda is an award-winning CMS famous for its user-friendliness, fast launch speeds, and versatile integration options.
The website builder allows users to design sites without digging into the backend code. It offers hosting through Amazon Hosting Services, so you won't have to buy storage space before launching a Duda website. However, you'll have to purchase a domain from Hover or Google Domains after you Publish your website.
The scope of tools and options you'll have at your disposal will depend on the subscription model you choose. So, you won't be able to use the platform's client management and team collaboration tools if you opt for the most affordable version of Duda.
Its pricing plans are not as expensive as those offered by Ghost or other competitors. Still, building and managing a website with Duda can be pricy, especially if you want to have access to all platform's functionalities.
Duda's Key Features
Joining this CMS platform doesn't take more than a few minutes, as you have to provide your login data and set up a password. You'll get an overview of Duda's features as soon as you sign in to your account, and you can start designing your site right away.
Website Building Tools
New Duda users don't have to bother with setting up databases or choosing hosting services for their websites as these services are included in all platform's packages. Duda also offers several migration services to clients who already have websites, as they can opt to migrate the site manually or through a plugin that copies the original website's content to Duda.
Although it isn't difficult, the migration process is time-consuming as it may take up to two months to prepare for it.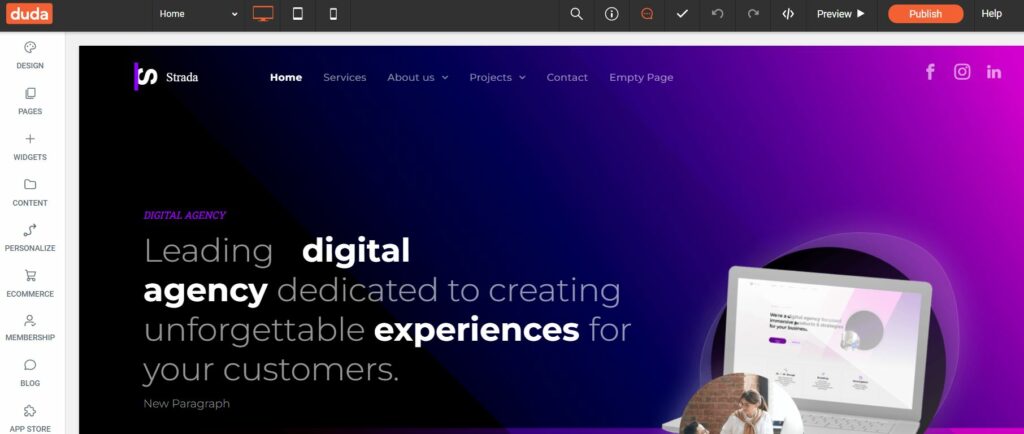 Starting the work on a new site is easy as you have to choose a template, open it in the platform's editor and customize it. The drag-and-drop editor lets you move and position all elements freely, so arranging menus or organizing page layouts is almost effortless.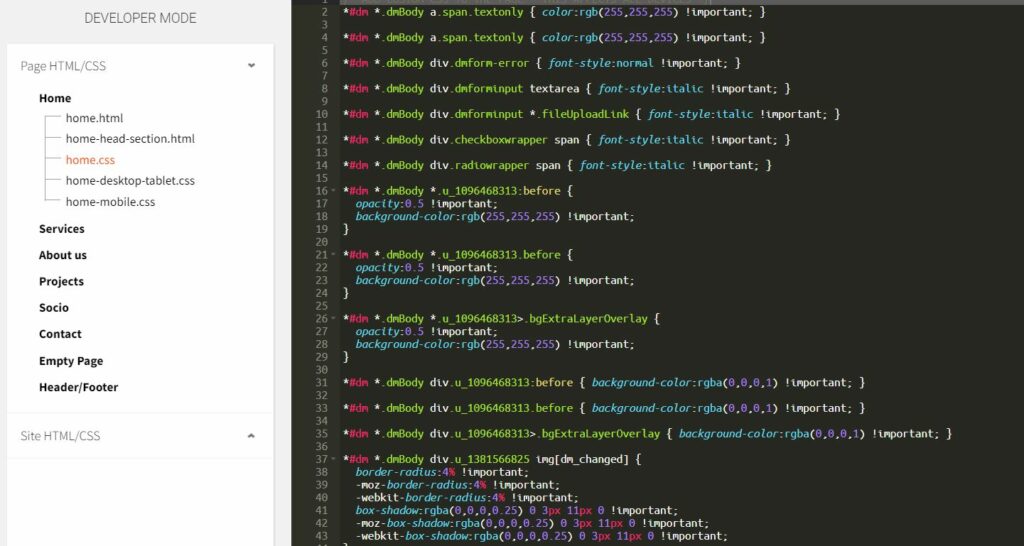 The editor also has the Developer Mode that allows you to change the template's code, but you don't have to use this feature to publish a site.
It's also worth adding that the Developer Mode doesn't give you access to the site's server, which means you can only use it to update menus or edit pages you have already published. However, Duda eliminates the need to deal with site maintenance as the platform makes all updates automatically.
Templates

Clicking the Create New Site button on the Dashboard will give you an overview of Duda's templates. The platform also offers the option to create a new template, but you must use an existing design to make a new site template.
Duda's users can choose templates from these categories:
Online Store
Landing Pages
Restaurant & Food
Portfolio & Resume
Events
Blog
Travel
Professional Services
Lifestyle & Health
Blank
Community & Education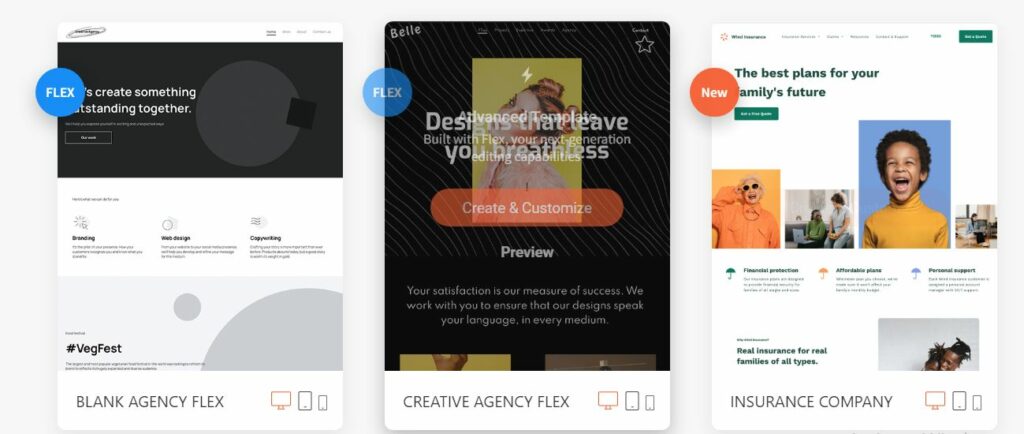 All categories contain solutions designed for different types of businesses. So, if you'd like to create a site for a restaurant, you can choose a template made for a sushi bar or a bakery.
All platform's templates are free, and users don't have to cover an additional fee to use them. Nonetheless, Duda limits the maximum number of websites you can create, and you'll have to contact its customer support if you want to build more than four sites.
Search Engine Optimization and Personalization
The platform's Editor will load after you choose a template and click on the Start Building button. The toolbar on the left side of the screen features a variety of tools you can use to customize a template.
You can use these tools to change a template's background, select a button style, create pages or popups and insert widgets.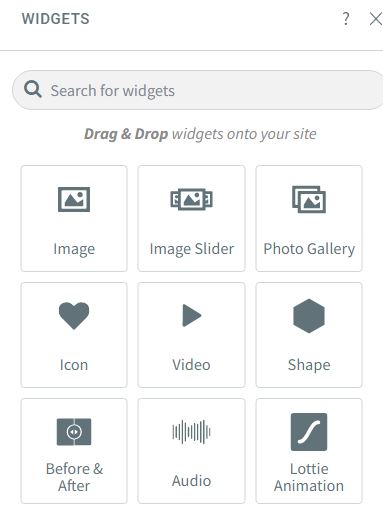 The Editor's Settings menu features options that enable you to connect your Google Analytics account to the site you're designing, select a site language, or adjust privacy settings. The SEO tab offers the following options:
Site Title
Site Description
Site Keywords
Lazy loading of images and widgets
Show default system fonts while custom fonts are loading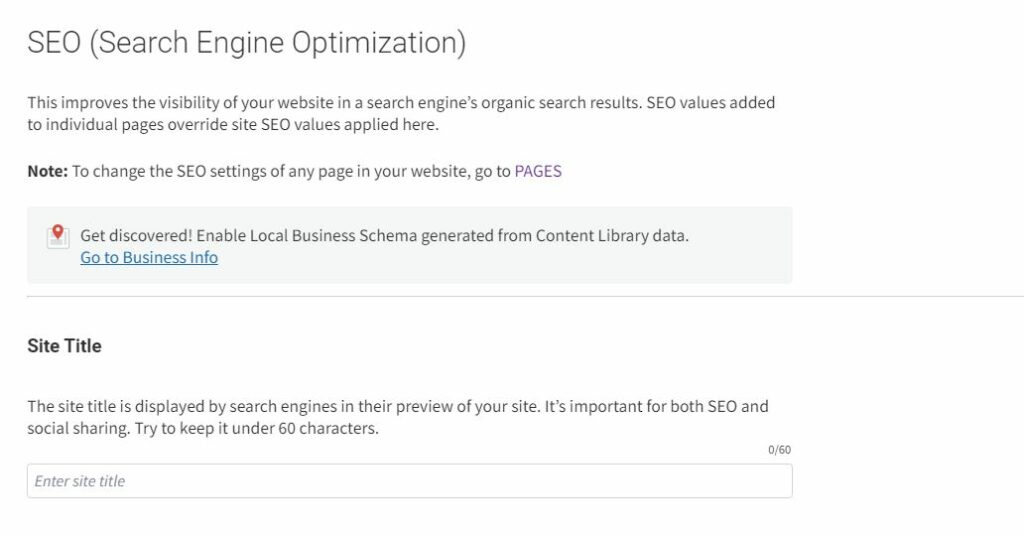 Moreover, you can adjust SEO settings for each page you add to a site from the Editor's Pages menu. Duda's SEO tools are not as versatile as those offered by more robust content management systems, but they're still powerful enough to position your site at the top of search rankings.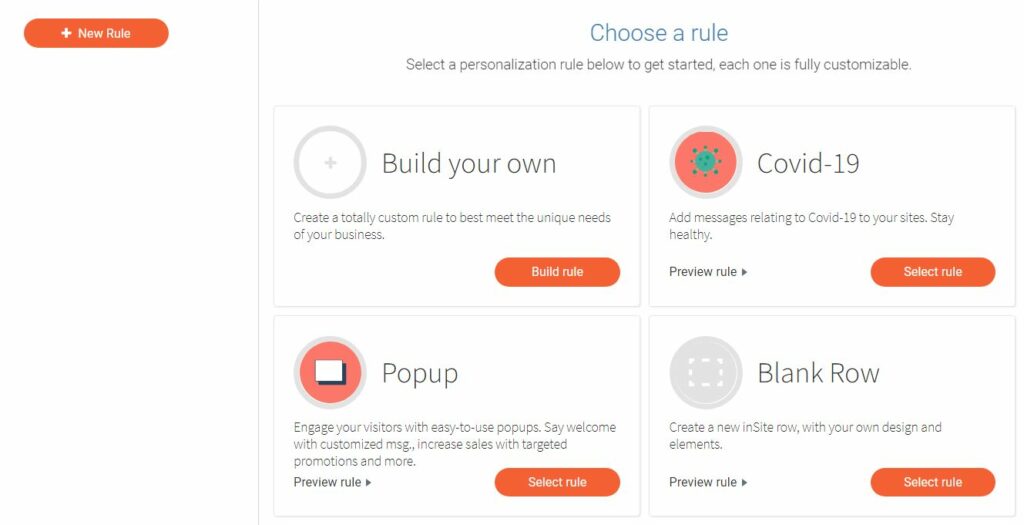 Personalization options provide compensation for the platform's limited SEO potential as they allow you to target visitors based on their location or create unique URLs for advertising campaigns. Duda also lets its users build new rules using different triggers and actions.
Apps and Integrations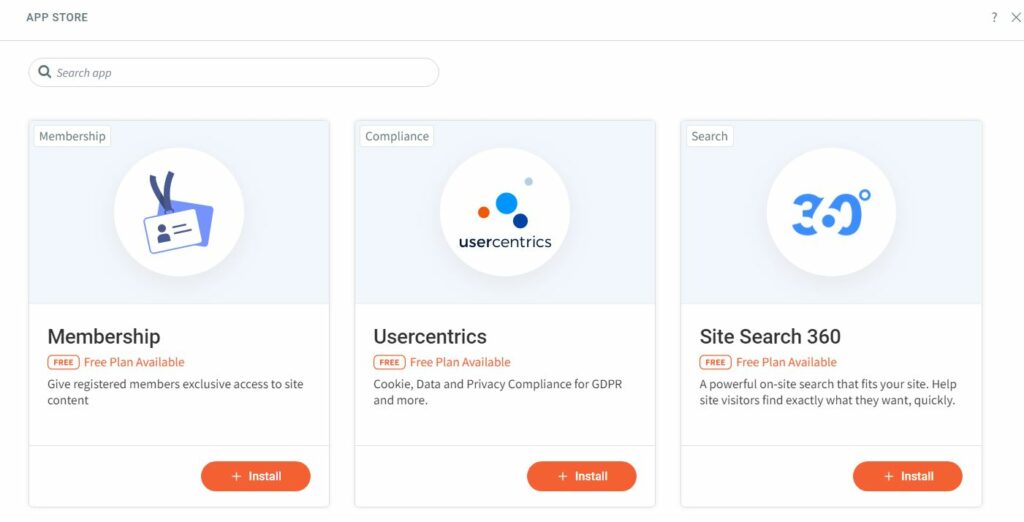 Extending the range of the CMS' functionalities takes just a few clicks. The Editor's toolbar has the Apps menu that features dozens of applications you can integrate into your website. Here are some of the apps you can use with a Duda website:
Kliken: Google Ads
Paperform
Usercentrics
AMP: Faster Websites
Firework: Shoppable Videos
Only a few integration options are available for free, but most apps have free trials that allow you to test them before you commit to one of their subscription plans.
Duda also supports Zapier integrations that allow users to connect their websites to email marketing platforms and countless other services, but you must get the Team subscription plan to use this option. Moreover, API integration options are only available within Duda's Custom plan.
So, the scope of functionalities you can add to websites you build with Duda will depend on the subscription model you choose and your budget. For instance, you'll have to spend $20 per month on an app like Firework: Shoppable Videos.
Client Management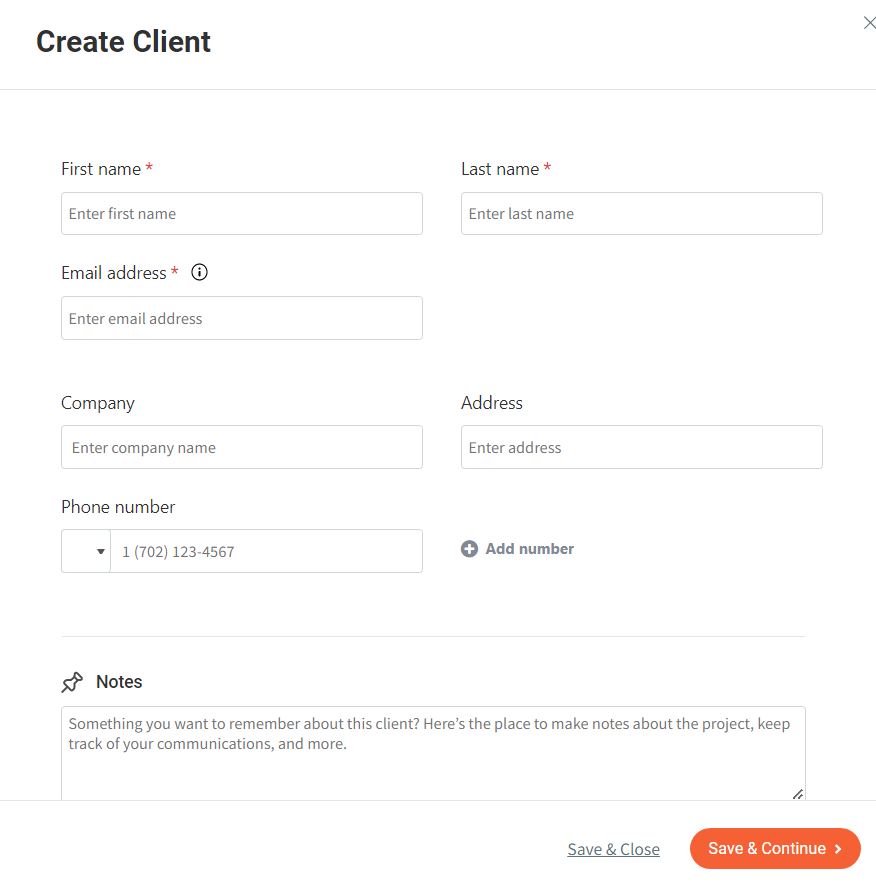 Duda's Dashboard features the Clients menu that lets you create contact lists. This option can help you gather prospects or give clients access to a website.
Website designers can use this feature to assign sites to different clients or invite them to join the platform. Adding an e-store to a Duda template will enable you to create lists of your website's customers.
You can export customer lists as CVS files and use them to send promotional emails to your contacts. Duda's client billing options enable you to customize your website's billing process, but this feature isn't available in all regions. Moreover, you must get the Team subscription plan to use this option.
Content Publishing
All text and images you want to add to your website will be located in the platform's Content Library. You can also import content from an URL or insert business info and descriptions from the Content menu of the platform's Editor.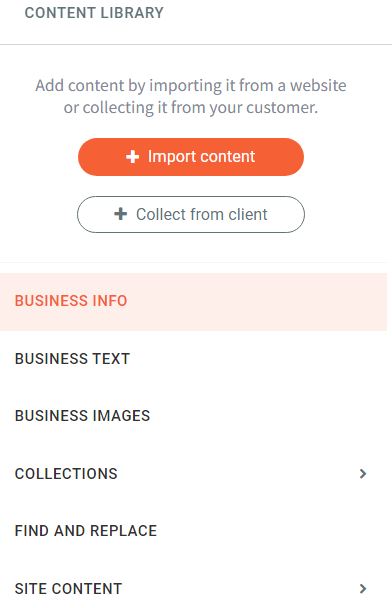 The maximum size of files you can upload to Duda is 50MB. Adding the video widget to a site will enable you to upload up to a hundred videos with sizes under 200MB. You can use this widget to display YouTube or Vimeo websites you design in Duda, so you don't have to worry about the platform's file size limitations.
Text and Image Editor
All website templates contain components with placeholder text. Double-clicking on a component will give you access to the text toolbar and enable you to replace the template's default text.

All changes are made directly on the page, as the platform's text editor doesn't display text in a separate window. Also, you must add the Blog menu to a template if you want to publish articles on your website.
The process of creating a new blog post is straightforward, and you won't need much time to get the hang of it.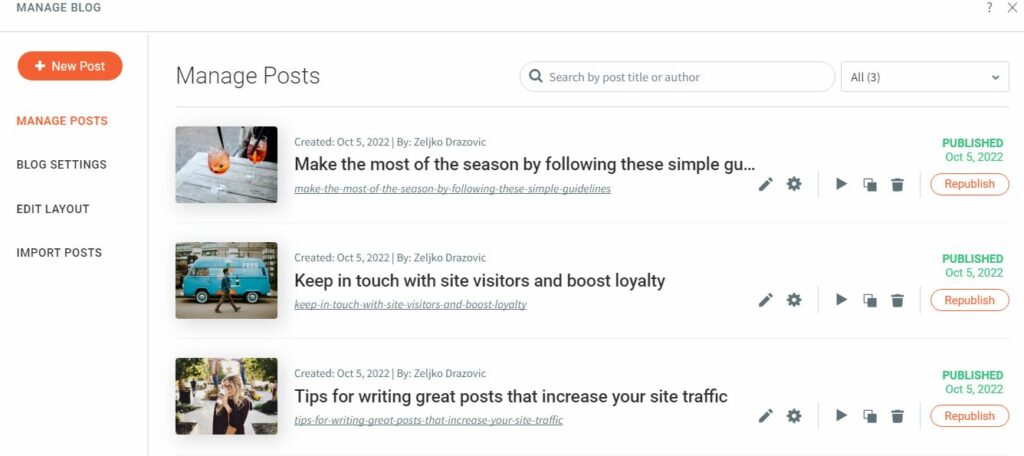 You can create new posts from the Editor's Blog menu. After clicking the New Post button, you'll be asked to upload the main image and add a title and author.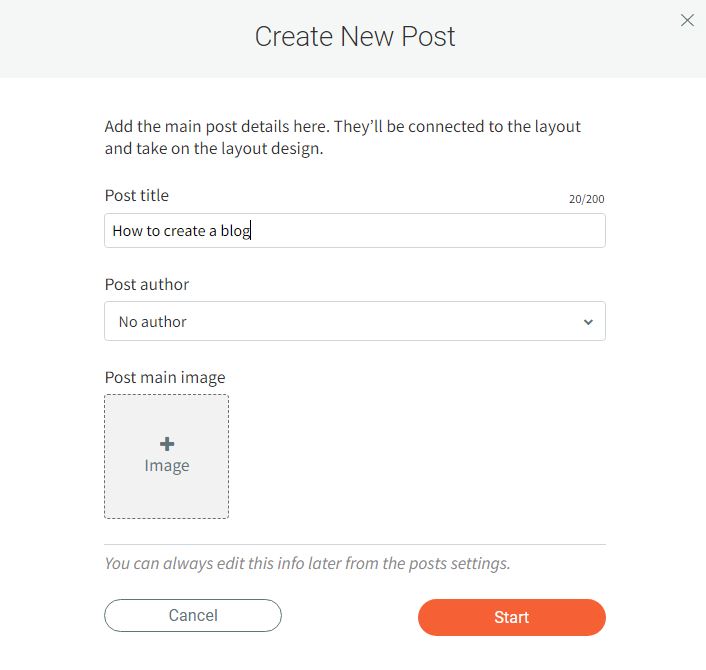 The body of the post should be added to the textbox located under the blog's main image. Duda doesn't allow you to import text files, and you can either copy the text from a document or type it directly into the textbox.

Once you've added the post's body, you can use the text toolbar to choose a font, change the alignment or create subheadings. You can add as many text widgets as you want to break down your posts into smaller sections.
Also, you can drag and drop the image widget to the blog if you want to insert pictures into your post. Duda has a stock image library that features hundreds of free photos, but it also lets you purchase stock photos or upload images from a computer.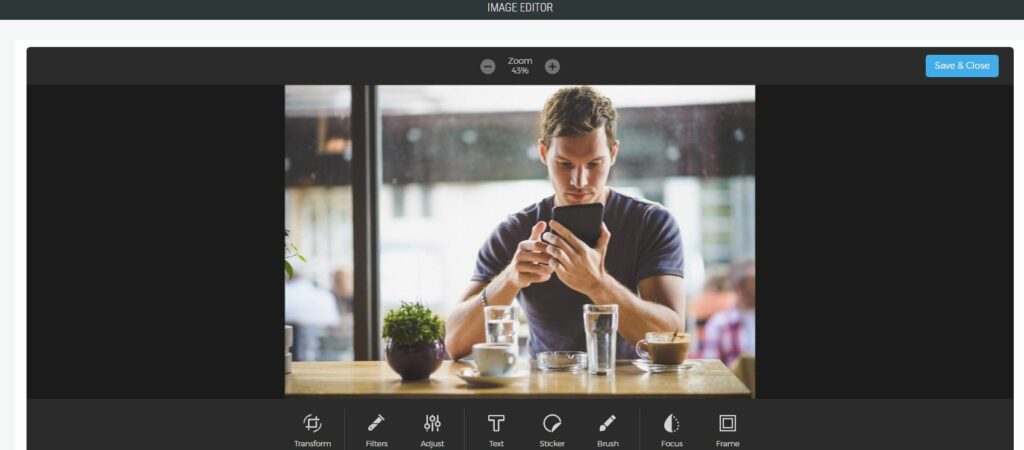 The Image Editor has basic photo editing tools that allow you to rotate or crop pictures, adjust their color settings and apply filters.
Content Management Tools
You can view all posts you share on a website in the Manage Blog section of Duda's template editor. Moreover, the platform lets you change the settings for each post even after you publish it.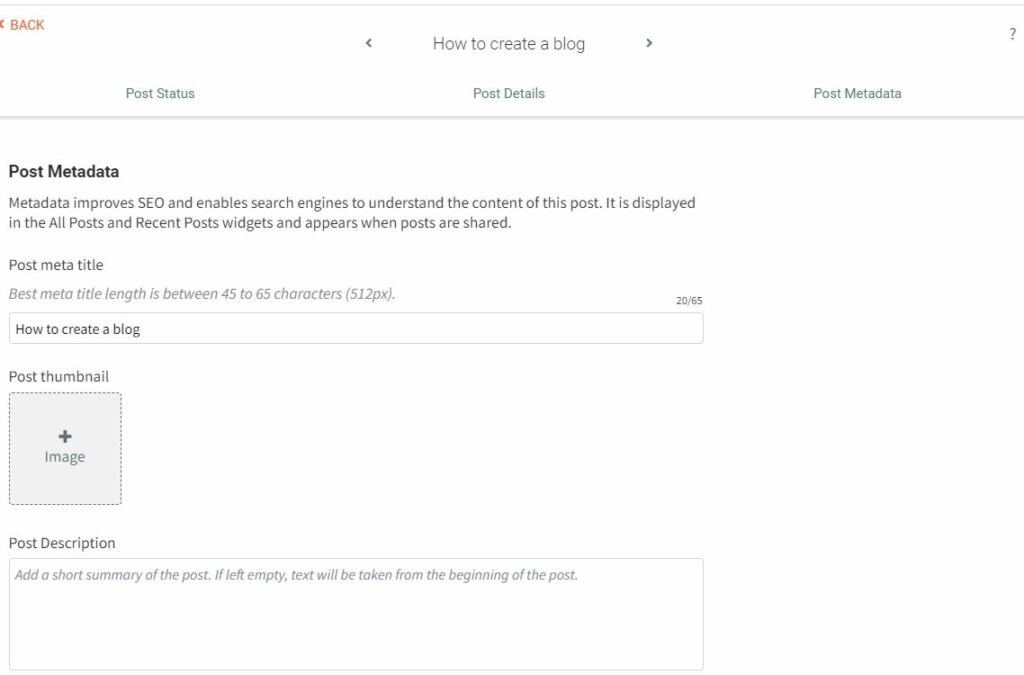 Changing the post's title, description or tags is simple, and it isn't set in stone, so you can revisit these options whenever you want. The platform's Collections option allows you to organize the content you upload to a website, and they can include text, images, URLs, or locations.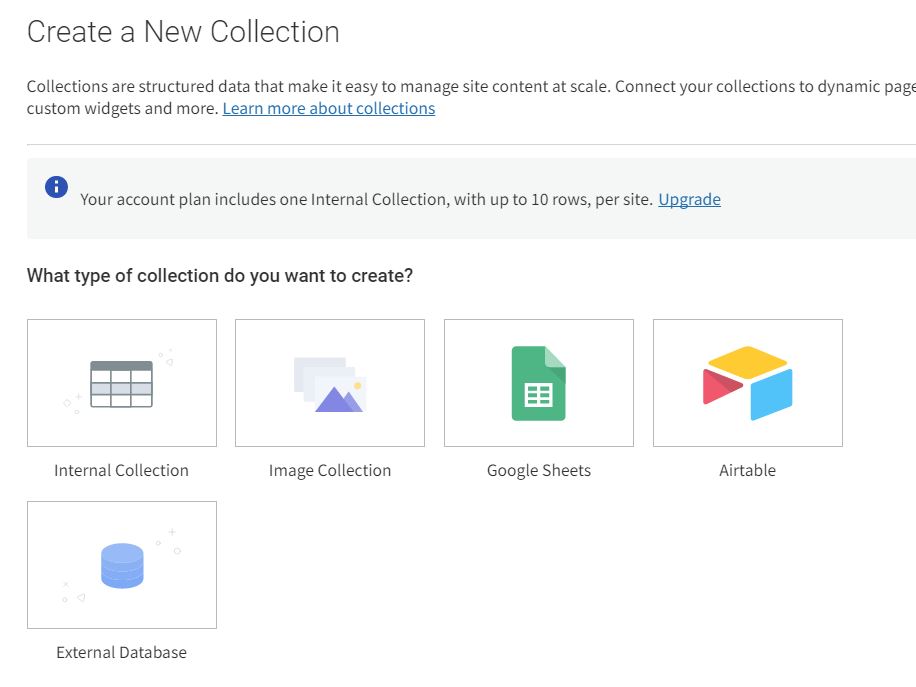 Nonetheless, Google Sheets, Airtable, and External Database collections are only available in Agency plans. The Site Content tab features tools you can use to manage images, files, and form responses.
These tools reduce the amount of time you have to spend searching for photos or different files you need to create website content.
Collaboration Tools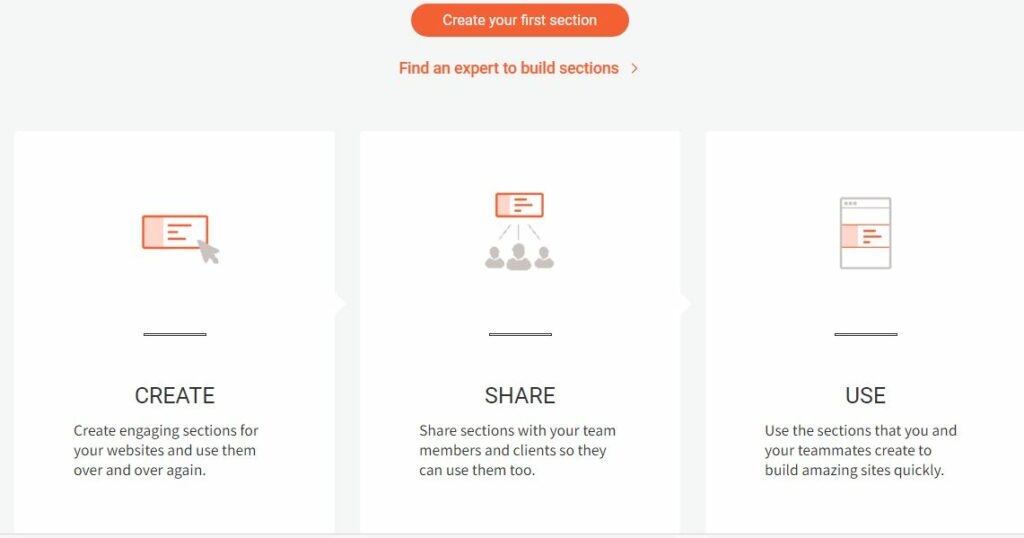 Duda's Team Sections feature speeds up the website building process by allowing teams to save pages, rows, or other elements and reuse them on different projects.
The feature is helpful for teams of web designers that collaborate with clients that have similar needs as it allows them to save time on template customization.

Assigning roles to team members and defining their responsibilities is also an option Duda offers. The platform has default team member profiles such as Admin, Designer, or Bloggers, and each profile has default permissions.
Extending the range of permissions for different groups of team members isn't possible. Consequently, members added to the Blogger group can only upload or edit a blog as they don't have permission to manage the website's product catalog or even publish the content they create.
Other Noteworthy Features
Custom branding, client invitations, or labels are among Duda's tools that make different aspects of building and managing websites faster.
Dynamic Pages
I mentioned the platform's Collections feature earlier. Its purpose is to allow site administrators to organize content based on their type. The feature also allows designers or admins to build multiple pages using the content stored in an internal or external collection.
Consequently, you can create landing pages, catalog items, or real estate listings by connecting them to a specific collection.
Site Statistics
Monitoring the website's performance is vital for its success because it helps you understand where its visitors are coming from and which type of content they want to see. Duda's Dashboard has the Stats tab that shows you the following metrics:
Content Data
Engagement
Traffic Sources
Geolocation
Browsers & Oss
In case its built-in analytics tools don't give you all the information you need, you can integrate Google Analytics to the website you designed with Duda.
Duda Pricing Plans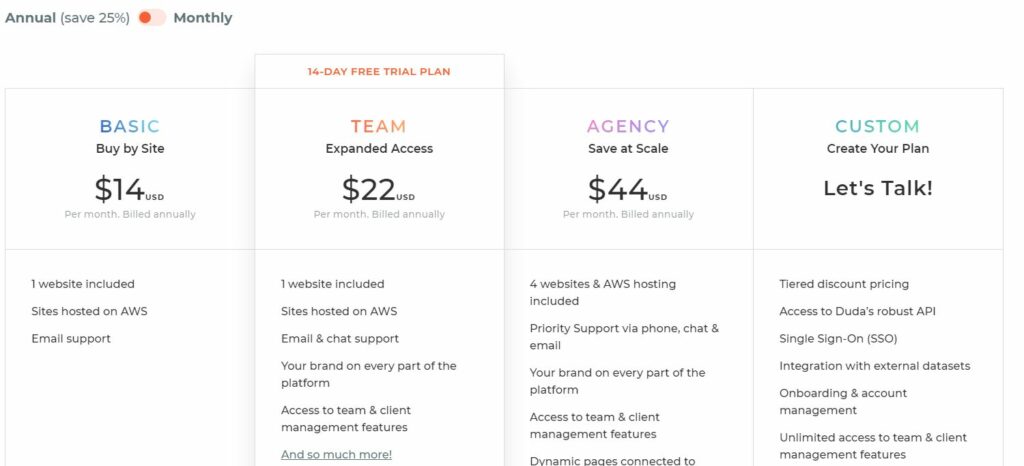 My biggest objection to Duda's pricing scheme is the absence of a Free Plan, as its two-week trial period doesn't provide enough time to test all platform's functionalities properly.
The seemingly affordable Basic plan doesn't include team collaboration or client management tools, and you have to spend close to $200 per year if you want to build more than one site. The Team plan provides more versatility because it allows you to bill clients and create white-label marketing materials.
Opting for the Agency will enable you to add up to ten members to a team, create custom email domains, and export website content. The Custom plan contains the full scope of Duda's functionalities, but its price starts at $500 per month.
Who Should Use Duda?
A CMS platform like Duda doesn't have much to offer to large organizations in need of a highly customized website. Moreover, the tools it provides aren't powerful or versatile enough to meet the needs of professional designers.
Its rich site template library and intuitive content management options make it suitable for people who'd like to start an online business and don't have the budget to build a website with a headless CMS.
Still, opting to build your first site with Wix or Weebly might be a better option because both CMS platforms have free plans.
Frequently Asked Questions about Duda
Question: Where Are Duda's Headquarters Located?
Answer: The company's headquarters are in Palo Alto, California, but Duda also has offices in London, Tel Aviv, Louisville, and Florianopolis.
Question: Can I Take a Duda Site Offline?
Answer: Yes, you can take a Duda site offline at any moment by opening it in the Template Editor and clicking on the Unpublish option in the Site Setting tab.
Question: How Long Does Duda Need to Update the Changes I Made to a Website?
Answer: The platform usually uploads the content to your website as soon as you click the Publish button, but in some cases, changes become visible after a few hours.
Bottom Line
Finding a reliable hosting service, building a responsive website optimized for all devices, and managing vast amounts of content are the biggest challenges you'll face when you decide to start a website.
Duda offers solutions to each of these problems by letting you customize a site template and organize content in different categories.
That's why I think this CMS platform can be a good option for freelancers, small advertising agencies, or restaurants, despite its lack of flexibility and relatively steep prices. However, I don't recommend using Duda CMS if you need a customized site equipped with marketing tools.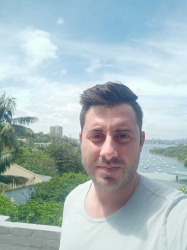 Latest posts by David Borgogni
(see all)