The online marketing community has been speaking about the death of email marketing for years. Despite what you may read online, email marketing is still one of the most efficient advertising techniques that enable businesses to promote their products.
Certain practices, like generic messages with impersonal subject lines, have become obsolete due to their ineffectiveness, but this doesn't mean email marketing is ineffective. All the best email marketing services are equipped with the tools marketers need to create campaigns that drive sales and improve customer retention.
Most have similar sets of tools that enable users to design emails, manage contacts or monitor the performance of their campaigns. Choosing the right service for your business is somewhat complicated as most options have similar functionalities.
In this article, I'll help you understand the core features of the best email marketing services and recommend options suitable for businesses of all sizes.
Bottom Line Up Front
ActiveCampaign, Mailchimp, or Sendinblue are equally reliable email marketing services for companies that already have tens of thousands of contacts. Even though it is primarily a CRM platform, Drip has tools that can help small e-commerce businesses or bloggers extend their contact lists and boost sales of their products, and is my choice for smaller Ecom businesses.
My Top Picks At A Glance
| | | | |
| --- | --- | --- | --- |
| Email Marketing Service | Maximum Number of Contacts in the Free Plan | Monthly Email Limit  | Price Range  |
| ActiveCampaign | 100 contacts during the trial period | 100 emails during the trial period | $ – $$$ |
| MailerLite | 1,000 | 12,000 | Free – custom pricing |
| Sendinblue | Unlimited contacts | 300 emails per day | Free – $$$$ |
| GetResponse | Up to 500 contacts | Unlimited emails | Free – $$$$ |
| Mailchimp | 500 contacts | 2,500 emails | Free – $$$ |
| AWeber | 500 contacts | 3,000 emails | Free or $$ |
| ConvertKit | 300 subscribers | Unlimited | Free – $$$ |
| Constant Contact | It depends on the subscription plan | It depends on the subscription plan | $ -$$ |
| Drip | 2,500 contacts during the trial period | Unlimited emails | $$ – $$$$ |
Key Features of Email Marketing Services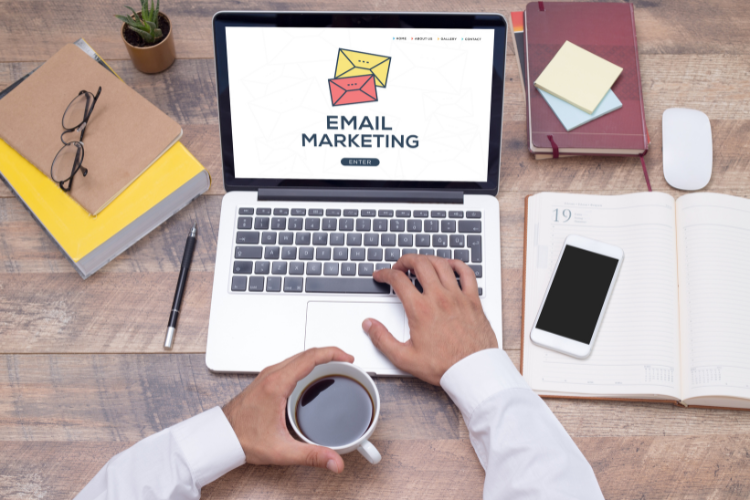 Recent studies revealed that more than 320 billion spam messages are sent every day.
On the other hand, the numbers show that 4.26 billion people have an email address, and 99% of email users check their email at least once per day.
All these data point in the same direction as it exposes the value of carefully crafted promotional messages businesses distribute through email. Email marketing services provide marketers with the tools they can use to design campaigns that attract customers.
Most options allow users to perform the following tasks:
Launch direct sales campaigns
Send newsletters
Create transactional emails
Set up autoresponders
Hence, nearly all email marketing services have these features:
WYSIWYG editor/ email builder
Contact management tools
A/B testing options
Autoresponders
CRM, CMS, or social media integrations
Analytics and reporting tools
Merge tags
Some services also have built-in CAN-SPAM rules that analyze the likelihood of an email being recognized as spam.
Templates and Email Builders
Email marketing software products feature extensive email template libraries. Users can customize most templates for free, but some services charge extra for specific email designs. Templates are usually split into categories so marketers can pick the option suitable for the type of email they want to send. Some of the most common categories are:
Newsletters
Blog and updates
Landing pages
Abandoned cart
Customer service
Holidays
All services have built-in email editors that enable users to customize templates. Marketers can use the platform's editor to add the content to an email template and format the text in the existing text boxes.
The image editing options email builders offer are usually limited, but most services allow users to add photos, videos, and GIFs to emails they design. However, most marketers only use email builders to upload visual content because they offer a limited range of photo editing options.
Segmentation and Contact Management Tools
Keeping thousands of contacts organized is probably the most challenging aspect of email marketing. Email marketing services simplify the process of managing existing contact lists. They also enable marketers to add new contacts to subscriber lists.
Segmentation tools enable marketers to target specific groups with their campaigns and divide their contacts into segments based on the subscriber's age, gender, location, buying habits, or other parameters. Most platforms limit the maximum number of contacts their users can have. So, in most cases, the size of your contact list will depend on the subscription model you choose.
Although some services allow users to send unlimited promotional messages to their subscribers, the maximum number of emails marketers can send to their contacts in a month depends on the subscription plan.
Automation Options and Campaign Testing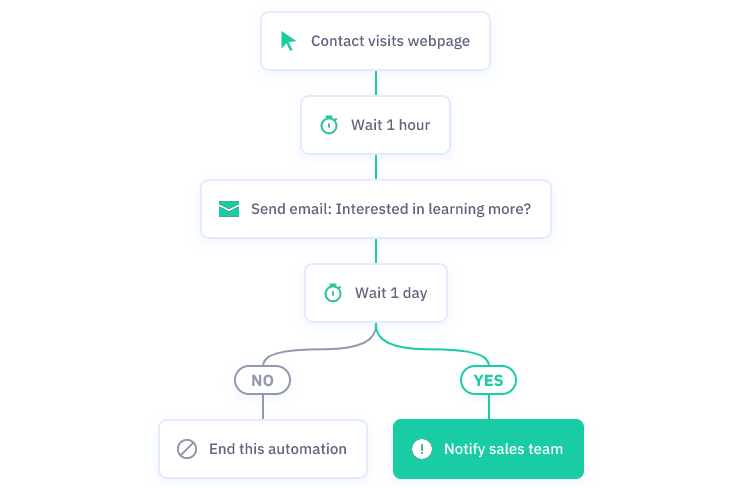 Sending thousands of emails is tiring and time-consuming. That's why email marketing services have automation options that allow them to greet new customers, send emails at the scheduled time or reduce cart abandonment rates.
Automation eliminates the need to send emails manually and enables marketing teams to send messages triggered by specific actions. Hence, these platforms make inviting customers to sign-up to your organization's mailing list or keeping them up to date with your company's latest offers easier.
In addition, most services offer A/B testing tools that enable you to try sending different versions of emails to your contact and determine which version is more effective. Keep in mind that this feature isn't included in all pricing plans. That's why you must check which plan has the A/B testing functionality while evaluating an email marketing service.
The automation tools are usually bundled with Free and all other pricing plans these platforms offer.
Third-party Integrations
Email marketing services have built-in analytics and reporting tools, but the range of parameters they can monitor is limited. That's why marketing teams often replace the platform's native analytics tools with third-party apps.
The apps you can use to monitor click-through, open, bounce, conversion, or list growth rates depend on the email marketing software's integration options. Even so, I recommend choosing a platform with powerful native analytics and reporting tools if you're starting a business because third-party integrations can be expensive.
As your business grows, you can expand the range of third-party apps you're using to create and run your email marketing campaigns.
Most platforms support integrations with apps from these categories:
Subscription management
E-Commerce
Payment
Accounting and Finance
Design
Social media
Moreover, some platforms come with lead generation tools that eliminate the need to use third-party applications to create new contacts.
Selection Criteria
The range of actions you can perform with different email marketing services is almost identical. The tools you'll have at your disposal depend more on the subscription model you choose than the software. Factors like the size of the mailing list or the speed at which your business is growing should be your key parameters when selecting an email marketing service.
Each software I listed in this article is equipped with email marketing tools small or big organizations can use to promote their products and reach new clients. I also included several services that offer free plans suitable for novice marketers with relatively small contact lists.
My Top 9 Email Marketing Services
ActiveCampaign

Besides offering a broad spectrum of email marketing options, ActiveCampaign also has sales and marketing automation tools. The cloud-based software enables users to design and send triggered transactional, broadcast, or targeted emails.
Marketers can test the platform during the two-week trial period before opting for one of the Marketing + CRM or Transactional Email pricing plans. Subscribing to a Lite, Plus, or Professional plan will give you access to the platform's marketing and sales suits that don't limit the number of emails you can send monthly.
Pros
Intuitive Drag-and-Drop email builder
Powerful email automation options
The platform offers over 250 email templates
It allows marketers to create lead capture forms
Cons
Pricing depends on the size of the user's contact list
MailerLite

Digital entrepreneurs and marketers with contact lists that feature fewer than 1,000 subscribers can join and use MailerLite for free. However, the platform's free plan doesn't allow users to send more than 12,000 emails monthly or create custom newsletter templates.
The cost of MailerLite's paid plans depends on the number of subscribers you have, and even its entry-level Growing Business plan can cost you more than $2,000 per year if you want to import 40,000 contacts. The platform's list segmentation tools make launching targeted campaigns quick and easy.
Pros
MailerLite integrates with Shopify and other major e-Commerce platforms
Effortless campaign and subscriber management
Excellent A/B testing options
Versatile analytics and reporting features
Cons
The platform offers limited learning resources
Email builder lacks advanced image editing tools
Sendinblue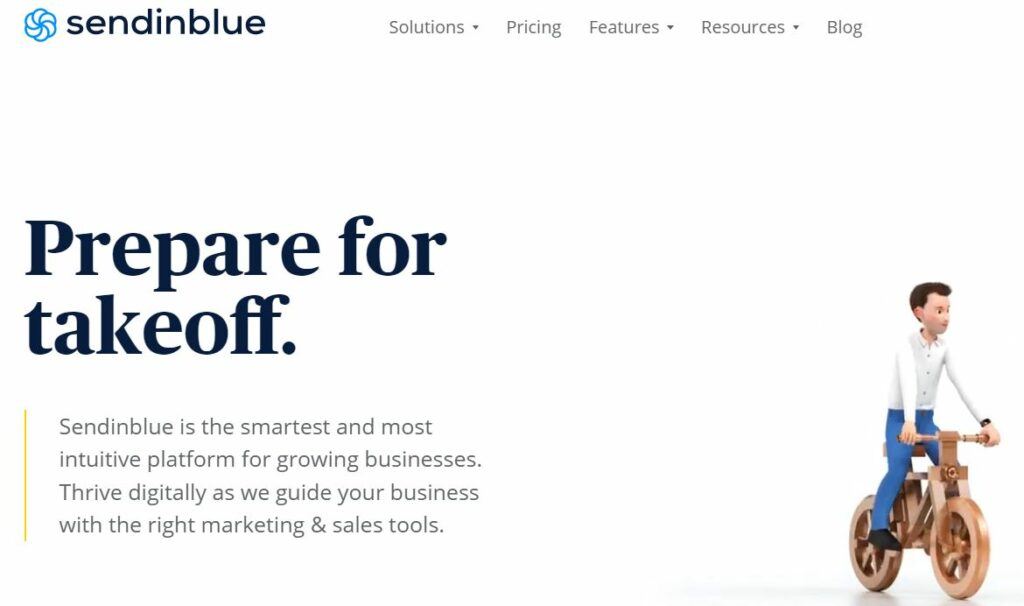 Robust communication, personalization, and conversion kits make Sendinblue one of the most popular all-in-one marketing platforms. In addition to designing and sending emails, you can use the web-based app to distribute your promotional messages via SMS or manage sales pipelines.
Sendinblue's email template library and mobile-friendly email builder are available to all its users, and you'll be able to use them even if you decide to subscribe to the platform's free version.
However, you'll have to upgrade to a Lite or Premium plan to remove Sendinblue's logo from the emails you send to your contacts.
Pros
The platform offers a comprehensive digital marketing kit
Users can add unlimited contacts to their lists
It enables marketers to send timely transactional emails
An excellent email marketing option for small businesses
Cons
The maximum number of emails users can send monthly is limited
GetResponse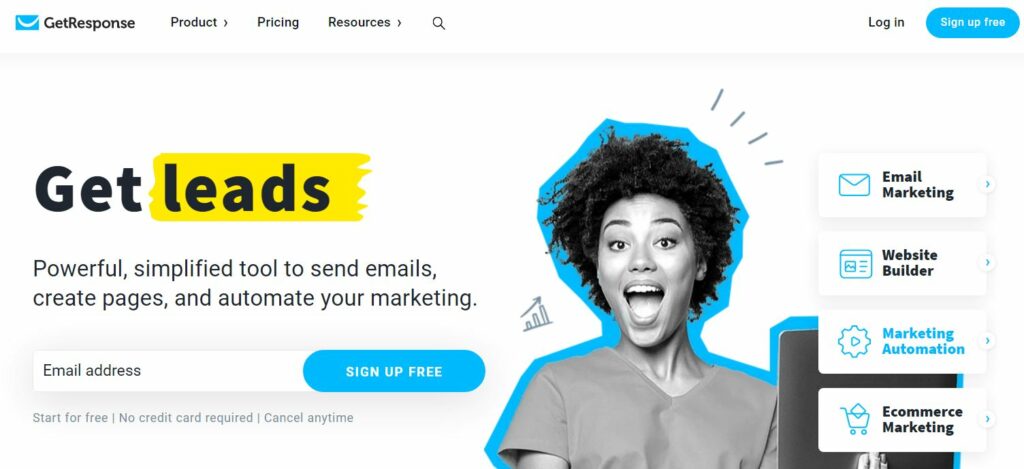 Customizing an email template, segmenting contact lists, or creating multiple variants of subject lines are only a fraction of the marketing options GetResponse offers. Its users can create landing pages, lead funnels, build websites and create marketing workflows.
Users who don't want to use all the advertising tools GetResponse offers can subscribe to the Email Marketing plan that enables them to create unlimited landing pages, utilize the click tracking feature or send welcome and thank you emails automatically.
The plan's monthly or annual price depends on the number of contacts and varies from $12 for a thousand subscribers to $400 for 100,000 subscribers.
Pros
GetResponse's free plan has 99% email deliverability
Managing and segmenting lists is easy
Easy-to-use website builder
Users can choose from a variety of email automation templates
Cons
It offers basic analytics and reporting tools
The platform's e-Commerce tools aren't available within the Email Marketing plan
Mailchimp

Creating your first email marketing campaign doesn't have to cost you anything because Mailchimp's Free Plan lets you send 2,500 emails to 500 contacts in a month.
The platform's email marketing software gives you access to hundreds of customizable templates, while the Creative Assistant tool creates email design suggestions based on your brand's visual guidelines.
Mailchimp is much more than a simple email marketing service as it offers all the tools marketers need to create customer journeys, post their content on social media, and target customers based on their behavior.
Pros
The platform gives marketers advanced audience insights
Versatile email design options
Mailchimp integrates with more than 200 apps
Website and e-Commerce features are available in all plans
Cons
Tagging and segmentation options could be better
AWeber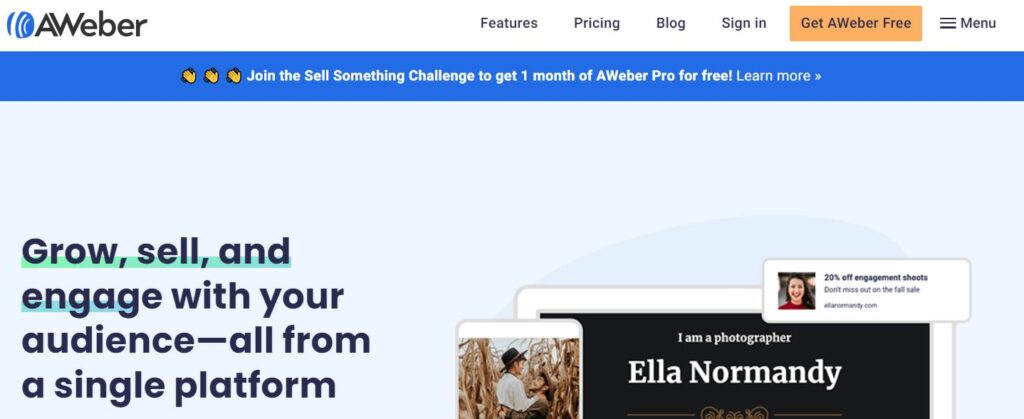 I think that AWeber is one of the best available options for digital entrepreneurs who don't have high marketing budgets.
Marketers can use the free plan to send up to 3,000 emails to 500 addresses every month, create dynamic content or create unlimited landing pages. The platform's free version supports integration with Google Analytics, which significantly improves its campaign monitoring capabilities.
Upgrading to the AWeber's Pro plan will enable you to use the Facebook Pixel Tracking, split email testing, behavioral automation, and cart abandonment features.
Pros
Users have access to a stock image library
All email templates are easily customizable
Users can create email campaigns optimized for mobile devices
Marketers can build video landing pages
Cons
Pricing information for accounts with more than 25,000 contacts is only available upon request
ConvertKit

I always liked ConvertKit because it allows users to send unlimited emails to thousands of contacts. Moreover, marketers can use the platform for free if they don't mind including ConvertKit's branding in all promotional materials they send.
The cost of upgrading to the Creator or Creator Pro plan depends on how many email subscribers you have, and it can be costly if your mailing list features more than 25,000 contacts.
Despite the cost, opting for one of these plans can be beneficial because it will allow you to use the visual automation template library and receive deliverability reports.
Pros
It lets marketers manage up to a thousand contacts for free
The platform has the unsubscribe page builder
A/B split testing is available in all plans
Users can resend unopened campaigns
Cons
Customer support isn't included in the Free plan
ConvertKit features just three default email templates
Constant Contact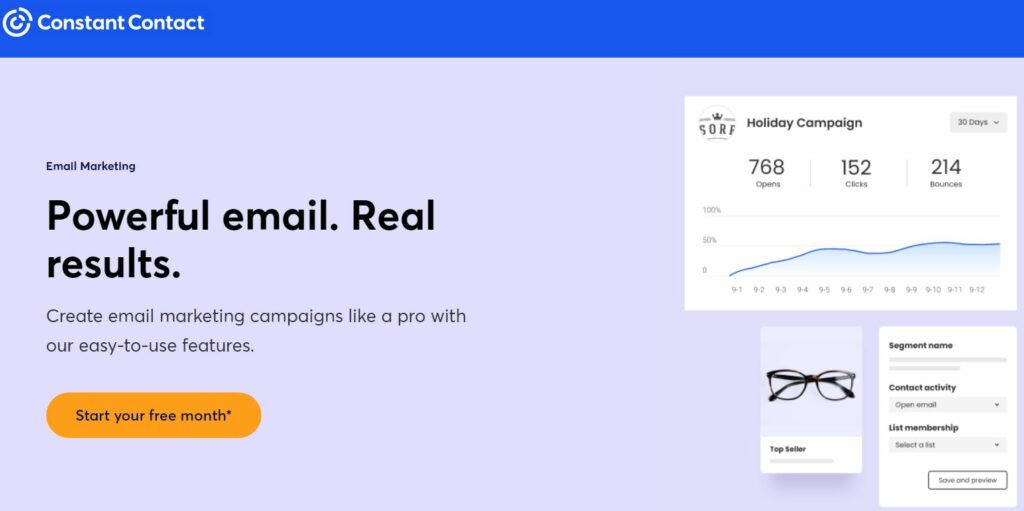 The platform's email builder is one of the main reasons why I added Constant Contact to the list of the best email marketing services. It provides you with an overview of email building blocks like social share or divider and gives you access to thousands of royalty-free stock images.
Moreover, importing contacts into Constant Contact is easy, and you can use tags or profile information to create list segments. The platform also makes social media marketing easier by allowing you to create campaigns that drive your Instagram or Facebook followers to your company's website.
Pros
Two-month trial period
Constant Contact has more than a hundred free email templates
It has basic SMS marketing functionalities
Excellent email tracking features
Cons
Email automation tools are underwhelming
Drip

I recommend taking a closer look at Drip if you're looking for an email marketing service suitable for a small e-Commerce business.
In addition to email templates, list segmentations based on client behavior, or email testing options, Drip also has a variety of CRM tools that enable e-Store owners to detect sales opportunities and gather information about their contacts.
Drip has just one subscription plan, and its price depends on the number of contacts you choose.
Pros
Unlimited emails regardless of the contact list size
Users can build website popups
It features a powerful form builder
Perfect for e-Commerce entrepreneurs
Cons
The trial period lasts just 14 days
Frequently Asked Questions
Question: Do All Email Marketing Services Have Spam Scores?
The spam score isn't a standard feature on email marketing services, although most platforms claim their deliverability rate is 99%.
Question: Can I Design Custom Email Templates with Email Marketing Services?
All email marketing apps have email builders that allow you to customize existing email templates. Some platforms also allow users to save templates they designed.
Question: How Long Should an Email Marketing Campaign Last?
The duration of an email marketing campaign ranges from several weeks to a few months.
My Verdict: How to Know Which Email Marketing Service is the Best?
I understand how intimidating email marketing can seem. Still, taking the time to master the basic concepts of this advertising technique will give you a powerful tool you can utilize to improve your customer engagement rates and increase your company's revenue streams.
ActiveCampaign, Mailchimp, and Sendinblue are more than email marketing platforms, and you can use them to build websites or design customer journeys. However, inexperienced digital entrepreneurs might experience a steep learning curve on each platform. That's why I think Drip is a much better option for you if you just started your first e-Commerce business.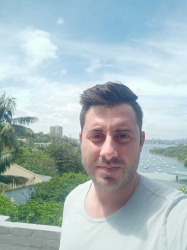 Latest posts by David Borgogni
(see all)