Online sales are soaring as the global eCommerce market is expected to grow beyond the $5 trillion mark in 2022. It's not a surprise that e-stores have become a necessity for entrepreneurs who want to remain competitive in their respective fields.
The journey toward building a successful brand with thousands of daily e-store visits starts with the choice of a CMS platform.
E-commerce CMS like BigCommerce keeps everything businesses need to sell and promote their products in the same place. The best part is that you don't need a lot of experience to launch and run an online store with this application.
In this BigCommerce CMS guide, you'll find out why brands like Sony, Ubisoft, and Casio choose to build their online stores with this software, and I'll provide you with an overview of its most important features.
Bottom Line Up Front
Numbers don't paint a realistic picture of the app's capabilities since, currently, there are less than 50,000 stores on the platform. On the other hand, Shopify has close to four million stores, which clearly shows that BigCommerce isn't among the top eCommerce CMS options.
Still, the wide range of tools it offers, the ease of use, and the scalability make the software an equally trusty choice for businesses of all sizes.
What is BigCommerce?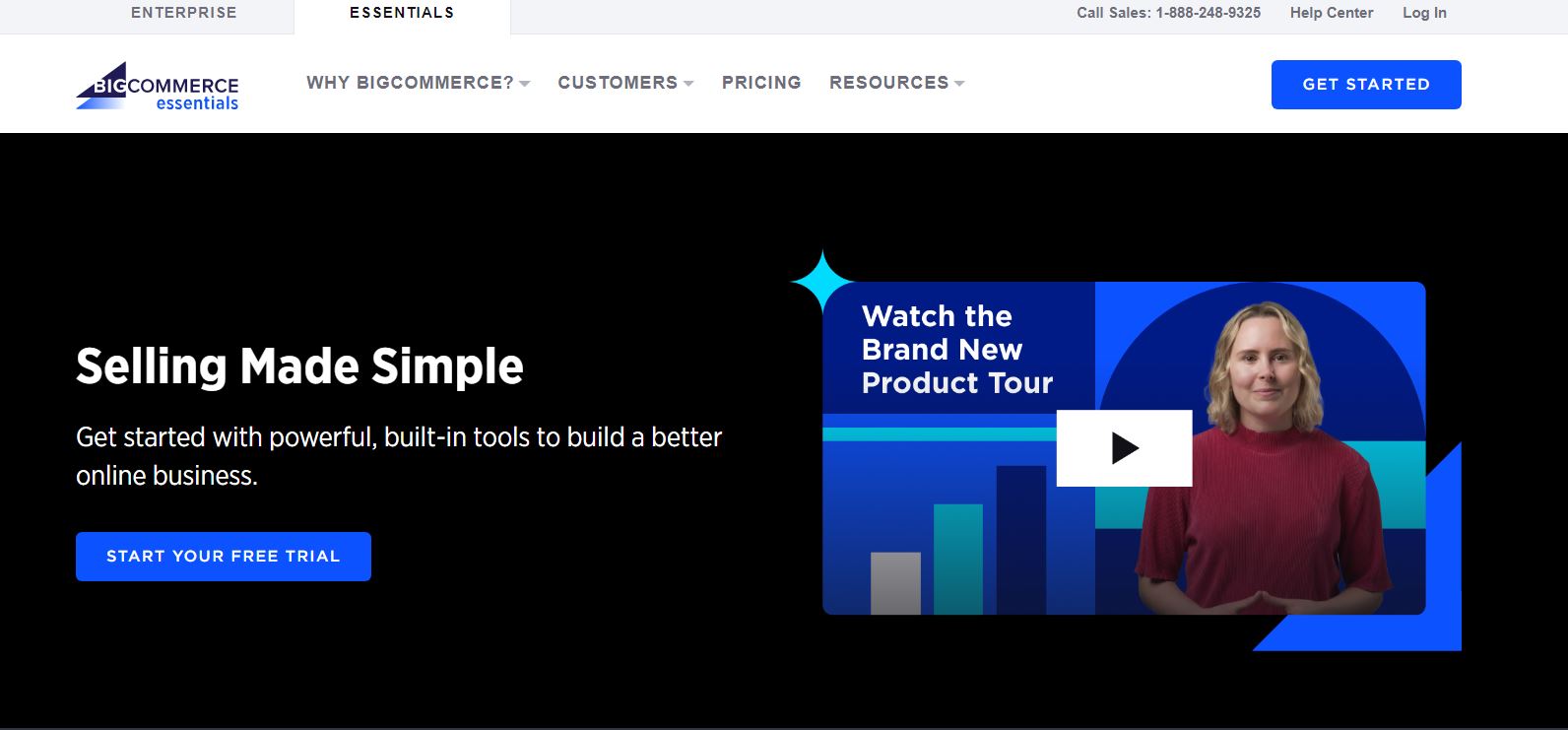 Generating organic traffic was one of the biggest hurdles I had to overcome to make my e-store profitable. Hence, I know how important it is to have access to eCommerce content marketing tools that allow you to create blog posts or detailed product descriptions.
BigCommerce app gives you complete control over your marketing strategy by allowing you to remain in constant communication with your contacts and run a blog within your e-Store.
This eCommerce CMS software also enables its users to customize each section of their online stores, upload new products and monitor the statuses of their shipments. The app has a built-in page builder that allows you to customize each segment of your storefront.
You can integrate a BigCommerce store with an existing site that doesn't contain eCommerce features or use it to promote and sell your products on social media and online marketplaces.
The platform doesn't limit the number of products you can add to your store, but you won't be able to create more than one storefront unless you subscribe to the Enterprise plan. Despite all its advantages, BigCommerce remains a less popular option than Wix or WordPress.
Store-building Tools
I liked how easy it is to join the BigCommerce CMS. It took me less than five minutes to choose the shop name and provide details about my business.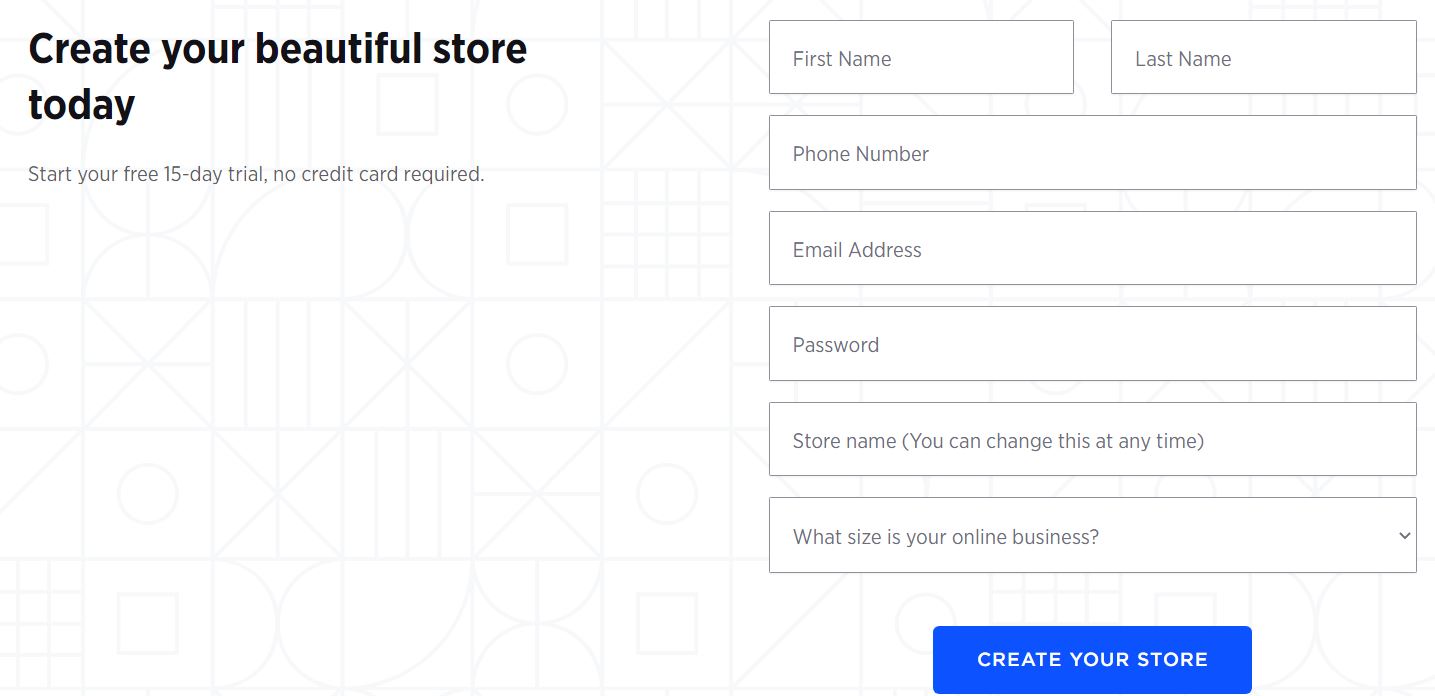 Still, building a store with this CMS isn't a walk in the park, so I suggest starting the process well-prepared. Choosing the store theme, customizing its elements, and uploading products are laborious tasks, so having all the materials you want to upload to the store ready can help you save time.
Let's go through the BigCommerce's features you can use to set up your store. I was surprised by how intuitive and well-organized the software's backend is. Once you're done creating your store, the app will launch the dashboard automatically. The app's toolbar makes finding the options you need easy.
Themes
The software will assign a free default theme to your store automatically. You can view its details from the Themes submenu in the Storefront menu.

In case you don't like the theme the software assigned to your store, you should open the Theme Marketplace submenu, where you can see all the store templates BigCommerce offers.
The app's selection of free themes is relatively limited since you can choose from just twelve templates with similar design styles. Platform's free and paid themes are designed for different industries, and you can choose from the following categories.
Books and Entertainment
Food and Beverage
Health and Beauty
Arts and Crafts
Toys and Games
Automotive and Industrial
Animals and Pets
Fashion and Jewelry
Electronics and Computers
Sports and Recreation
Home and Garden
Gifts and Specialty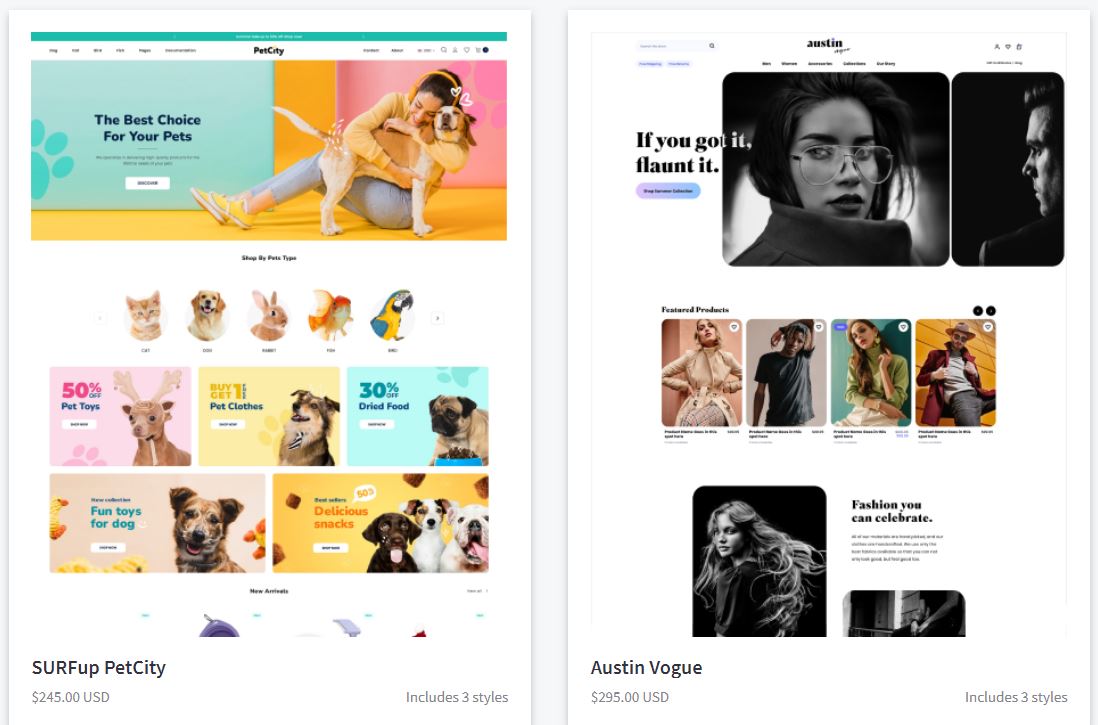 BigCommerce offers hundreds of paid e-store templates available in several styles. Their prices range from $150 to $300, which adds to the upfront cost you have to cover to launch your store.
Store Customization Options
The storefront menu contains various content creation and management tools. You can use it to upload your brand's logo or determine how the company's name will be displayed in web browser tabs or search history.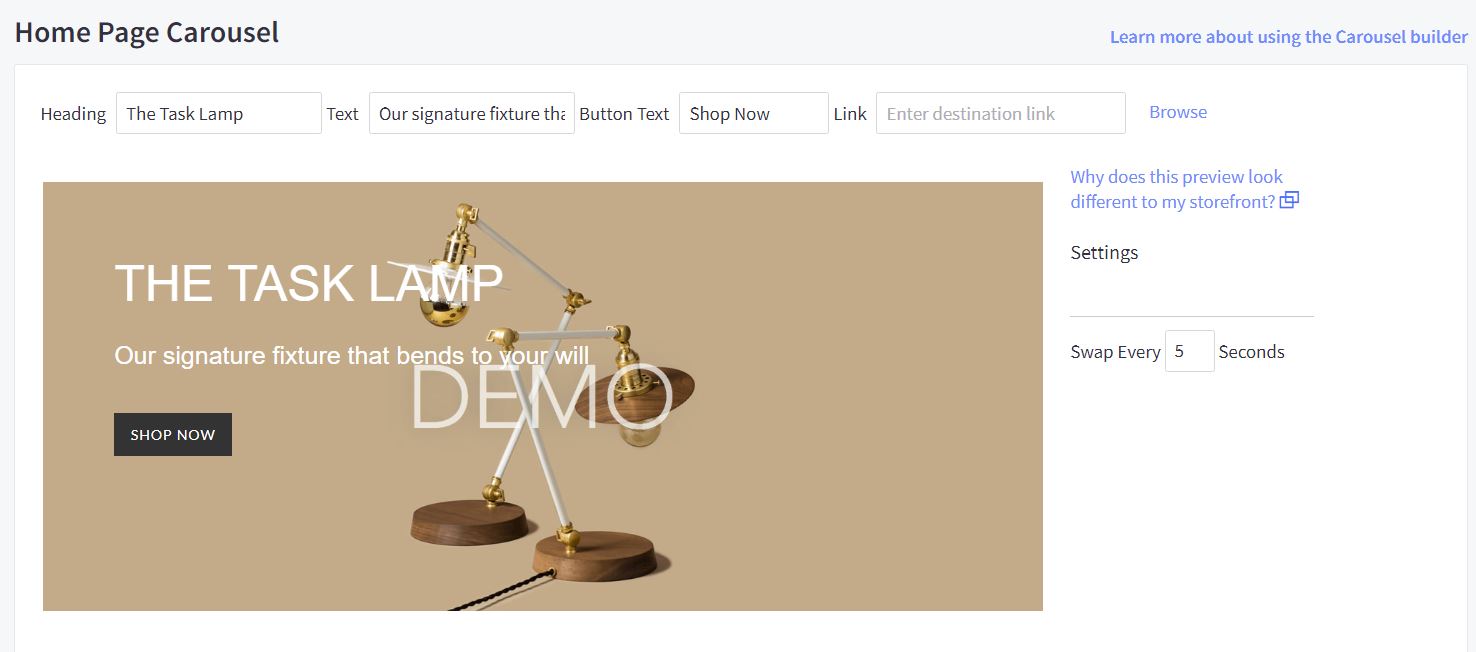 The Carousel builder lets you choose the headline, description, button text, and destination links for each slide you add to the home page carousel. Moreover, you can upload the images to a slide by dragging them from a folder on your computer and dropping them into the designated field.
The platform enables you to add up to six icons that link to your brand's Instagram, Twitter, Facebook, or other social media accounts. BigCommerce's scripts feature allows developers to insert script APIs to a storefront template and add new functionalities or improve the visitor's shopping experience.
The Web Pages submenu lets you create pages with content you won't be updating regularly, enabling you to add the About Us or Shipping and Returns page to your store in a few clicks.
Content Management Tools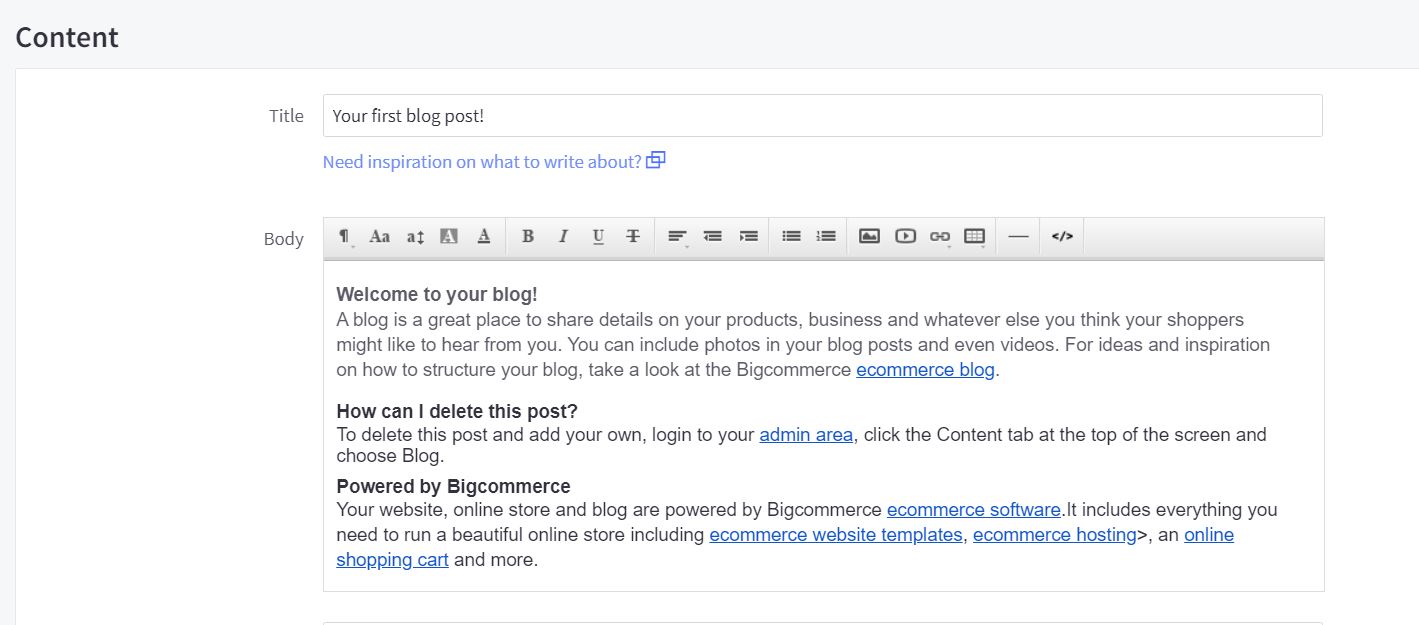 All BigCommerce subscription plans include the Blog feature, allowing you to draft and publish content in the store. Aside from standard text tools that enable you to choose a font, insert headers or create lists, the platform's text editor lets you embed video links and upload photos to your blogs.
You'll only find a few fonts in BigCommerce's text editor, and you won't be able to adjust the spacing between two lines of text. The platform's text SEO optimization tools are limited since its users can't do much more than add tags, edit the post's URL and write meta descriptions.
Image Manager helps keep your product photos organized, enabling you to replace the storefront's default images with pictures of the products you want to sell. Still, the platform's photo management tools are underwhelming.
Page Builder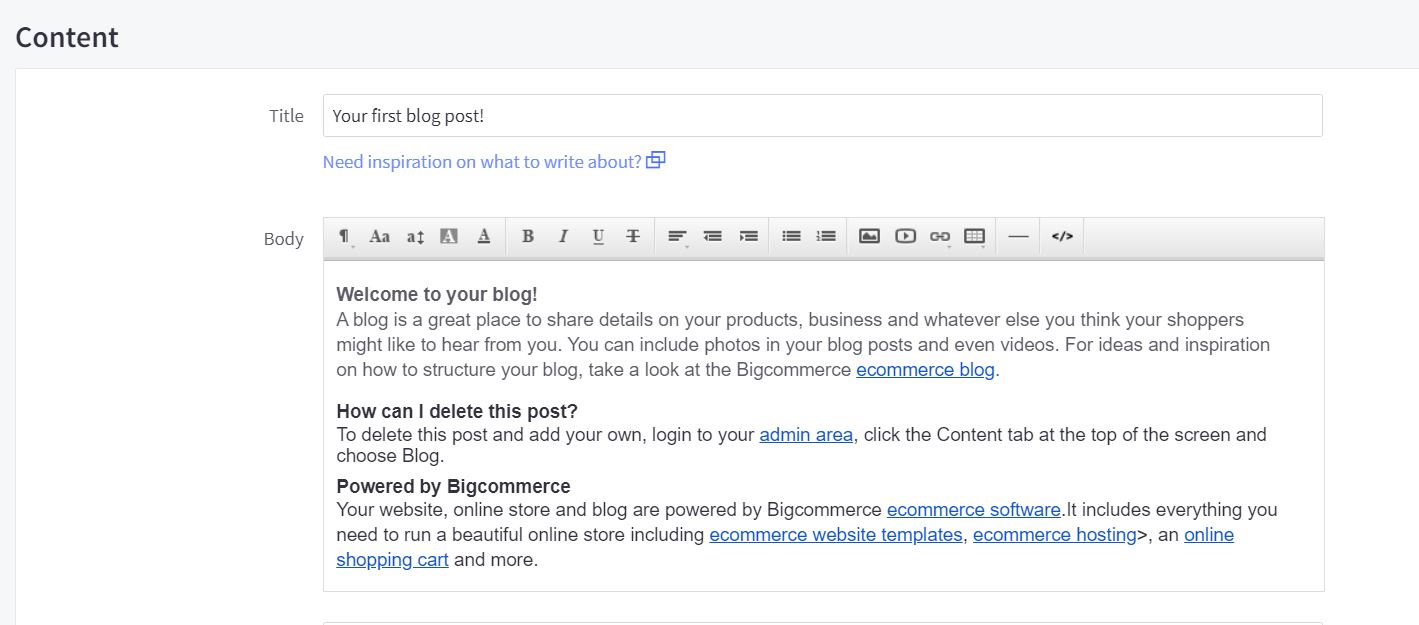 Even though customizing a theme in BigCommerce isn't an overly complicated process, you may need some time to figure out how to delete a page or remove the placeholder images.
The Page Builder lets you add new elements to the site you're building, such as layout, video, or button widgets. This editor allows you to preview the store's pages in desktop, mobile, and tablet modes so that you can know how the content you upload is going to look on different devices.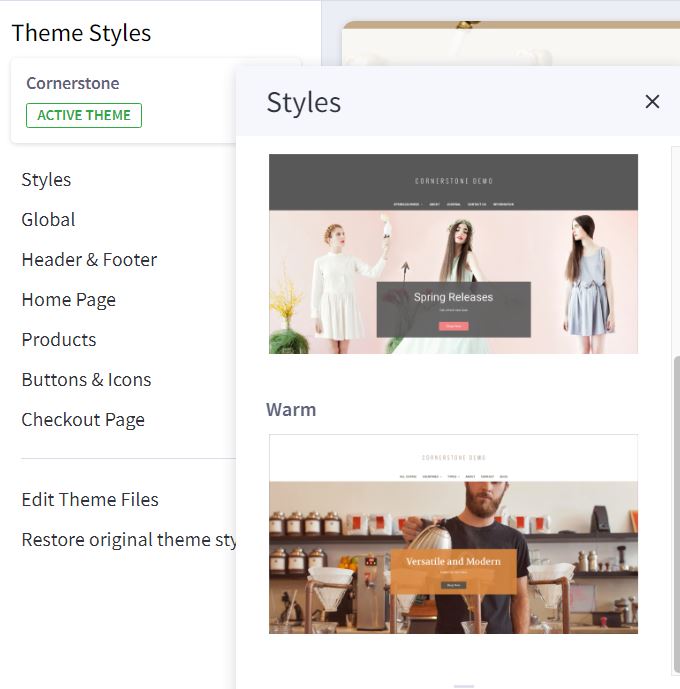 It also lets you select a theme style you like, adjust the display settings for all products, or change the button and icon colors. However, you'll have to alter the template's code if you want to edit the theme files.
The layer menu lets you rearrange the position of each widget you add to a theme, giving you creative control of each page. Uploading photos to image widgets and adjusting their display or SEO settings is simple, while you can type the text you want to each Text widget you add to a page.
Product and Order Management
To start uploading a product to a template and removing its sample content, you must return to BigCommerce's Control Panel. Its toolbar contains the Products menu, where you can view, add, search, and import products using a CVS file.

You'll have to go through several steps for each product you want to add to the store manually. The process starts with providing the basic information such as:
Product's name
Product Type
Stock Keeping Unit,
Default price
Brand
Product category
I'd like to add that BigCommerce lets its users sell physical and digital goods in their stores. During the next few steps, you'll have to write the product description, upload photos or videos, and set up MPN, GTIN, BPN, and UPC identifiers.
The software lets you add multiple product variants or modifiers as well as assign different rules to each product. Each physical product must contain information about its weight, shipping costs, and its availability.
BigCommerce doesn't provide a multitude of SEO options, as you can only customize the product URL, write a meta description and choose the page's title. However, the Open Graph feature lets you optimize products for social media sharing.
App's other product management options include:
Price Lists
Product Categories
Product Options
Product Reviews
Product Filtering
Brands
Price Lists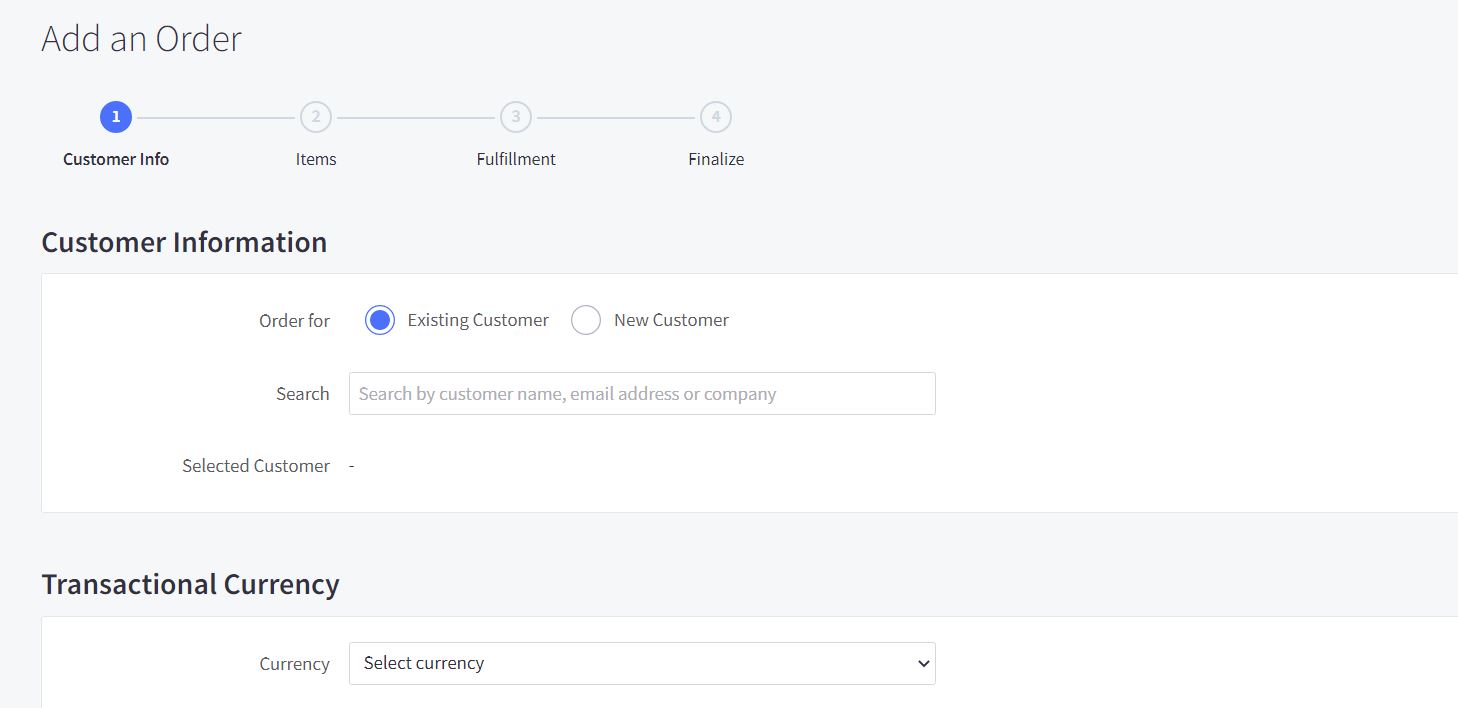 Creating, managing, and tracking orders with BigCommerce is simple. All you need to do to add an order is provide the customer information for an existing or new client, select the transactional currency and fill in the billing information.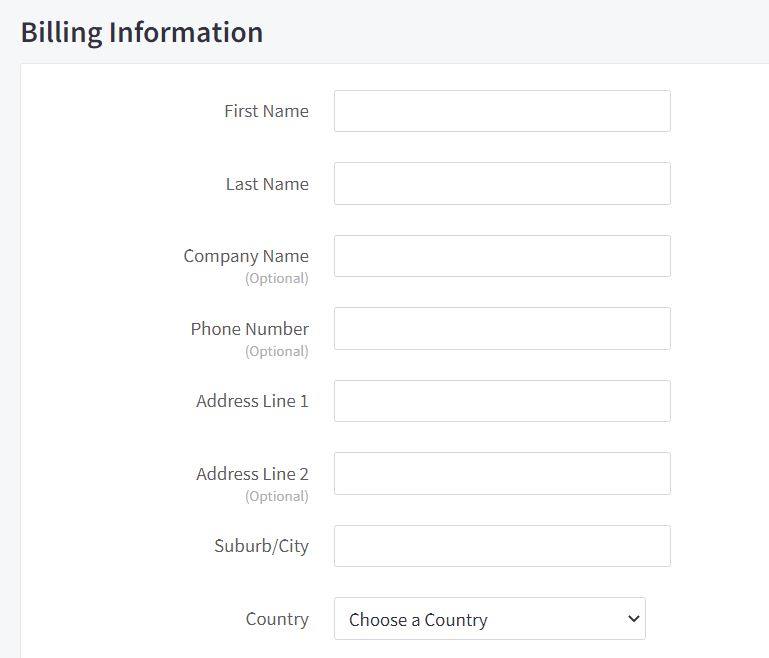 The app lets you import tracking numbers for each shipment, monitor order statuses, and gives you an overview of all completed shipments.
Contact Management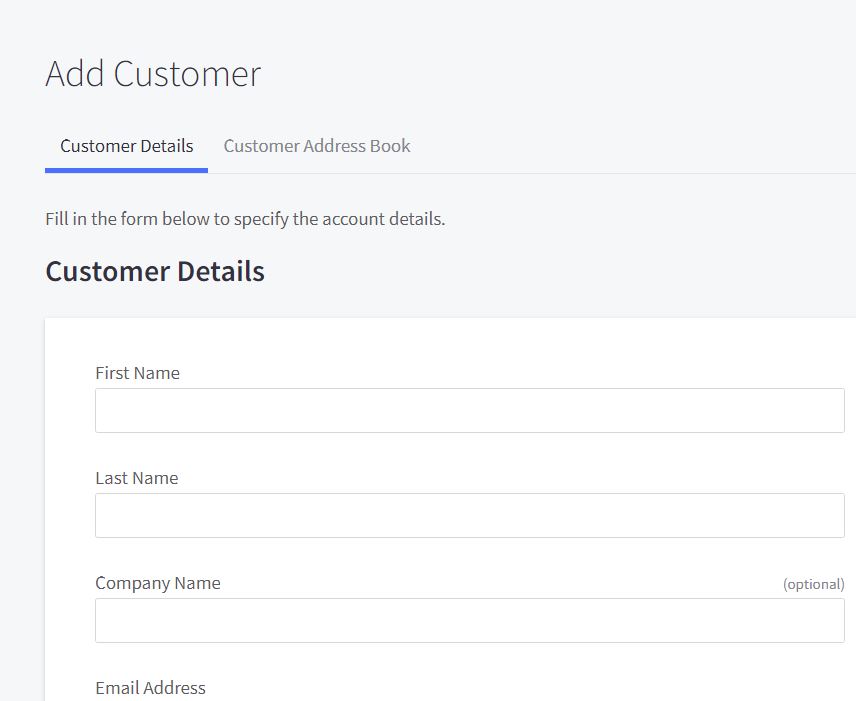 Entrepreneurs who are setting up their BigCommerce e-store don't have to spend time uploading contacts manually. The software allows storeowners to import their contacts as CVS files, but the files cannot be larger than 512MB.
It also offers the option to import CVS files that are already on BigCommerce's server. However, filling in the information about each customer manually has its advantages, as you can assign store credit, add them to a group and choose which contacts you want to target with advertising.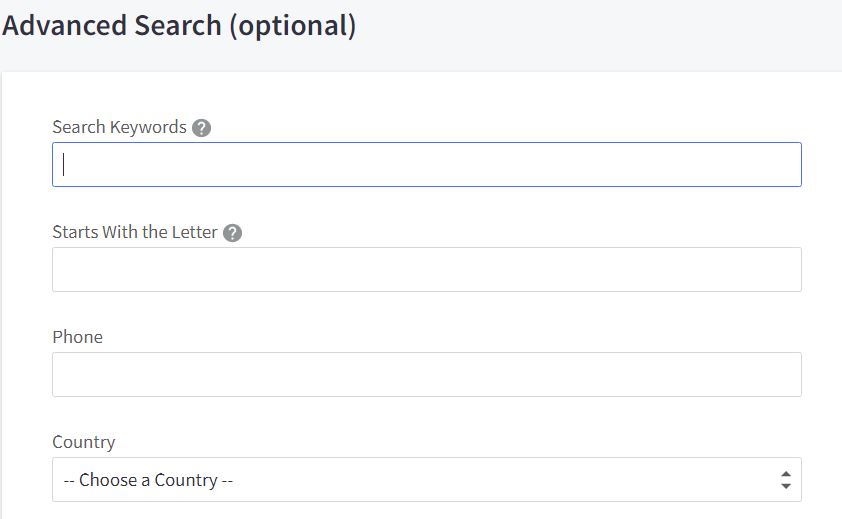 You'll also have to choose the password for each client before you can save it in the database. Navigating through address books that contain thousands of contacts doesn't take long because you can search for a client using parameters such as:
Keywords
The first letter of the customer's surname
Country, state, or province
Number of orders
Customer ID
Date Joined
Storeowners can create customer groups and storewide, product, or category-level discounts that apply only to group members.

BigCommerce lets its users export customer lists they can use with different email marketing services or lead generation tools. I was surprised by the software's lack of lead gen tools, as only a few of its options help businesses capture new customers.
Marketing Tools
I don't think BigCommerce is an ideal solution if you're planning on running full-fledged email marketing campaigns. Still, its marketing tools can help maintain communication with your customers.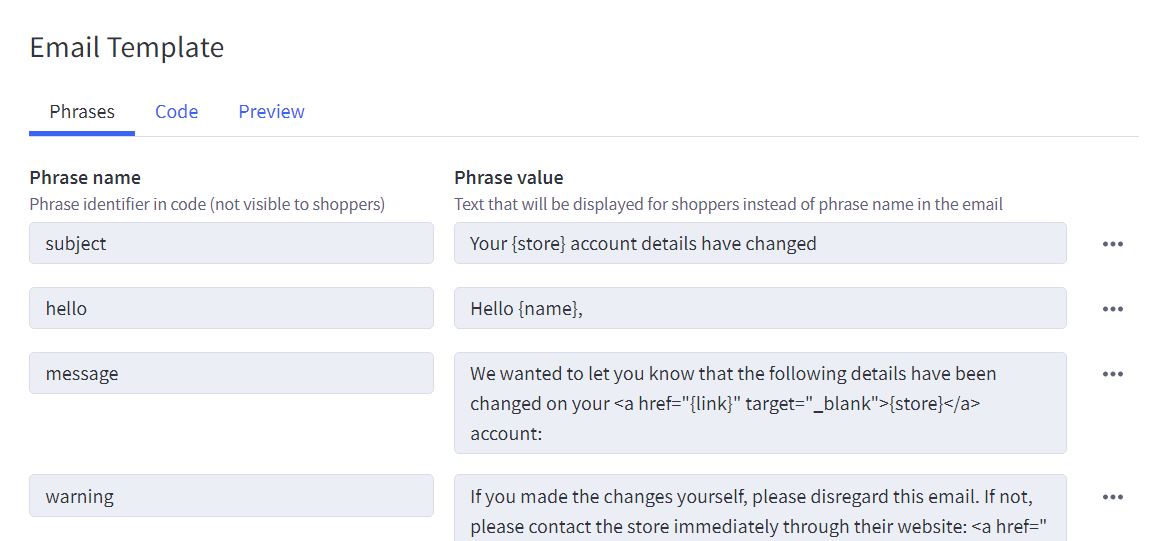 The app has a variety of email templates it sends automatically when a contact performs one of the actions below:
Resets password
Places an order
Changes the order's status
Creates an account
Creates a guest account
Adjusts account settings
Receives a gift certificate
Requests to return a product
In addition, you can reach out to your clients to request a review after they purchase and receive one of your products. Shop owners with sufficient knowledge can edit the template's code to create more personalized messages.
BigCommerce's abandoned cart emails are also sent automatically, and you can send up to three emails to a customer that didn't complete a purchase.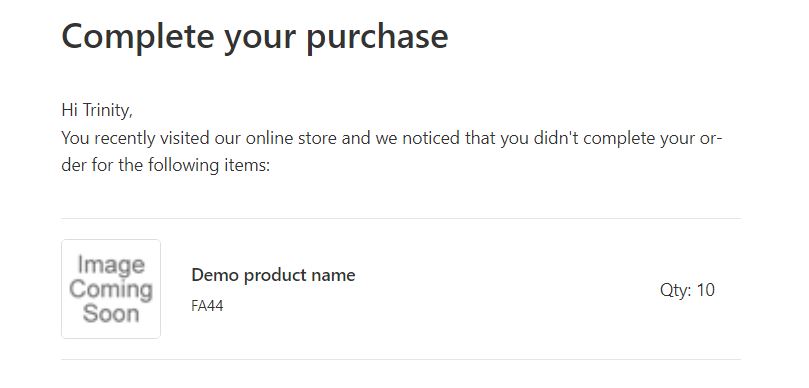 Moreover, you can select when each email is going to be sent, but the app prevents you from sending an abandoned cart email more than ten days after the cart was abandoned.
BigCommerce's email marketing options are limited to newsletters. The software lets its users create sign-up forms displayed on the checkout page. Creating banners and automatic promotions are among the marketing tools you can use to increase the revenue your BigCommerce store is generating.
Other Noteworthy Features
Active participation in online marketplaces like Walmart, eBay, or Facebook and social media content promotion are some advantages of running an e-store with the BigCommerce CMS. Here are a few more features that make managing an online store easier.
Analytics
Keeping an eye on all aspects of your store's performance will help you detect what you can do to improve the sales of your products. BigCommerce's analytics tools give you an overview of vital metrics like conversion rates, the store's total revenue, or the number of orders.

The platform's Insights reports deliver a monthly store analysis that highlights the best-performing products but also identifies those with low conversion rates. What's more, BigCommerce lets you monitor your store's performance in real-time and keep track of the latest sales, visits, and revenue stats.
The software's analytics menu features tools that allow you to monitor merchandising, carts, in-store searches, customers, and marketing metrics.
Integrations
BigCommerce supports integrations with hundreds of accounting, payment, financing, or marketing third-party apps. Hence, you can easily overcome the software's limitations by extending your store's functionalities, choosing a shipping service you trust, and using the best marketing practices to reach your ideal customers.
The platform offers free integration with nearly seventy apps. Still, your options will be limited if you're searching for an analytics or order management app you can integrate with a BigCommerce e-store for free.
BigCommerce Pricing and Packages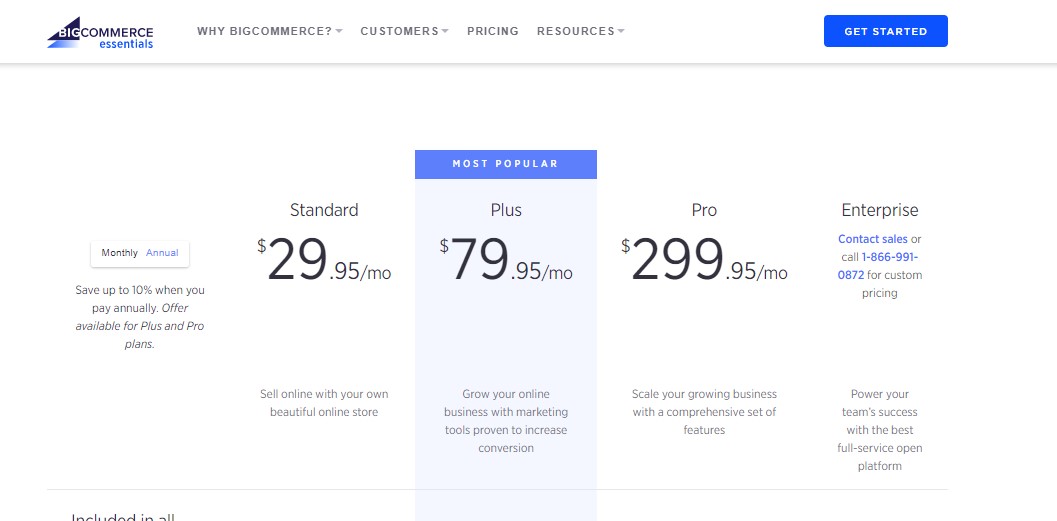 BigCommerce's free trial period ends after two weeks, which in my opinion, is barely enough to get a taste of its capabilities. After the free trial expires, you'll have to choose the Standard, Plus, or Pro subscription plan.
Standard Plan – $29.95 per month billed annually or monthly
The Standard plan is the most affordable one, and its price is the same for monthly and annual billing periods. Unlimited staff accounts, no transaction fees for the use of third-party payment gateways, and multiple online sales channels are among the perks of this subscription plan.
Plus Plan – $79.95 per month or $71.95 per month billed annually
The maximum annual revenue you can generate before you have to upgrade to the Plus plan is capped at $50,000. Besides allowing you to amass up to $180 in annual revenue, the Plus plan also offers a broader range of features than the Standard plan.
So, upgrading to this subscription plan means you can use the software's customer segmentation and cart saver options. The plan will cost you $79.95 if you choose to pay for it monthly or $71.95 if you opt for the annual billing option.
Pro Plan – $299.95 per month or $269.96 per month billed annually
BigCommerce's Pro plan is aimed at businesses that generate more than $180,000 and less than $400,000 per year. However, this plan costs $300 per month and doesn't give you access to all app's features.
The Best BigCommerce Alternatives
Although doable, migrating an e-store from one platform to another is a complicated and often expensive process. Testing different CMS options is of the utmost importance because committing to a platform that doesn't have all the features you need can limit your business' growth.
Here are a few of BigCommerce's top competitors that could help you run your store efficiently.
Shopify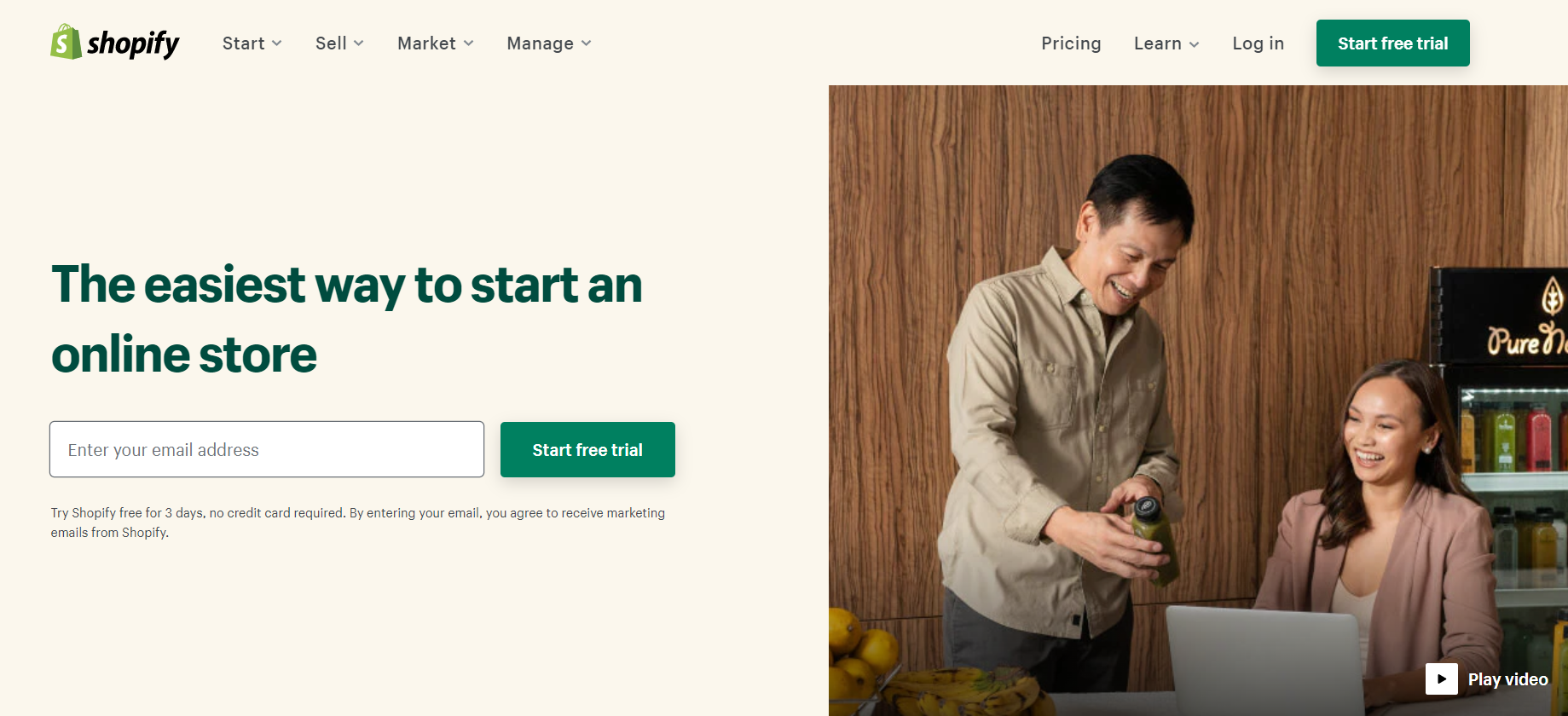 The platform hosts close to 2 million stores that generate billions of dollars in annual revenue. The CMS is stacked with features that allow digital retailers to process payments, manage contacts and promote products through different channels.
WooCommerce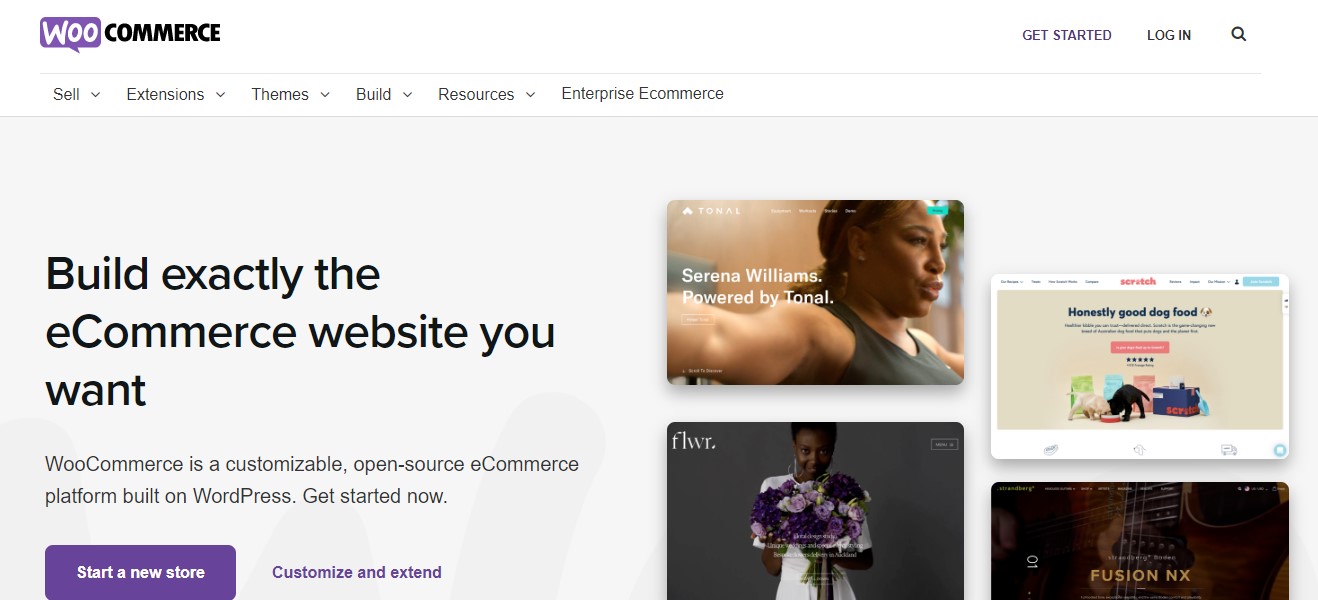 This plug-in is an excellent option for businesses that already have a WordPress website. The integration process is straightforward, and it enables you to add e-commerce functionalities to an existing site.
Adobe Commerce

Previously known as Magento, this CMS offers a rich set of tools that allow you to build B2B and B2C stores effortlessly. Also, the app helps automate content publishing and management.
Who Should Use BigCommerce?
The platform's scalability makes it perfect for small and medium-sized businesses that expect to continue their growth. Still, I recommend hiring a developer to build your online store with BigCommerce if you're new to the eCommerce world because you might find it difficult to set up a store if you don't have coding experience.
Businesses with substantial client bases should consider other CMS platforms. Even though BigCommerce has an Enterprise subscription plan aimed at companies with diverse product lines, its features aren't powerful enough to manage a large store.
FAQs
Question: Can I Upload Videos to BigCommerce?
Answer: Uploading videos directly to BigCommerce is possible, but doing so will use up most of your storage space. Embedding video links in product descriptions or blog posts is a better option.
Question: Does BigCommerce Support Apple Pay Integrations?
Answer: Yes, all BigCommerce stores support integrations with Google Pay, Amazon Pay, and Apple Pay.
Question: What are BigCommerce's Processing Fees?
Answer: The platform charges 2.59%+ $0.49 processing fee for each transaction.
Bottom Line
Only a few e-Commerce CMS platforms I have ever tested can compare with BigCommerce in terms of scalability and store management options. The platform lets you build an e-store that can grow with your business while providing you with a broad spectrum of tools you can use to organize your products, shipments, and contacts.
I think Shopify is still a superior option for large companies because it offers a wider range of options aimed at advanced users. However, most retailers and businesses looking to gain a foothold in the online market will benefit from building a store with BigCommerce.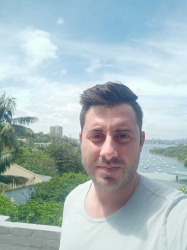 Latest posts by David Borgogni
(see all)