Creating excellent, flawless and compelling write-ups isn't a simple process.
You wouldn't want to read an article or email from your favorite blogger that is filled with major errors, would you?
Fortunately, automatic editing tools can help. Tools such as ProWritingAid and Grammarly were designed to ease the editing burden, without the need for formal peer review.
Bottom Line Up Front: 
I personally prefer the powerful ProWritingAid app here. It actually makes you a BETTER writer and has increased content quality across the board for our editing team.
Main Differences Between Grammarly vs ProWritingAid 
The main differences between Grammarly and ProWritingAid are:
ProWritingAid is geared more towards long-form content, whereas Grammarly is best suited to short blog posts
ProWritingAid edits for content style, syntax, and structure, whereas Grammarly is focused mostly on grammar and punctuation
ProWritingAid offers in-depth explanations for recommendations, whereas Grammarly is focused on simple errors
ProWritingAid offers a yearly pricing plan, whereas Grammarly is typically monthly
ProWritingAid works out to be less expensive on an annual basis than Grammarly
If you are an online business (content, ecommerce or service-based), Grammarly available here is still a good option for ensuring standards across the board.
As much as they do not fix all the writing and content errors (no robot can do that), but the DO make the writing process more efficient. Note that having an application like Grammarly or ProWritingAid does not completely negate the need for a professional editor.
Since several companies have created different editing software solutions, each chest-thumping that their product is the best, we have decided to put the top two editing platforms head-to-head (ProWritingAid vs Grammarly) to distinguish which is the go-to interface.
ProWritingAid Review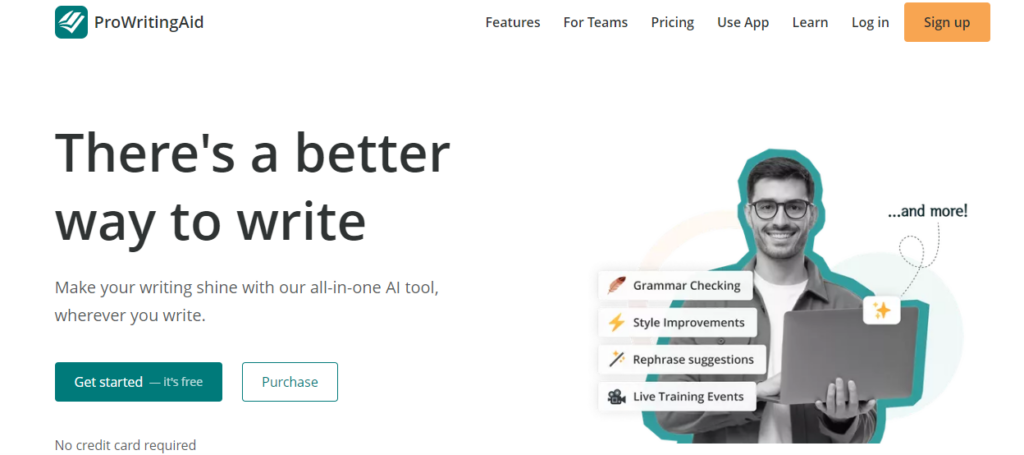 ProWritingAid is an editing software. It provides users with advanced editorial software services.
ProWritingAid leans more as a style-checker as opposed to an ordinary spell checker tool or grammar-checking tool. With the ability to integrate with Google Chrome, Microsoft Word, Scrivener, and Google Docs, ProWritingAid grants users information that is the purview of beta readers and editors
The editor's constant-evolving features make it a stronger rival to its competitors due to the vast array of features it carries.
How Does ProWritingAid Work?
The software is more robust than its competition. Other than scheming the article and flagging down typos, the editor alerts you when things like indecipherable words, overused word choice, and hard-to-read sentences appear in your work.
Offering a free and ProWritingAid premium platform, users of this online editing tool can choose a Pro Writing Aid plan that suits their lifestyle best.

Free online version

: So long as you have access to the internet, you can use this plan to scan a 500-word document. In this sense, it's a great Grammarly FREE alternative.

Premium version of ProWritingAid

: Upgrading to this plan unlocks an unlimited word count editing tool. It also opens the license add-on tool for Microsoft Word allowing users to edit their work right at the source.
Before signing up for the ProWritingAid premium version plan; users have the chance to request a 14-day free trial without sharing their credit card details to test run the editing software and make an informed decision.
ProWritingAid Features
ProWritingAid comes packed with features. As soon as you activate the tool and run a document, the editor runs several bot checking; sentence and paragraph lengths, clichés, writing style, repeating phrases and passages that stirs-ups diction issues.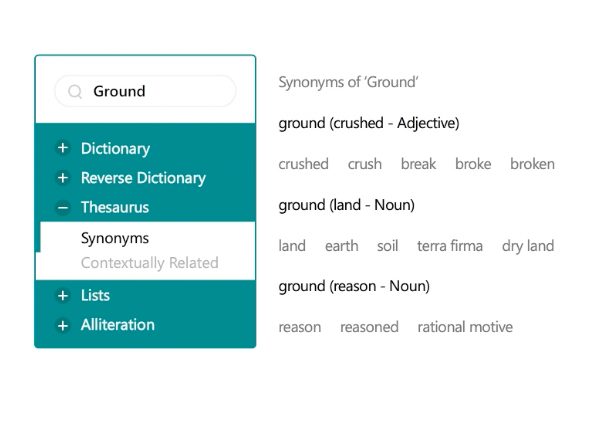 The style section centers on passive verbs, adverbs, adjectives, clauses, pronouns and various readability elements that one misses as they create the document. ProWritingAid can detect and flag sticky sentences.
What Is a Sticky Sentence?
These are sentences that slow down the reader. Some 'sticky' sentences might be necessary, however, too much makes for a boring read.
ProWritingAid differed from Grammarly by offering a 'glue index' feature that gives back a report on the number of sticky sentences and their effects on the content.
ProWritingAid uses the small/big picture approach as an efficient way to not only flag irregularities but show how they affect the piece in general. A smarter way that enables users to make informed decisions.
The sticky sentence search index shows how ProWritingAid program offers users descriptions that are brief and for further explanation, a link is provided to a more profound insight into why the sentence was flagged.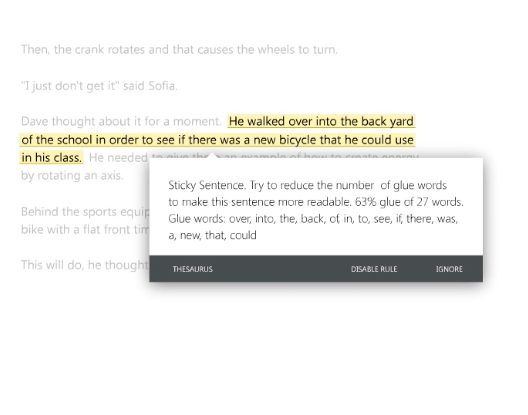 The editing software is continuously updated enabling users to access all the necessary feedback. Moreover, it does all you could expect it to do and more when it comes to editing.
It may not remove all the mistakes especially if you're editing a manuscript, but it will pick up most of the errors that you failed to see. Even in the ongoing ProWritingAid vs. Grammarly battle, the former is throwing heavy punches with its personal preferences features.
The First Draft ProWritingAid offers quick and instant first-draft improvements, flagging the many repetition errors that would have been missed by even the shrewdest editor who drifts off in the storyline. Using AI, it catches trickster mistakes like a wrongly placed adverb.
It further breaks down why the adverb is in the wrong place, and the reason why cutting it off makes the piece reader much better.
Integrating red crosses and using blue information symbols, the editing platform makes it easy for users to distinguish between when it prompts them to make changes and when it makes sentence structure suggestions for better readability. Green checks applaud users when they have aced their writing. The green feature monitors if the content has indexes placed correctly and if phrases are not repeated.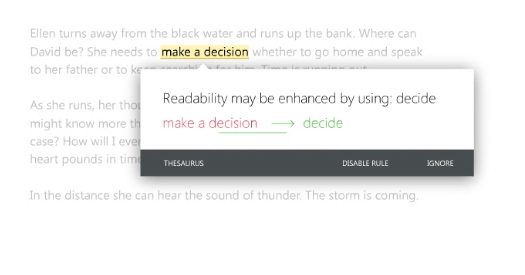 The fact that it points out places where writing was well done is awesome. It actually applauds you, making you feel less pressured in case your writing had many other writing issues. That feature balances out feedback, ensuring that it doesn't overwhelm you.
The psychology behind this feature is to help authors improve their craft. As an editing tool, ProWritingAid concentrates on giving the author intensive feedback on their style so that they may discover their strengths and do better in the next manuscript/draft.
The checking feature allows the software to feel consistency in various pieces. Its algorithm can detect when similar things are being inspected. The software has been designed to show users the kinds of checks taken to improve their content.
Axolotl
Axolotl is the essential feature of this editing software. Often, authors can get carried away by making incremental changes and changing the theme. Many other editing platforms drive writers down this path so long as they hunt down minor issues.
The Axolotl feature has been integrated into this software to give the writer an inkling of when to stop. By activating this feature, issues get flagged but only the dangerous ones that need changing.
ProWritingAid through this feature suggests simplified suggestion such as altering words like "reveal" to "show" to streamline the text. Unfortunately, to some extent, these recommended changes end up changing the style and the voice of the text if the writer makes them without contemplation.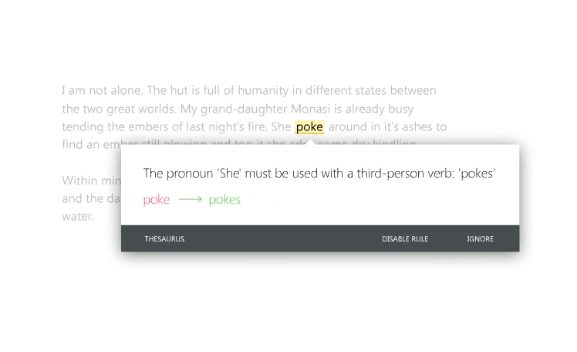 Another issue is the software's unnecessary flagging of adverbs; it offers no differentiation between what is superfluous and what is relevant in adding nature to the story.
The differentiation feature that flags down adverbs in dialogue separately from those outside it is excellent for authors. As much as the software's work is to assist in editing, it may continue suggesting editing even when the piece is finished.
Sometimes, corrections uniformity works against the author's tone and voice, and when using the ProWritingAid editing software, authors need to be careful not to lose their theme.
Grammarly Review

When you open the official site, Grammarly claims to be the world's best online grammar checker software platform that analyses and proofreads editors' content. Within seconds of pasting content into this tool, it highlights all the errors.
Grammarly is used by many worldwide due to its ability to detect slight grammatical mistakes. It will alert the editor when they forget to add punctuation marks where they're required.
Aside from the plagiarism checker tool feature, Grammarly is incorporated into the vocabulary enhancement tool feature that helps edit and improve your content. As a writing enhancement platform, Grammarly proofreading software detects plagiarism. It has more than 250 set grammar rules in its resources functions.
How Does Grammarly Work?
Grammarly editing software offers users several plans. It has a free plan and Grammarly premium plans. For the open plan, users can install an add-on extension to their browser and use it to detect minor errors.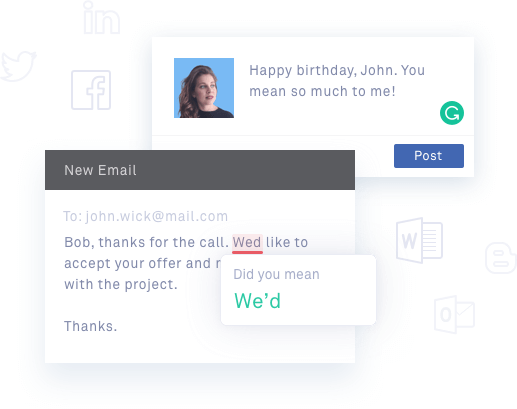 The extension works well to edit social media texts before sending, highlighting complex sentences and spelling mistakes (spelling checks for spelling error) in articles that you create any other form of grammar mistakes (grammar checker and punctuation checker) when writing something using the browser.
The extension scans the piece of content and flags down errors, highlighting them for you making the editing expeditious and less tedious.
Grammarly Writing Desktop App Add-on Extension
Whether you use the free plan or the Grammarly premium version plan, downloading and installing the extension is free.
After installing, you sign in or sign-up with your email. Immediately, it kicks into gear and starts scanning your content highlighting errors in its bottom-right corner.
The number of errors and the extent of the mistakes shown is pegged on the plan that you choose. Other than rectifying grammatical errors, run-on sentences, punctuation, and spelling mistakes, Grammarly also highlights passive voice urging you to change it into active voice if necessary.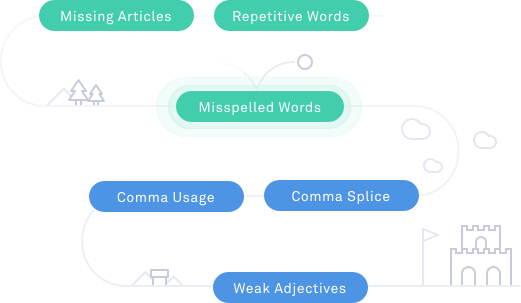 Placing the cursor on the highlighted words draws out a dialogue box on the right side of the page which you can hover the mouse over to rectify the content.
Fortunately, Grammarly works with platforms like WordPress, Microsoft Word, Google Docs, and the rest of the sites where you are creating content.
When updating your Facebook status or writing a comment using your laptop or PC (with the desktop app) and even phone (with mobile app integration), with the Grammarly extension activated, you will never make any mistakes again!
Grammarly Web Tool
To save time, using the browser extension is easy, fast, and straightforward. The web version highlights mistakes in real time.
Editing in real-time isn't an ideal feature for everyone if the material is more than a few paragraphs long. The web interface Grammarly tool is the ideal platform to run your assignments, and essays and work through to detect errors after you're done with the work.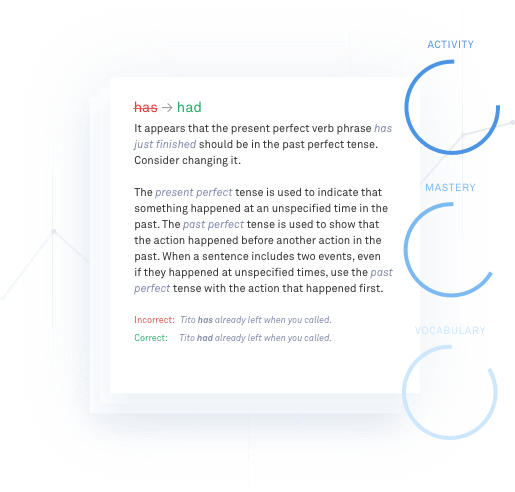 All you need to do is copy-paste the article into the interface, select the column on the left to activate the plagiarism check and vocabulary enhancer settings and the tool will take several seconds to highlight any mistakes.
Grammarly Add-In Feature for Microsoft Products
If you use Microsoft products, adding the Grammarly add-in feature as a Word add-in and Outlook add-in is an excellent option. Enabling this shows all the grammatical errors, punctuation mistakes, and wrong vocabulary used.
It helps in getting rid of redundant words. Grammarly is capable of not only proofreading your content (proofreading software), but also ensuring that its features help you edit the article/manuscript to perfection.
Vocabulary Enhancer Feature
The vocabulary enhancer feature scans the article, highlights words that repeat over and over, and suggests a word that means the same as the repeated word. Selecting the provided word quickly changes it to the supplied word. Activate this feature from the left-hand sidebar by moving the button to the right to activate.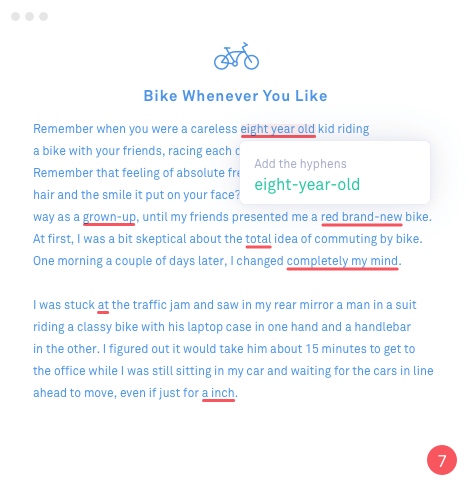 Plagiarism checker Feature
Grammarly is one of the best plagiarism detection tools on offer today. It helps writers and editors get information from other places to check to see whether it is original or copied content.
Use the left-hand sidebar to activate this checker, and it will scan the article comparing it to more than 8 billion published pages. It highlights sentences found to be plagiarized.
Grammarly Plans: Free and Paid Plans
Grammarly editing software offers users two separate packages.
Free Grammarly Plan: The free package and the Grammarly premium plan. The latter comes loaded with additional features. The free version checks up to 100 grammar checker software points, punctuation errors, and contextual spelling. Essentially, it's a supercharged punctuation and grammar checker. It also works well with web browsers such as Safari, Chrome extension, and Mozilla.
Paid Grammarly Plan: The premium plan unlocks additional features like the vocabulary enhancer and plagiarism detector. It comes at a $29.95 monthly fee or an equivalent of $11.66 monthly fee when paid annually. You can opt to pay it quarterly at $59.95 which is equivalent to $19.98 per month.
Our Verdict: Grammarly or ProWritingAid?
In the ProWritingAid vs. Grammarly review, you can see that although these two platforms offer similar services, they attract users with different needs.
In as much as you can use either editing software to edit any written work, we feel that ProWritingAid is geared towards more authors of books and manuscripts and Grammarly concentrates more on short articles and essays.
ProWritingAid activates features that help authors make the most necessary changes to their drafts without changing the tone and the voice.
Grammarly, on the other hand, uses features like the plagiarism checker to alert you on similar sentences or paragraphs existing online so that you can alter your work.
Personally, I do a bit better writing with Grammarly for blog posts, but that's because I use it mainly proof work before submission (proofreading software) and don't need distractions while I work.
Both platforms are perfect for writers; however, given the diversity in writing, one has to use their expertise in their field to subscribe to the right editing software platform that will help them make corrections.
For An Author or Professional Freelance Writer: ProWritingAid available here by far is the best-suited platform for you.

For Writers / Businesses concerned with Plagiarism: Grammarly available here is a better option as it helps you retain originality in yourwork!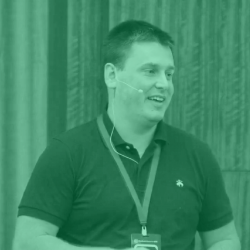 Latest posts by Ewen Finser
(see all)