I am amazed by the amount of video content on social media, as nearly all accounts I interact with share videos. The statistics support my observation and show that over 80% of global online traffic is generated through video downloads, sharing, or streaming.
Consequently, the best video editing tools are in high demand as they allow content creators to produce high-quality content. The scope of options they offer has expanded over the last decade, so finding software that supports 8K resolution or 360-degree videos is not as difficult these days.
Still, using these tools requires specific skills and experience because even basic video editing tasks can be overwhelming for someone who's never worked with video files. I'll use my sizable experience with the best video editing apps to guide you through their key features and help you pick the option matching your current experience level.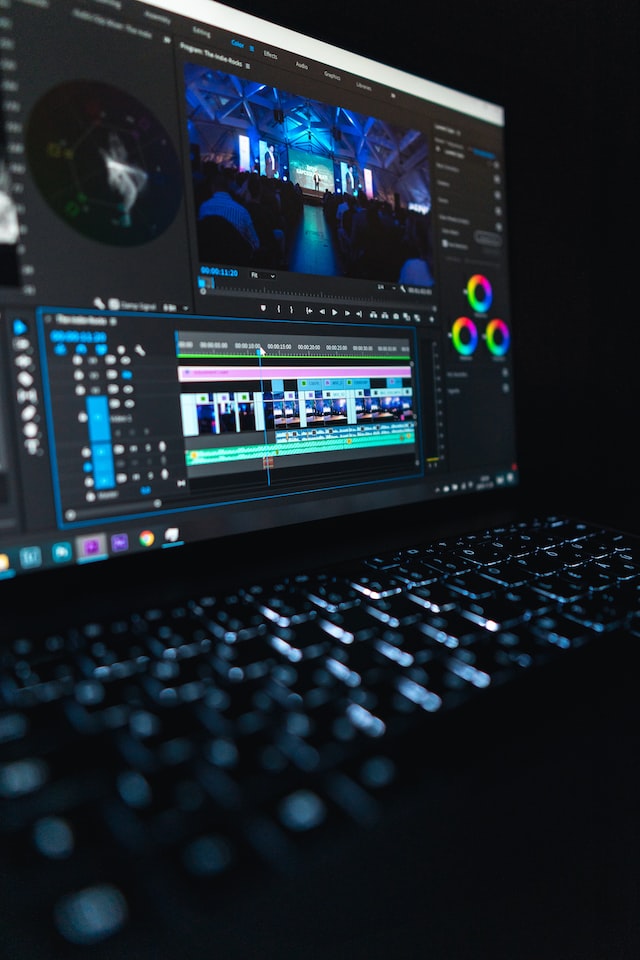 Bottom Line Up Front
You should consider getting iMovie or Movavi Video Editor if you're looking to make videos for TikTok or Instagram because they're easy to use and offer a variety of presets that automate the video editing process. If you're working on more demanding projects with complex visual effects, I'd opt for DaVinci Resolve 18, Final Cut Pro X, or Adobe Premiere Pro.
My Top Picks at a Glance
| | | | |
| --- | --- | --- | --- |
| Video editing software | OS compatibility | Experience level | Price range |
| Adobe Premiere Pro | Windows 10, macOS Catalina v10.15 or later | Intermediate, Professional | $$$ |
| Final Cut Pro X | macOS 11.5.1 or later | Professional | $$$ |
| iMovie | macOS 11.5.1 or later | Novice | Free |
| DaVinci Resolve 18 | Windows 10, Linux, macOS 10.15 Catalina or later | Professional | Free, $$$ |
| CyberLink PowerDirector 365 | Windows 7, macOS X 10.14 or later | Intermediate | $$-$$$ |
| Movavi Video Editor | Windows 7, macOS X 10.13 or later | Novice | $$$ |
| Lightworks | Linux, Windows 8, macOS X 10.11 or later | Intermediate, Professional | $$$ |
| VideoPad Video Editor | Windows 7, macOS 10.15 Catalina or later | Novice | $$ |
| HitFilm Express | Windows 10, macOS 10.14 Mojave or later | Novice, Intermediate | Free – $$ |
Getting to Know Video Editing Tools
Digital cameras are growing more powerful with each new model, and the evolution of video editing software reflects that. Only a few years ago, only a handful of products provided support for 8K videos or allowed its users to export 4K footage at 60fps.
Today, most desktop-based video editing apps allow users to work with 8K files and choose the frame rates of their projects. Nonetheless, you don't have to overspend on robust professional video editing apps if you're just starting to learn basic video editing techniques.
The rise of online video editing platforms and software products that feature only basic tools has allowed digital marketers without video editing experience to generate visual content.
Even professional video editing apps like Adobe Premiere Pro have stripped-down versions that provide an easy way to organize, edit and share footage. The tools entry-level video editing apps offer are powerful enough to ensure users can create social media content.
Moreover, these apps eliminate the need to use advanced audio editing options for sound mixing because they feature the essential audio editing tools users need to create a soundtrack for their short videos. So the key takeaway here is getting the software that matches your current video editing skill level is far better than buying a license for an app with a bunch of features you're not planning to use.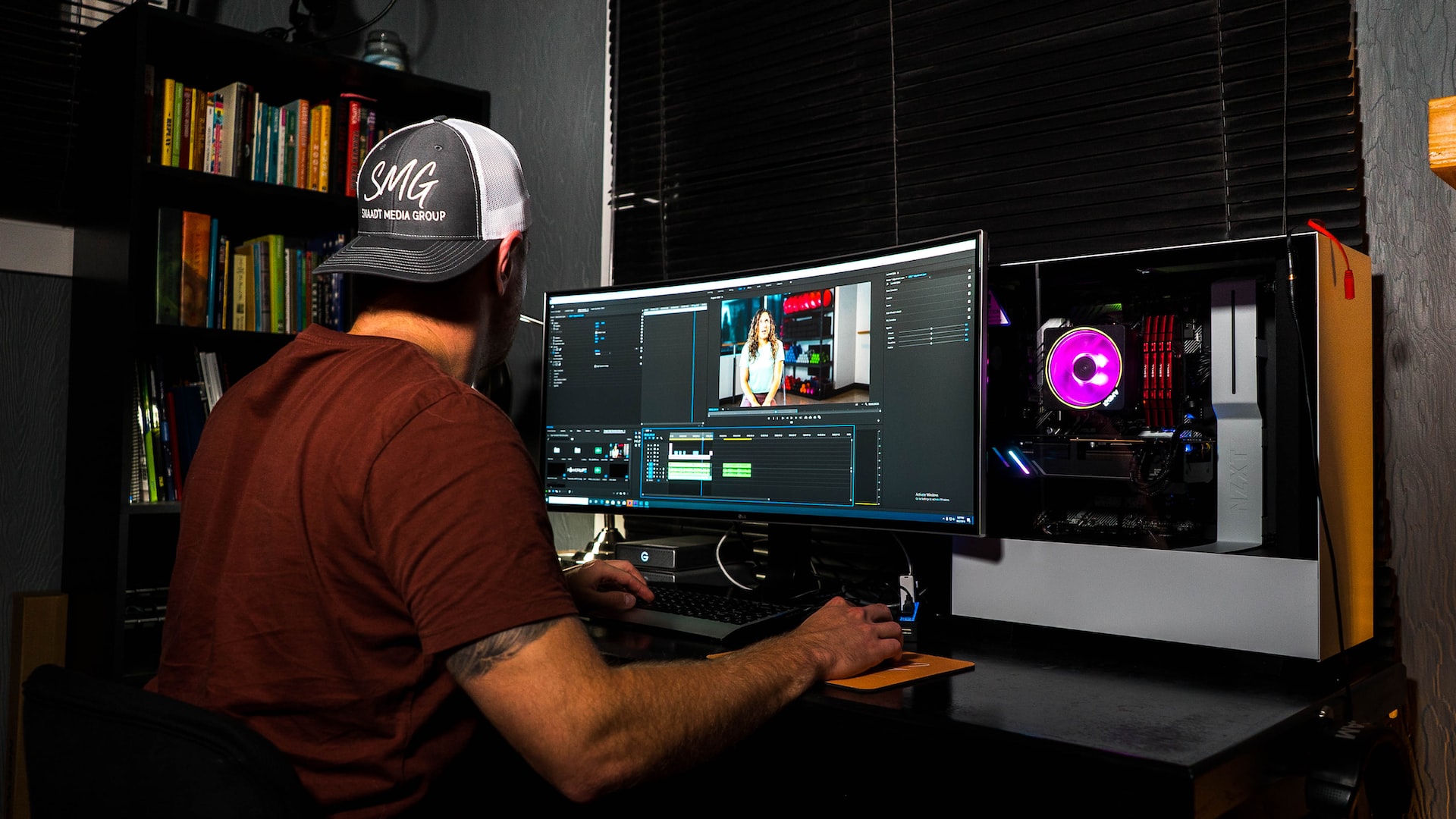 Video File Support and Image Resolution
The software's video file compatibility is one of those things no one ever thinks about until it's too late. Depending on the camera you use, your raw footage might be in one of these file formats:
H.264
MOV
MP4
MTS
R3D
ARI
So, if you're recording your footage on a professional camera like Arri Alexa or Red Dragon, you must ensure that the video editing software can read the files these cameras create. Most mirrorless and DLSR cameras and smartphones capture videos in H.264, MOV, or MP4 formats.
Consequently, even entry-level video editing apps are compatible with these file formats. So, you won't have trouble importing your footage in iMovie or Movavi regardless of the device you used to record the footage.
The term video resolution applies to the image quality of the raw footage and project resolution. Hence, you must get a video editing app that lets you create and export projects in the same resolution in which you want to record the footage.
Social Media Content Creation Options
The aspect ratio is the proportion of the video's width and height. So, the footage you record with a digital camera can have one of the aspect ratios below:
The only problem is that social media video content is often square or vertically oriented since Instagram, Facebook, or TikTok videos have 1:1 or 9:16 aspect ratios. Video editing tools enable you to change the video's orientation, but doing so will crop out a significant portion of the shot.
Hence, shooting vertical social media videos with your smartphone and then setting the project's aspect ratio to 9:16 is the easiest solution to this problem. The software you choose should also feature a broad selection of titles, fonts, and visual effects you can use to enhance the footage and make it more appealing to a social media audience.
Presets and Stock Footage Libraries
Creating high volumes of video content daily would be impossible if editors had to adjust all image settings manually. Video editing apps contain a variety of presets that alter image parameters and enable the user to color-correct the footage and achieve a specific style in a single click.
It's important to note that the range of presets you'll have at your disposal largely depends on the software you choose. Advanced video editing apps like DaVinci Resolve or Final Cut Pro X support video and audio preset plugins, but these are usually expensive.
Having access to free stock footage can make the production of social media videos easier and lower your production costs. Most video editing apps have video and audio libraries, but you may have to pay a small fee to access these files.
Getting an app that gives you limited access to presets and stock footage might narrow your options during the video editing process.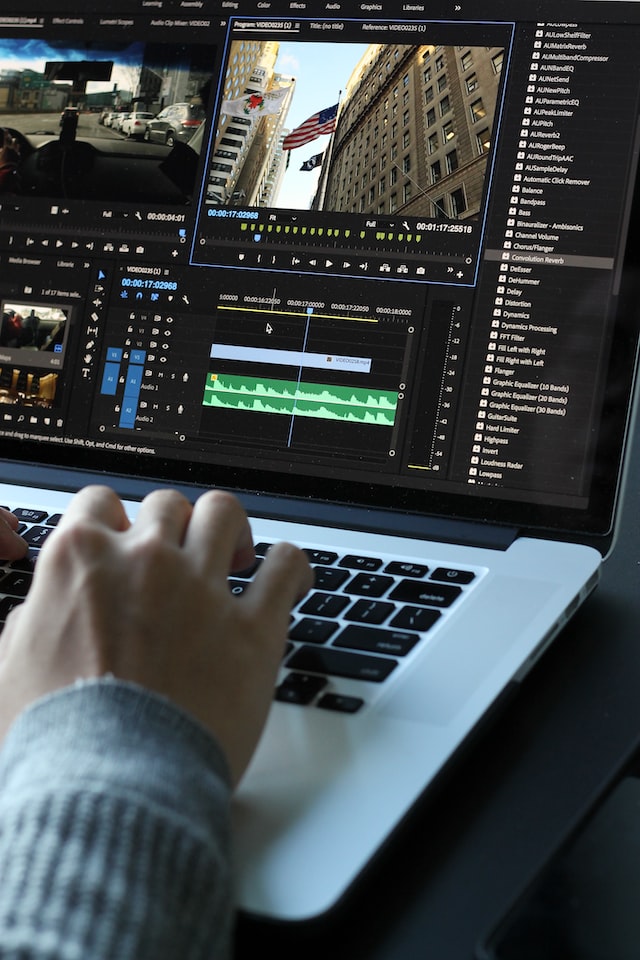 Tech Specs and Project Exporting Times
I've never met an editor who doesn't complain about the software crashes or long project exporting times. The reason why both of these issues occur lies in the computer's hardware since most video editing apps require lots of processing power and excellent graphics cards.
For instance, you won't be able to use the latest version of DaVinci Resolve if your PC doesn't have at least 16GB of RAM, an Intel Core i7, or an AMD Ryzen 7 processor and 4GB VRAM GPU.
Going through the software's system requirements will make it easier to determine if your computer is powerful enough to support it. The time the software needs to render a project only partially depends on the computer's configuration since factors like file size and the video's duration also affect exporting times.
Some video editing apps allow users to export projects directly to their YouTube or social media accounts which reduces the time they need to share their content online.
Selection Criteria
Companies like Adobe, Blackmagic, and Apple have controlled the market for several decades. Still, their products are aimed mostly at professionals, which created space for brands that offer video editing products designed for social media content producers.
My goal was to create an overview of video editing tools suitable for users with different experience levels. Also, I eliminated all web-based and mobile-based solutions from the selection process, which enabled me to focus on the best desktop video editing apps.
In addition, I considered the range of video editing options, OS compatibility, and system requirements while choosing the software products I included in this article.
My Top 9 video editing tools
Adobe Premiere Pro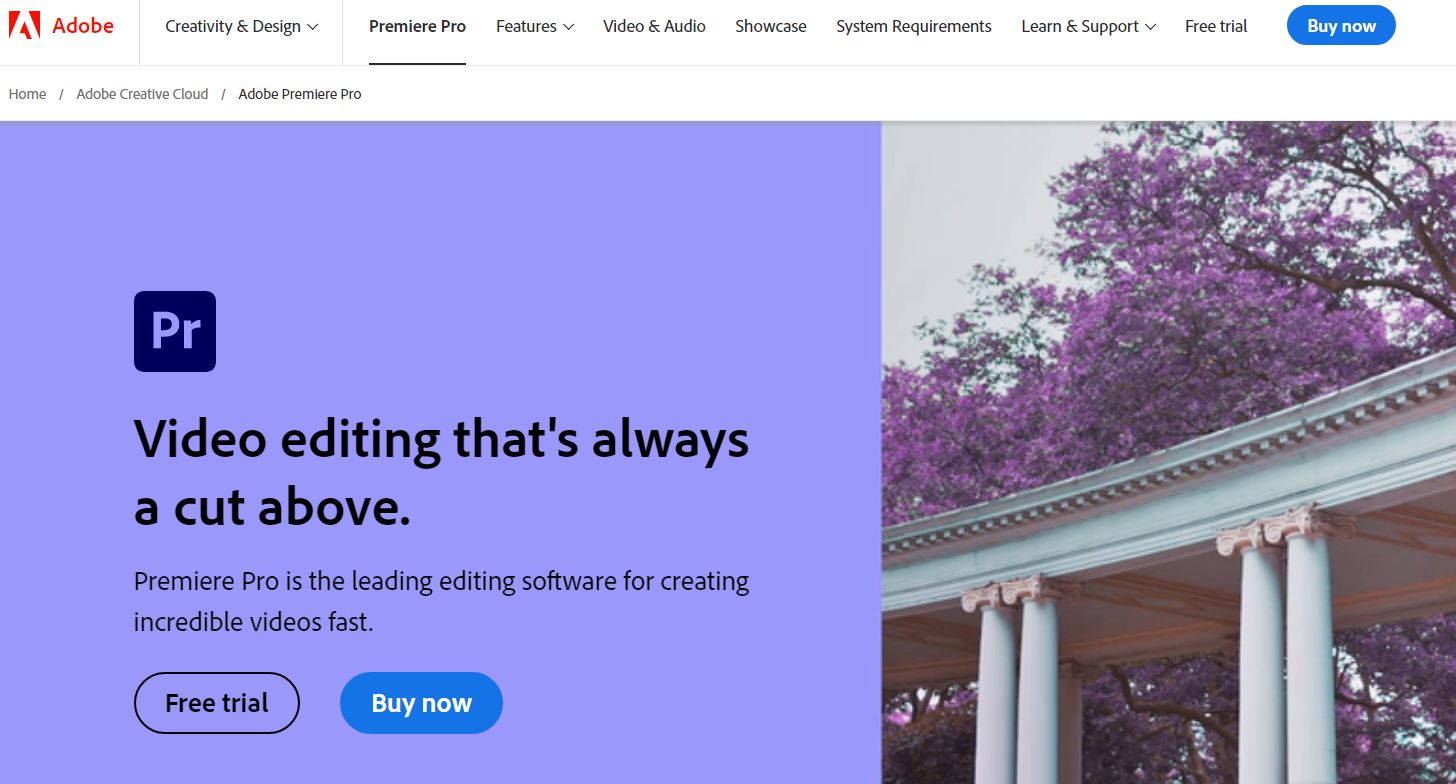 Gone Girl, Hail Cesar, and Deadpool are some of my favorite movies edited in Adobe Premiere Pro. The software's range of options keeps expanding with every update, making it difficult to think of a video editing task Premiere Pro can't tackle.
The most recent version of the non-linear video editor allows users to process 8K files, use motion graphics templates and generate captions with its Text-to-Speech feature. The software is available as a standalone app or within the Adobe Creative Cloud.
Pros
Versatile and powerful video editing tools
It supports most video file formats
The stock footage library is available through the Creative Cloud
It lets users export projects to their social media accounts
Cons
Demanding system requirements
The app crashes often
Final Cut Pro X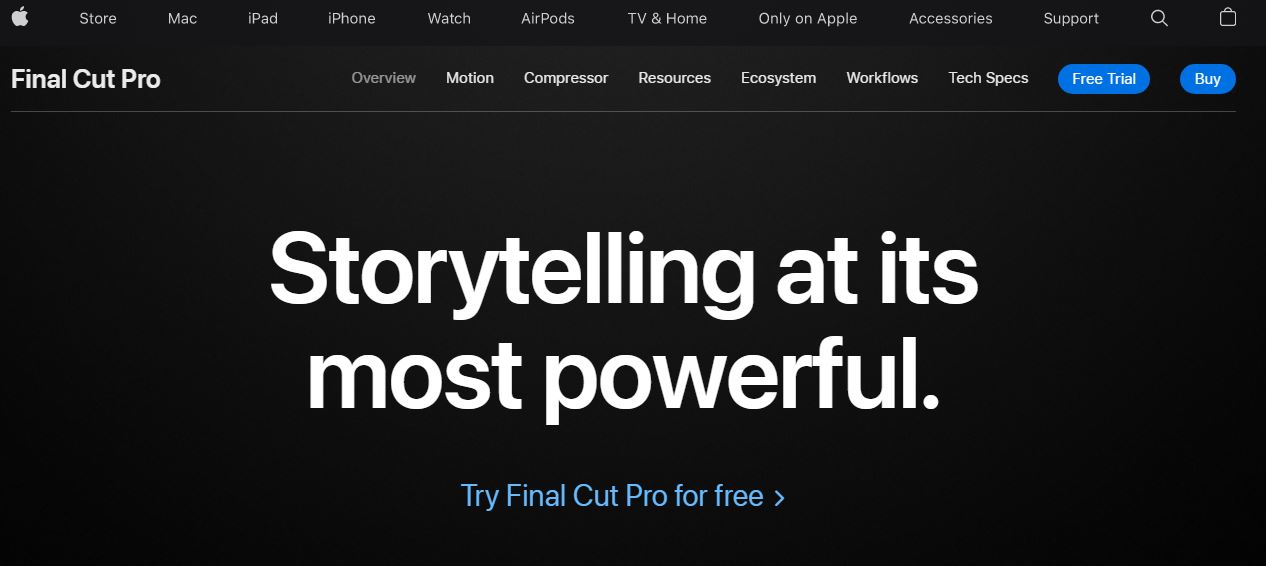 The latest update of the Final Cut Pro X comes with the Click-to-Track feature that lets you set the focus point and alter the depth of field on shots recorded in iPhone 13′ cinematic mode.
Besides providing support for nearly all professional video file formats, the software also features a variety of tools aimed at users who make content for social media. Even though its interface is intuitive, getting used to Final Cut Pro X takes time and practice.
Pros
Effortless media management
The Voice Isolation feature removes background noise
It detects duplicate audio and video files automatically
Editors can sync video files with different framerates
Cons
It's incompatible with Windows OS
iMovie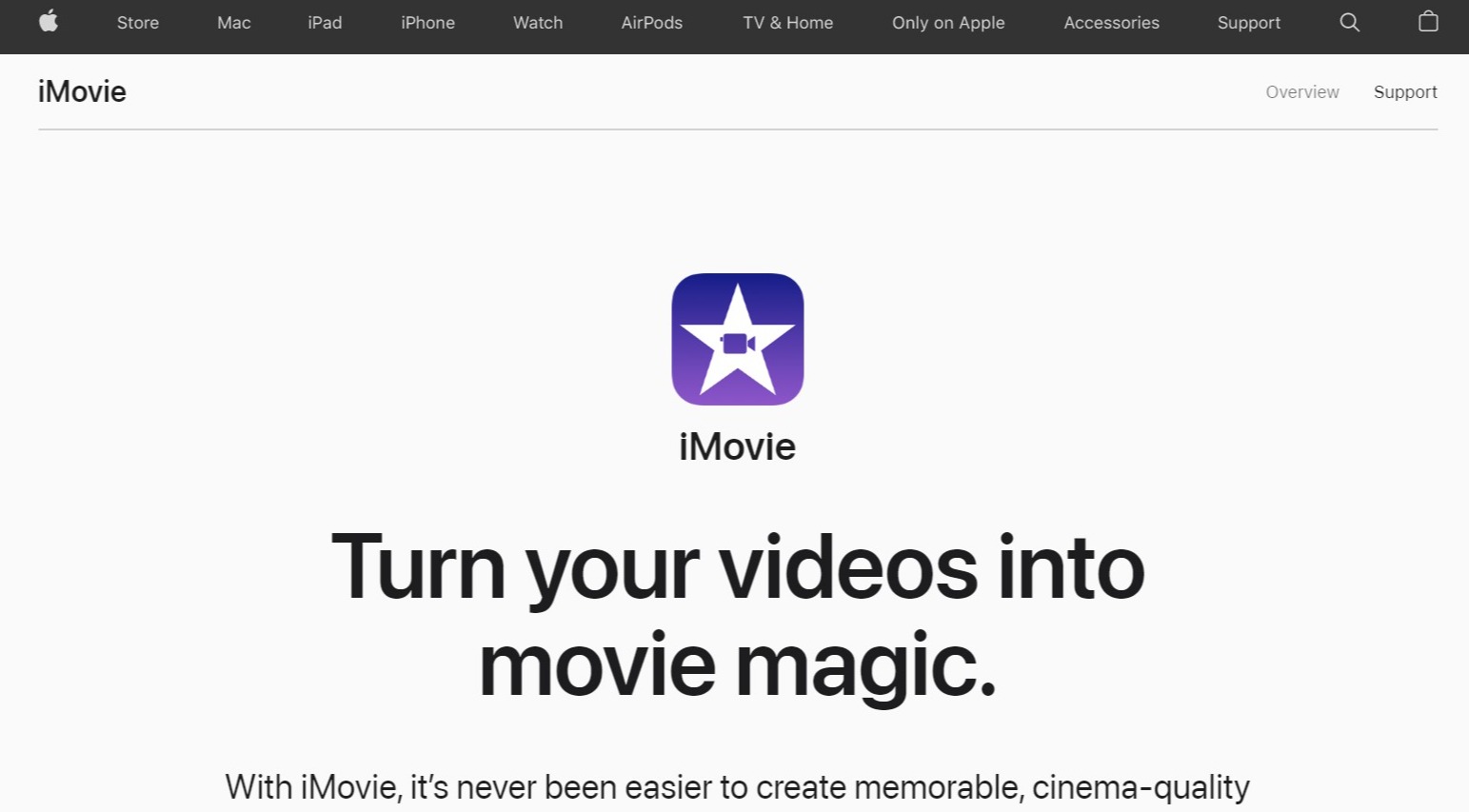 You don't have to invest hundreds of dollars in video editing software if you just want to piece together family videos or make short social media clips because you can install iMovie on your Mac computer for free.
The app has numerous customizable templates that enable you to create a new video or a storyboard in minutes. The selection of visual effects is limited to just 13 filters, while its audio library contains over a hundred smart soundtracks that automatically adjust to the video's duration.
Pros
Users can record voice-overs
The app supports video resolutions up to 4K
Excellent file-sharing options
Cons
It limits the project's maximum duration
DaVinci Resolve 18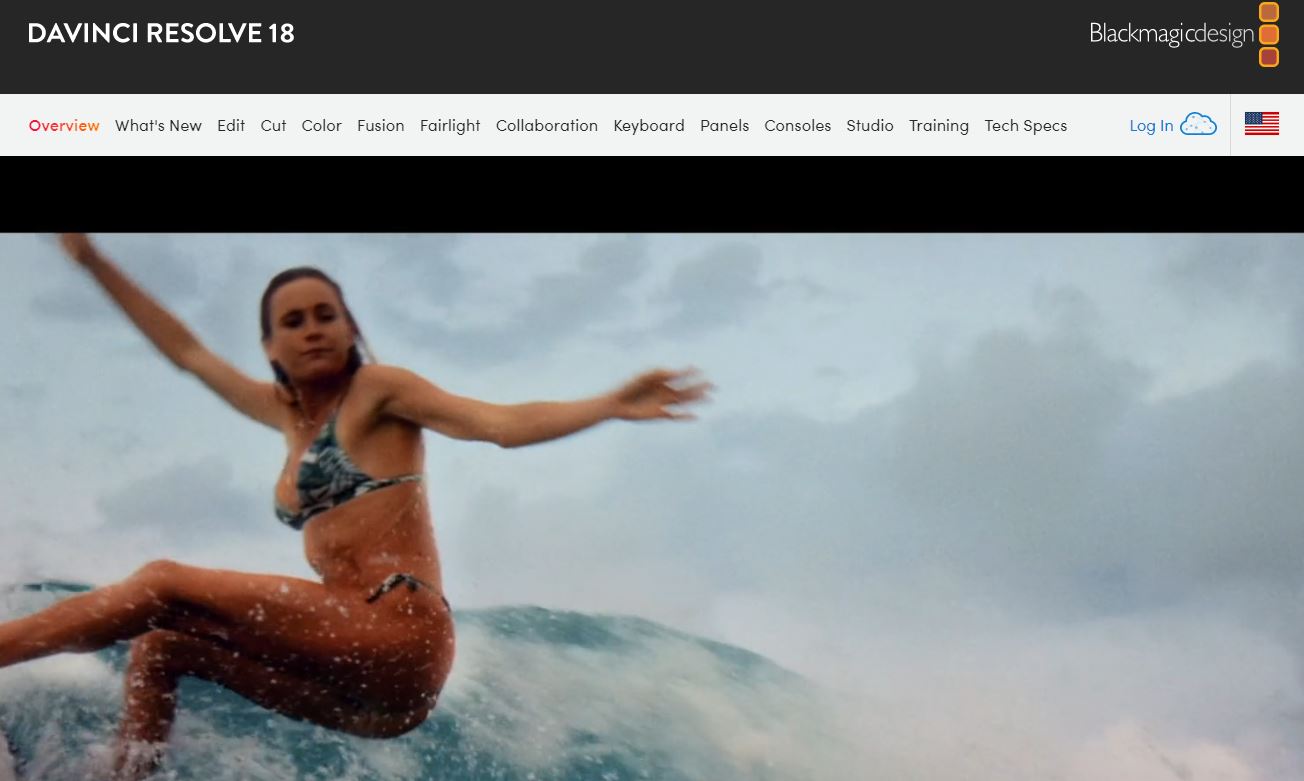 The free version of DaVinci Resolve 18 offers all the tools content creators need to edit their footage. So, there's no need to upgrade to the software's full version unless you're planning on working with 8K files or if you're relying on multiple GPUs for processing.
Its editing and color grading tools allow for effortless manipulation of the footage. In addition, the software has a rich LUT and visual effect library and lets users save custom 'grades' they can use on different projects.
Pros
Fusion tool enables editors to create 2D and 3D effects
It has built-in Fairlight audio editing software
The software supports unlimited video and audio timeline tracks
It has a rich titles library
Cons
It's not suitable for inexperienced video editors
CyberLink PowerDirector 365

LUT color preset library, motion title graphics, and themed templates are among the CyberLink PowerDirector 365's highlights.
Moreover, getting one of the monthly subscription plans grants you access to video and photo stock footage libraries, which makes this video editor an excellent option if you don't want to record all content you post on social media channels.
Also, the software's equipped with the Chroma Key effect that can be useful if you'd like to create live streams.
Pros
PowerDirector365 has screen recording tools
Excellent action cam editing options
It renders videos quickly
Cons
Software's AI features require lots of processing power
Movavi Video Editor Plus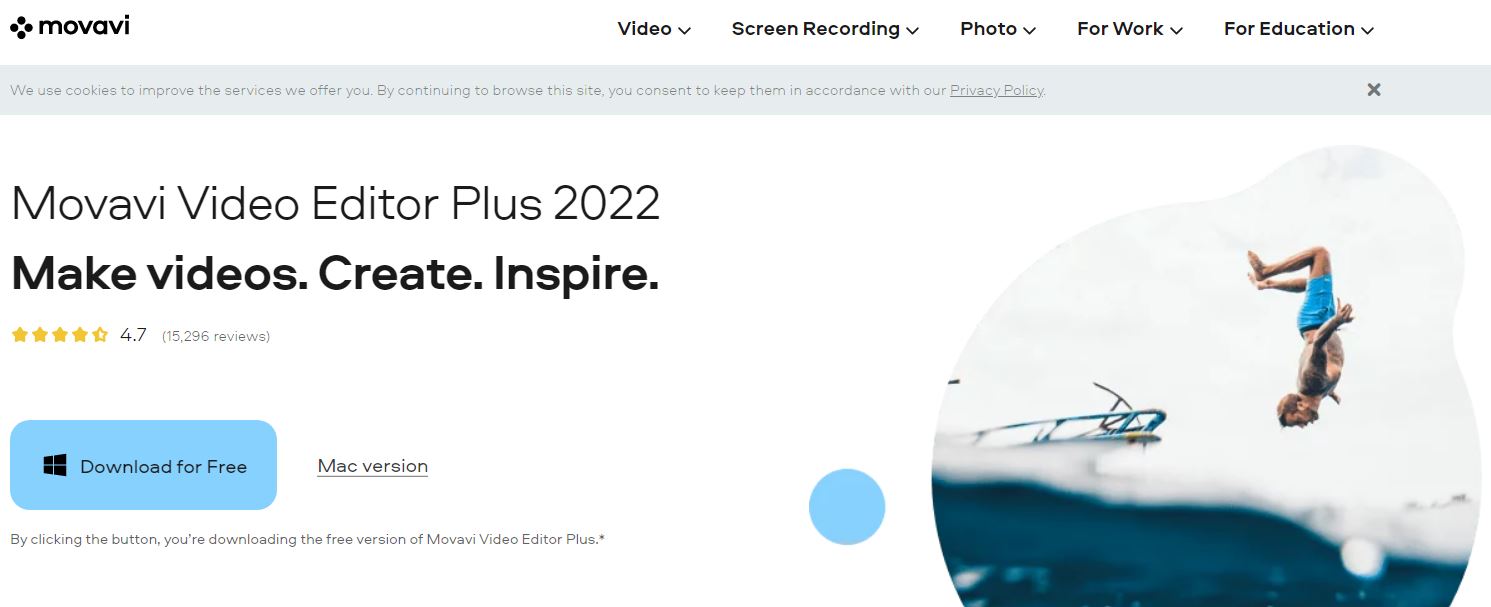 A simple video editing software like the Movavi Video Editor Plus is a good choice for anyone who wants to learn to edit videos. Once you improve your skills and start working on more complex projects, you can upgrade to the software's unlimited version.
App's editing tools aren't impressive, but you can still trim or cut clips, change the video playback speed or apply transitions between shots. However, the software doesn't support all video file formats, and its audio editing options are limited.
Pros
Movavi Video Editor Plus offers Screen Recording options
Mastering the video editor doesn't take long
Users can create vertical videos
Cons
The free trial lasts for a week
Lightworks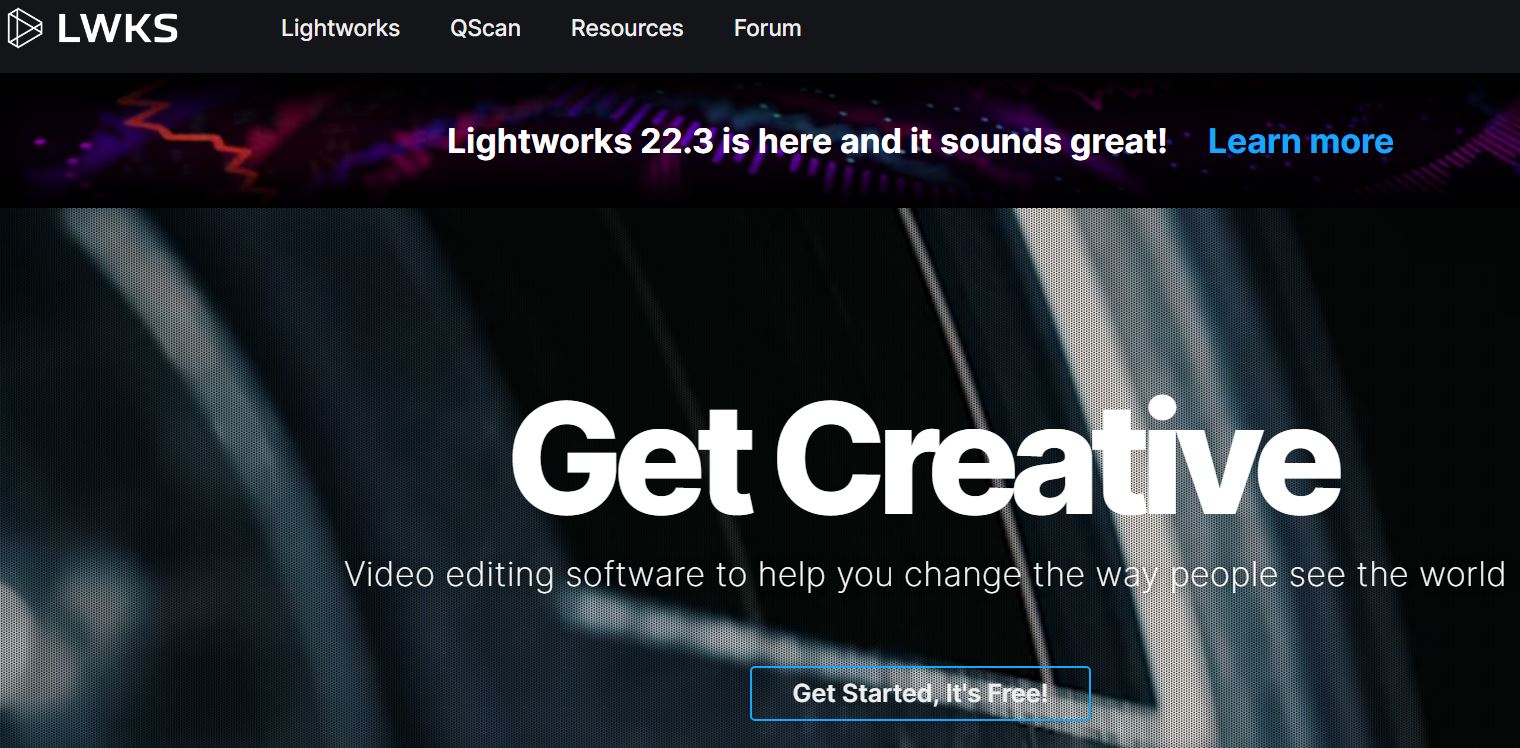 Some of the best movies that came out of Hollywood in the last thirty years were edited in Lightworks. However, the software's social media export options make it a reliable choice for YouTubers and digital marketers.
The video editor speeds up the editing process by letting users create proxy files from 8K or 4K clips and supporting the background processing. Moreover, the software has a broad spectrum of social media presets that enable you to optimize the media for a specific platform.
Pros
It supports active cloud connection
Lightworks has collaboration tools
The software comes with 700 titles, and motion graphic presets
It offers a wide array of audio editing options
Cons
The maximum export resolution on the free version of Lightworks is 720p
VideoPad Video Editor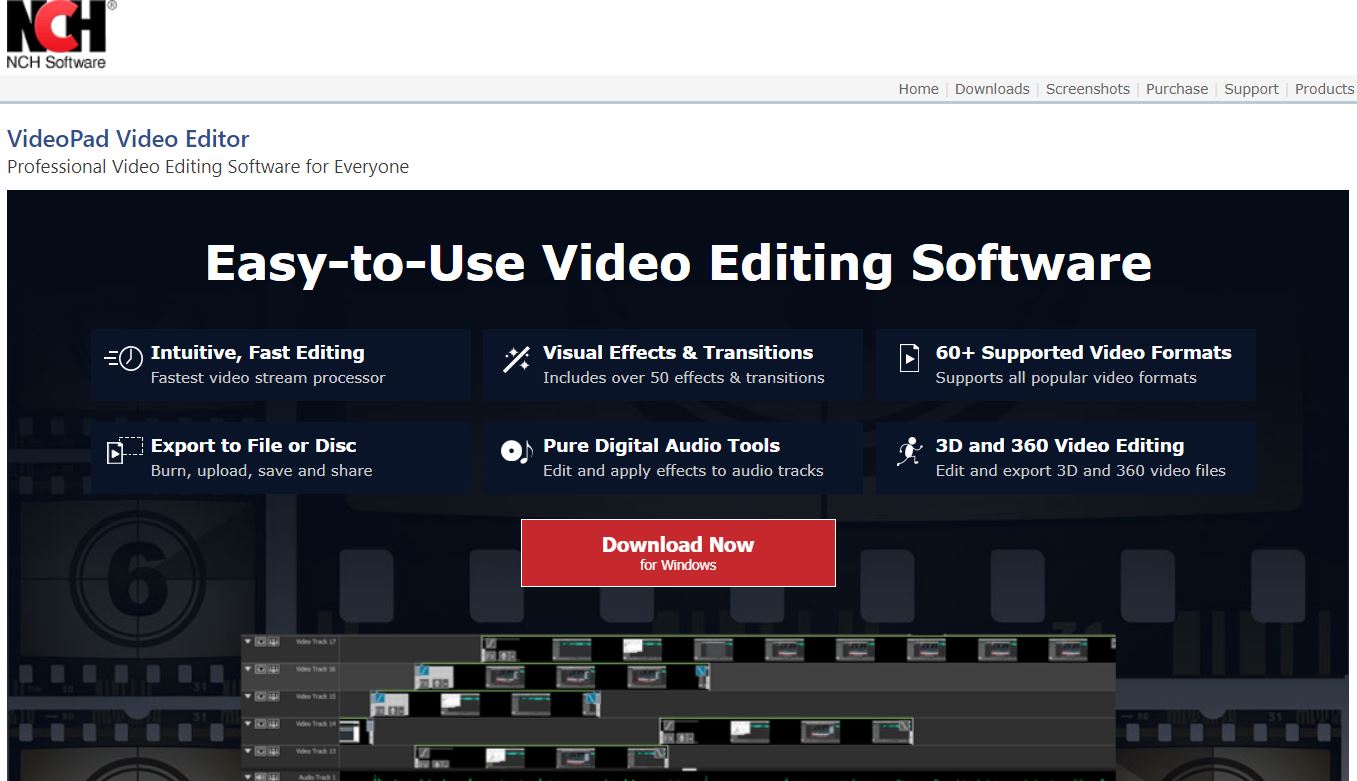 You don't need much editing experience to start making videos in the VideoPad Video Editor. Importing media, adding clips to the timeline, or applying transitions between shots is easy, so you won't have to spend a lot of time editing your social media content.
This software supports 3D video editing, and you can use it to create 360-degree or VR videos. Also, you can purchase plugins that extend the range of visual and audio effects you have at your disposal.
Pros
Users can export videos to YouTube and Facebook
It has the video stabilization feature
The software supports most audio and video file formats
An affordable price
Cons
Underwhelming audio editing tools
HitFilm Express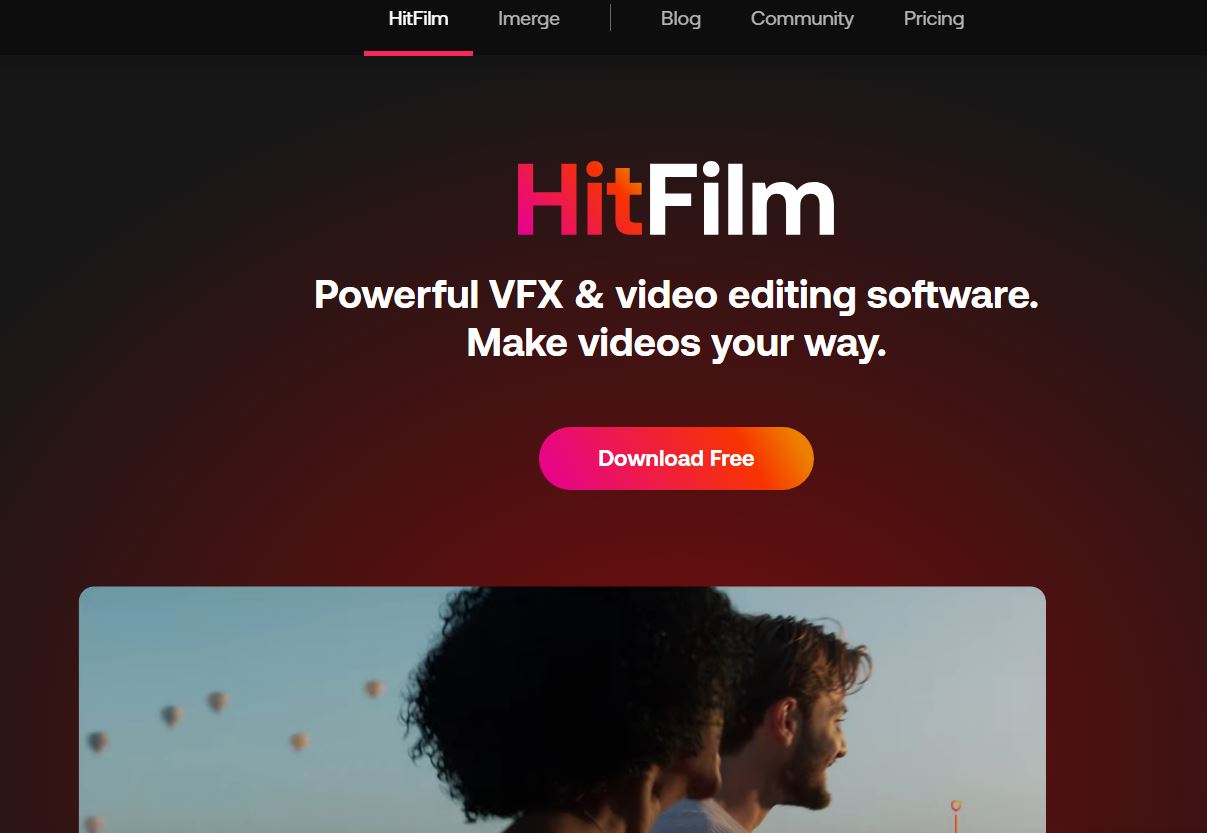 Downloading the free version of HitFilm Express will help you determine if the video editing software has all you need to produce social media content. Remember that the free version contains essential tools, and it limits your export options.
HitFilm Express comes with a wide array of presets that let you adjust the clip's image parameters with a single click. The app also has a stock footage library with thousands of free video and audio clips.
Pros
It isn't prone to lagging
The full version of HitFilm Express can export 8K files
Powerful motion tracking features
It supports Boris 3D Objects, 3D Camera Tracker, and Mocha HitFilm plugins
Cons
The range of editing tools depends on the subscription model
Video Editing Tools to Avoid
Watermarks, long rendering times, and limited export options are some of the things you should watch out for when picking video editing software. Also, some tools limit the maximum number of tracks you can add to the timeline and restrict your audio editing options.
Here are a few software products you should avoid if you want to produce professional video content:
Filmora – All projects you export from the free version of Filmora will be watermarked, and the only way to remove the watermark is to upgrade to the annual or perpetual plan.
OpenShot – The open-source editor lets you create and export projects for free. However, it only has basic editing features and often lags in the preview mode.
VSDC – Although it can help you learn basic video editing techniques, VSDC doesn't have the tools you'll need to develop complex projects.

FAQs
Question: Why do video editing tools add watermarks to videos?
Answer: Only free versions of video editing tools watermark videos to prompt users to upgrade to the software's pro version.
Question: Do I have to edit videos before posting them on social media?
Answer: Editing a video before uploading it to social media isn't always necessary, but enhancing a clip can help you attract a broad audience.
Question: How long does it take to learn to use video editing tools?
Answer: Mastering the basic video editing concepts doesn't take more than a few months, but learning to create complex visual effects takes years.
My Verdict: Which Video Editing Tool Is the Best?
A famous movie director once said that the movie is made in the editing room because that's where all pieces come together. So, to make a social media video that will gather millions of views, you need a video editing tool that lets you tell your stories in fun and engaging ways.
I recommend using DaVinci Resolve 18, Final Cut Pro X, or Adobe Premiere Pro to produce video content for all your social media channels. However, if you lack the skills and experience to use these video editing tools, you should consider editing the footage you record with Movavi Video Editor Plus or iMovie.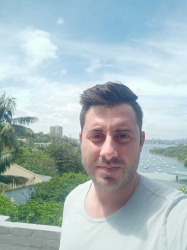 Latest posts by David Borgogni
(see all)