When I started my very first online business I really struggled to sell the products to my target audience. It wasn't until I started using a lead gen tool to scout for prospects, create automated emails, and track performance data, that I realized I had been doing it all wrong.
So I did what every good Googler does, I searched "best lead gen tools", and plenty of search results popped up. With so many options at my disposal, finding the right solution took me a while.
Understanding the differences between lead gen tool types was arguably the most challenging part because I didn't know the capabilities of prospecting and CRM platforms. I discovered that testing the different tools is the best way to evaluate their potential to generate new leads and drive sales.
However, this is a time-consuming and pricey endeavor. So, I'll share my experiences to save you the trouble of trying out different platforms and hopefully help you discover the right lead gen tool for your business.
Bottom Line Up Front
I recommend getting CRM tools like HubSpot, Keap, or SharpSpring that offer a variety of features you need to create sales pipelines or email-marketing campaigns effortlessly. Lead Forensics or Albacross could be suitable solutions for you if you want to find out more about your target audience.
My Top Picks At a Glance
What is a Lead Gen Tool?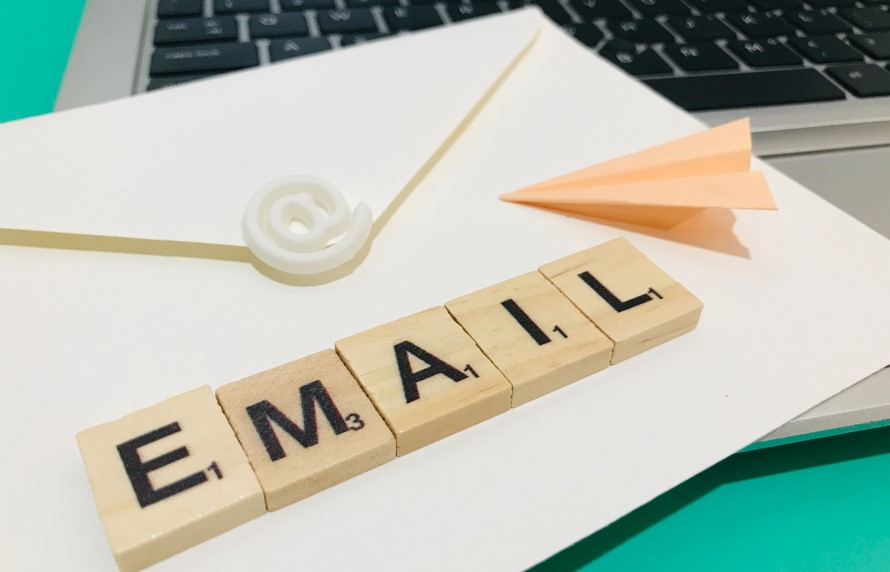 Let's start with the basics. If you already know what a lead gen tool is, you can skip this section. The process of attracting new clients takes place in several stages, including identifying potential customers, creating promotional materials crafted specifically for the audience you want to reach, and converting leads into sales.
These tools streamline a number of tasks marketing and sales teams need to perform in order to extend an organization's client base and boost sales. Most tasks are accomplished by understanding the needs of potential customers.
Hence, a lead can be anyone interested in a company's services, but depending on their level of interest, they can fall into one of the following categories:
MQL – Marketing qualified lead in an individual or an organization open to receiving the company's promotional materials but not committed to purchasing its products or services.
SQL – A client who's expressed a clear intent to make a purchase is considered a sales-qualified lead.
PQL – Individuals or organizations that decide to purchase a product after testing its free version are considered product-qualified leads.
When choosing a Lead Gen tool, you should search for an option that allows you to attract and engage with all lead types.
Lead Gen Tool Types

I've learned that having developed marketing and sales strategies simplifies the process of choosing a lead gen tool. Most platforms don't have all features your company needs to acquire and nurture leads as they're designed for a specific part of the lead generation process.
Let's go through the most common types of lead gen tools:
Social media marketing – These platforms allow users to gather leads through online ads and promotional activities on social media.
Outreach and prospecting – Gathering contact information of website visitors and reaching out to them is the key purpose of these tools.
Customer Relationship Management – Most options offer a host of features that enable organizations to communicate and maintain relationships with their clients.
Email marketing – You can extend the company's email list by adding new contacts and creating email marketing campaigns with these tools.
On-page – Creating opt-in forms or sales funnels on your website helps generate leads and improves conversion rates.
In most cases, combining two or more lead gen tools delivers the best results because it allows you to diversify your advertising and sales efforts.
Integration and Analytics Options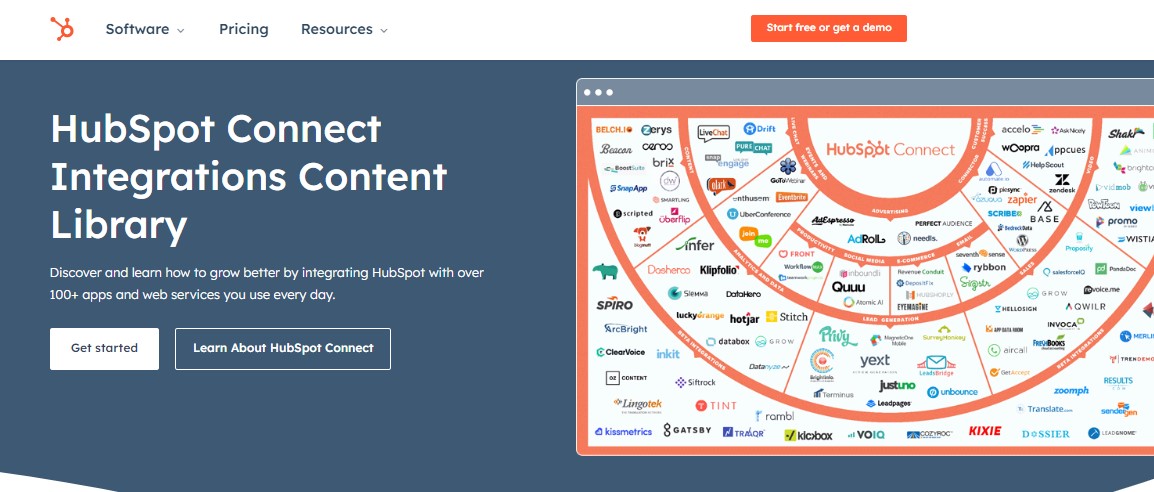 The easiest way to overcome the limitations of each lead gen tool type is to integrate them and create a data network. This, in turn, enables your organization's marketing and sales teams to make informed decisions based on client information acquired from multiple platforms.
In addition, the tool you get should have analytics features that reveal the lead demographics and similar data your company can use to create marketing campaigns that target specific audiences.
Optionally, you can integrate third-party data analytics tools with the lead gen platform you choose to gain access to bounce rate, average visit duration, or similar data. It's important to note that integrating different lead gen and data analytics platforms in some cases requires advanced coding skills.
Inbound and Outbound Lead Generation
Lead generation tools are utilized to implement inbound and outbound marketing strategies that aim to increase the company's visibility. Here's what these two strategies entail:
Inbound
Content production is the cornerstone of this lead gen strategy. Creating videos, blog posts, or infographics and promoting the content on your website enables you to attract potential leads. Aside from increasing a brand's visibility, this marketing technique also helps establish lasting relationships with clients.
Outbound
Although the efficiency of outbound marketing has been in decline, some of its aspects can still help you reach potential customers.
Email marketing is among the most common examples of outbound marketing, and lead gen tools often include a variety of features that allow their users to send their emails to a large number of contacts. Also, you can create lead gen ads on most platforms.
Benefits of Lead Gen Tools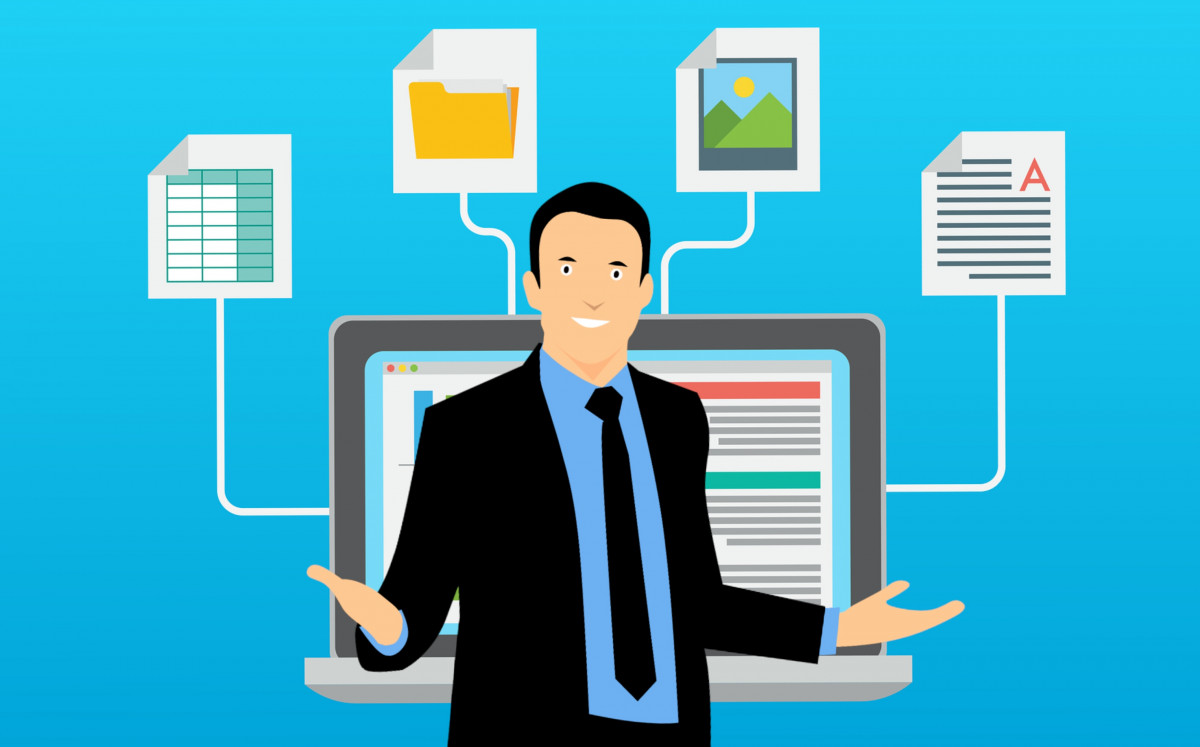 One of the most significant advantages of lead gen tools is that they allow marketing and sales departments to synchronize their efforts. Most platforms enable these teams to evaluate the quality of leads gathered through advertising efforts and help the sales department filter out contacts that are unlikely to make a purchase.
In addition to simplifying the lead qualification process, these platforms can help businesses reach their target audience and analyze user data. They automate contact management and sales pipelines, which increases the company's efficiency.
Ultimately, these tools help improve revenue streams through intensified brand exposure and better client interaction. The option you choose should be able to accommodate your brand's needs as its client base and revenue grow to avoid having to migrate your data to a new platform.
Selection Criteria
The increasing reliance on marketing and prioritization of lead generation resulted in the rapid development of lead generation platforms. There are hundreds of tools to choose from, which makes identifying the best one difficult.
Rather than focusing on a single-gen tool type, I tried to pinpoint the best options in each category so that you can find the solution that best fits your company's requirements. Moreover, I relied on criteria such as the tool's ease of use, quality of customer support, and affordability while choosing lead gen tools.
My Top 10 Lead Gen Tools (Not In Any Particular Order)
TrustPulse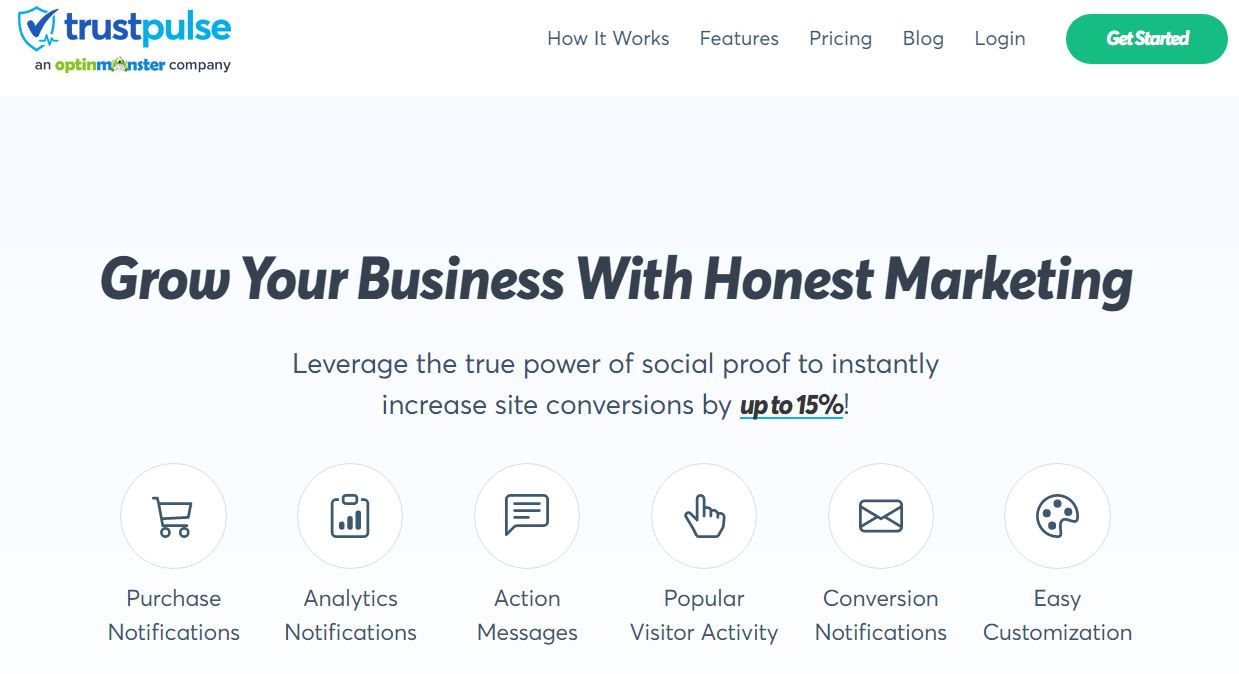 A social proof app like TrustPulse will help you track the activities of your website's visitors in real-time. The tool also sends notifications after every purchase and lets you set targeting rules. TrustPulse is fully customizable, so adjusting it to your needs won't take much time.
It supports integrations with all major e-commerce platforms, so you can use it to track traffic and establish trust with your Shopify, WooCommerce, or BigCommerce e-store customers.
Pros
It builds the brand's credibility
The tool is easy to use
Affordable pricing options
Cons
It can't gather client information
HubSpot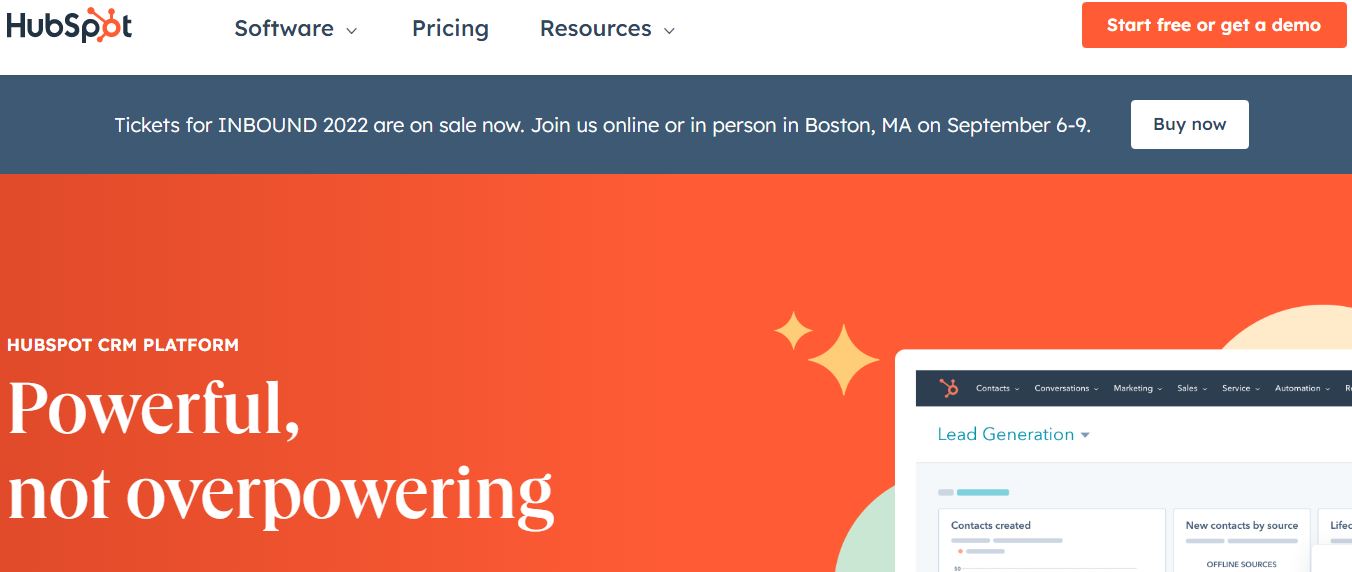 Organizations that want to focus on implementing inbound marketing strategies can benefit from using HubSpot. The platform is primarily a CRM tool with content management, operations, sales, marketing, and service hubs.
These hubs are available separately if you only want to manage your content through the platform or use it to automate your digital marketing campaigns. Also, you can opt for one of the bundle options that come with 2,000 or more marketing contacts.
Pros
Effortless ad management
The platform offers blog hosting services
Customizable email templates
HubSpot integrates with Facebook Messenger
Cons
Lead tools depend on the pricing plan
OptinMonster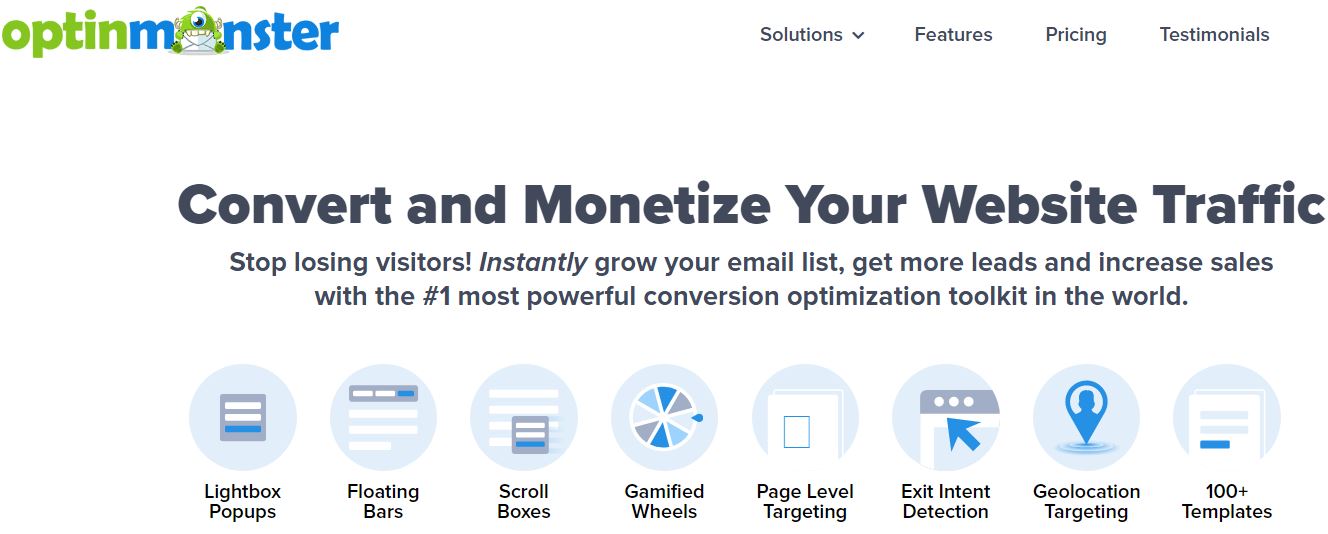 The main areas of lead management OptinMonster can help you address are cart abandonment, email list expansion, and low sales conversion. The platform offers solutions specifically crafted for advertising agencies, publishers, and online retailers.
Each solution utilizes Exit Intent, OnSite Retargeting, and Geo-Location Targeting technologies that enable you to understand your website visitors better and help you improve customer retention rates. OptinMonster also offers various features that let you automate behaviors, test marketing campaigns, or segment contact lists.
Pros
The platform has a built-in opt-in form builder
It offers a wide array of integration options
Users can create targeted campaigns
Affordable subscription plans
Cons
Generating reports is only possible through Google Analytics integration
Lead Forensics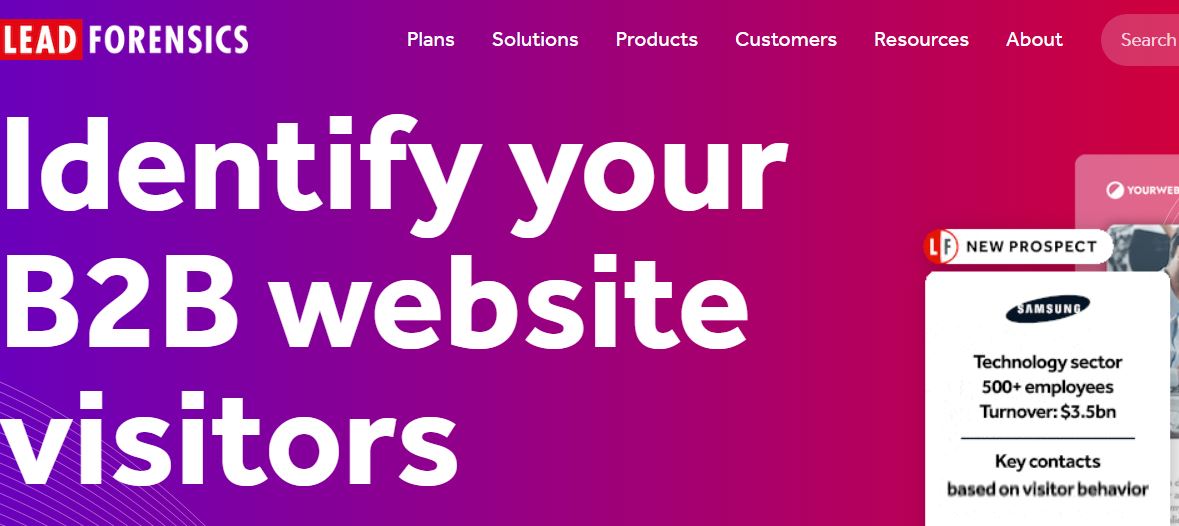 As one of the leading B2B lead generation solutions on the market, Lead Forensics gives companies insight into their website's visitors and enables them to view their browsing histories or acquire their contact details.
The platform offers solutions that gather contact behaviors which help sales teams to pitch products to clients at the right moment. Lead Forensics can also maximize the effectiveness of your Pay Per Click campaigns by supplying your marketing team with keywords visitors use to find the company.
Moreover, you can integrate this tool with different CRM or marketing automation systems to use the information it collects across your organization's workflows.
Pros
All data is displayed in real-time
It helps retain customers and detect prospects
The tool informs the user which pages visitors view and how much time they spend on the website
Cons
It's not suitable for B2C companies
Albacross

Campaign testing, website personalization, or qualified lead pipeline building are among the features that make Albacross one of the best lead-gen tools for B2B organizations. The platform detects qualified leads automatically and sends them to the CRM it is integrated with.
It monitors specific accounts and gathers the keywords they use or content they consume, which helps marketing teams create campaigns with high engagement rates. Albacross collects campaign data and allows its users to fine-tune their strategies during the campaign.
Pros
It has excellent data analytics tools
Users can choose accounts they want to target
It offers an instant chatbot messaging option
Cons
The tool doesn't have contact management features
Overloop

I recommend considering Overloop if you're searching for a tool you can use to run outbound marketing campaigns. The platform has the Email Founder that collects prospect contact information and adds it to your mailing list.
This feature fuels your cold emailing efforts by broadening the reach of your marketing messages. You can import CVS contact lists in Overloop and then use the platform to organize them. Customizable email templates, email thread features, and sales pipeline tools can help users get new leads and increase the company's revenue.
Pros
Overloop has revenue forecasting features
It supports integrations through Zappier and API
Users can collect contacts from their LinkedIn profiles
Google Chrome extension gathers contacts from multiple online sources
Cons
It's not a good option for inbound marketing campaigns
Lusha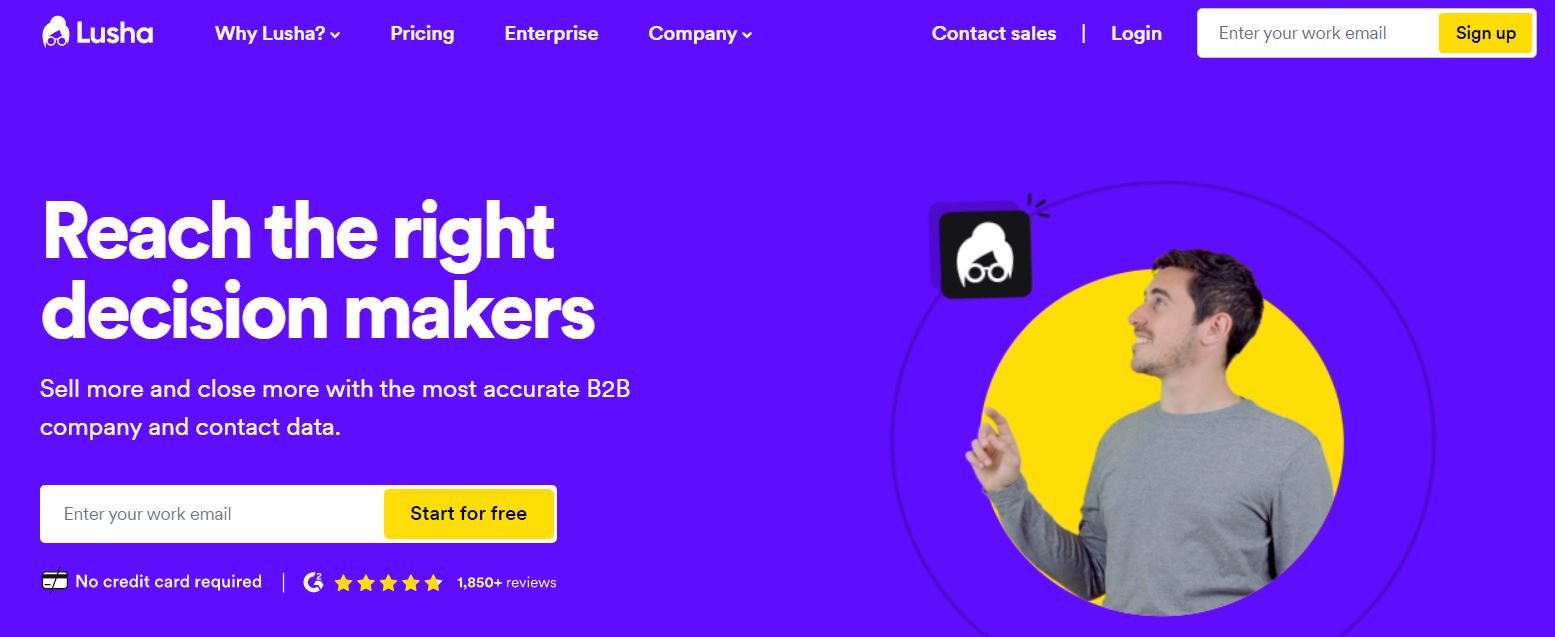 Besides collecting invaluable information for your company's marketing and sales departments, Lusha can assist the HR team during recruitment. The platform connects you to millions of potential employees and improves your organization's hire rates.
Its prospecting features act in a similar way as they detect potential leads and utilize powerful verification tools to ensure all data is accurate. The platform can gather up to a thousand leads to your contact list in a single search and lets you export the list to the CRM system you're using.
Pros
It provides data sales teams can use to pitch products
All data analytics are available on the dashboard
Lusha makes managing a contact list easy
Cons
Running an online marketing campaign with Lusha isn't possible
SharpSpring

A versatile lead gen tool like SharpSpring puts a broad spectrum of marketing options at your fingertips. The platform lets you collect the data of your website visitors with its VisitorID feature that identifies potential opportunities and leads automatically.
SharpSpring's marketing automation tools let you engage with potential leads using their activities on your website or engagement level. You can use the platform to design dynamic forms or rely on its CRM features to send bulk emails or create opportunity pipelines.
Pros
SharpSpring has a landing page editor
Users can retarget visitors with ads
It offers campaign tracking and analytics tools
Cons
It doesn't have sales features
Keap

I think that joining Keap can be beneficial for novice digital marketers because the platform offers learning opportunities. The platform's tools aren't aimed solely at beginners, as they allow mid-sized teams to set up campaigns, design landing pages, and build sales pipelines.
All options are easy to use, and you don't have to spend much time figuring out how to activate automatic follow-up messages, manage leads or drive sales based on client behavior. The platform lets you promote your content, but it doesn't have the tools you need to record podcasts or short videos.
Pros
It makes scheduling meetings with leads simple
The platform has a versatile selection of email templates
Keap has a powerful automation builder
Cons
Both subscription plans are pricy
Sendinblue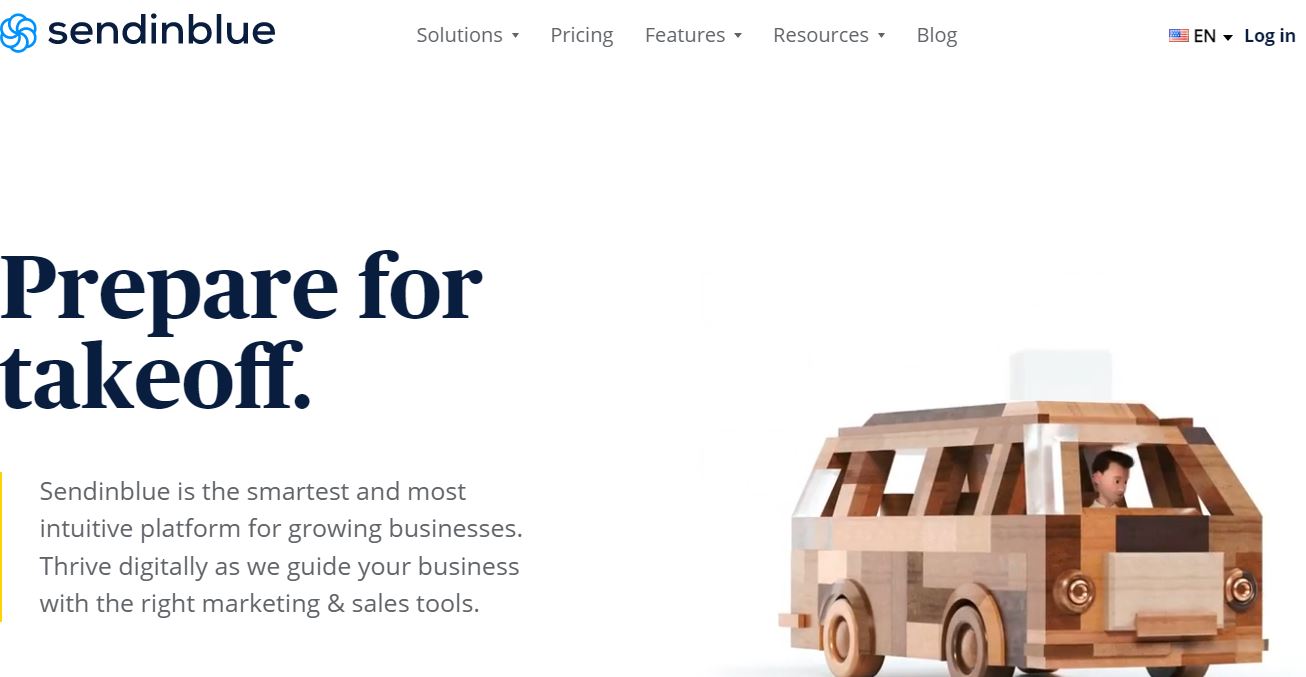 Opting for an all-in-one lead gen tool like Sendinblue will enable you to organize all your contacts, marketing, and sales efforts from the same place. Hence, you can utilize the platform to monitor visitors' interactions with your website through the CRM, run automated email campaigns, and send offers designed for specific segments of your contact list.
Sendinblue's users can set up live chat and provide support for their clients even if they try to reach them through their websites or Facebook pages.
Pros
The platform offers Enterprise solutions
Effortless contact centralization
Users can start SMS marketing campaigns with Sendinblue
Cons
It limits the maximum number of emails users can send per day
FAQs
Question: How Many Leads Can I Gather with Lead Gen Tools?
Answer: These apps don't limit the number of leads retailers and businesses can collect.
Question: Can I Remove Lead Gen Tools Branding?
Answer: All lead generation platforms allow users to remove their branding from email templates and similar materials.
Question: Are Lead Gen Tool Integrations Free?
Answer: You don't have to spend money to integrate a lead gen platform you're using with other online sales or marketing tools. However, integration options may not be available on free versions of CRM or email marketing platforms.
My Verdict: How to Know Which Lead Gen Tool is the Best for Your Business?
A lead gen tool is just a tool, so its impact on your business depends on how you use it. Developing a detailed marketing strategy, taking the time to monitor and analyze the data, and adjusting your marketing and sales approaches to new conditions are the steps you can take to maximize the efficiency of the lead gen tool you choose.
HubSpot, Keap, or SharpSpring are among the most versatile tools that allow you to collect visitor information, promote marketing messages, and close deals. Lead Forensics and Albacross are reliable options for B2B companies that want to find out more about their potential partners.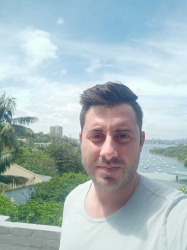 Latest posts by David Borgogni
(see all)